Event Dates : -
Emirates Dermatology Society Conference will take place in Dubai, UAE, on 17th-19th November, 2017
Emirates Dermatology Society Conference (EDSC)
17th -19th, November, 2017
UAE, Dubai
The first yearly Emirates Dermatology Society Conference 2017 will be held on November 17-19 in Jumeriah at Etihad Towers Hotel in Abu Dhabi, United Arab Emirates.
The conference aims to provide a forum of the highest standard for scientific (clinical and experimental), educational and social exchange between professionals in Dermatology care (adult and paediatrics) in order to achieve progress in the clinical care of patients and to connect dermatologists all over the world to exchange knowledge and experiences. Excellence in dermatology advances occurs at many levels, from the individual dermatologists to the collective profession, and it occurs across many areas.
Sessions
Paediatric Dermatology
Dermatopathology
Cosmetic Dermatology
Laser
Phototherapy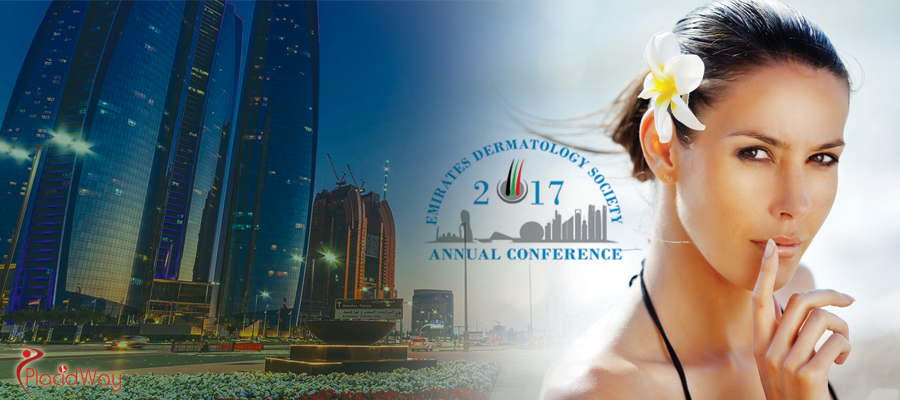 Why attend?
This conference will be the chance for the dermatologists around the world to exchange knowledge and experience on different topics in dermatology, hear from experts, learn new technologies in laser treatment, stay up-date with advancemenets in treatment and cooperate in further researching and advancing it. This cooperation will help finding better and more successful methods of helping the patients.
Target Audience
Emirates Dermatology Society Conference invites all the professionals involved in Dermatology to attend the confernce and share their knowledge and experiences and contribute the further development of this medical field.
If you want to know more about the Emirates Dermatology Society Conference 2017 or if you want to register for the conference, please contact us!

Emirates Dermatology Society Conference, 2017, Dermatology, Dubai, UAE