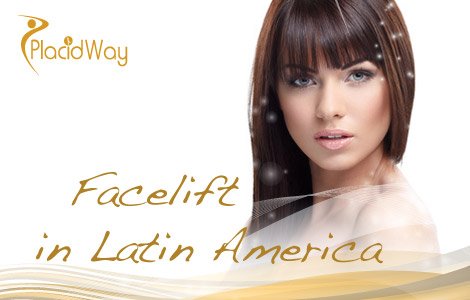 12 Face Lift Surgery Options in Latin America

Facelift is a cosmetic surgery procedure that provides you with a more youthful look. During this surgery the cosmetic surgeon will remove all unwanted wrinkles, as a result, you'll have a young-looking face again. Your facial skin will be tighter, your appearance enhanced and your self-confidence will increase, of course we have to keep in mind realistic results.
Additionally, facelift surgery will improve your facial skin elasticity and correct the aging signs such as: lines around your mouth, loose skin or fatty deposits in the jaw or neck area (depending of the surgery you have chosen). Facelift Surgery will provide you with a more beautiful you!
Why Choose Face Lift Treatment in Latin America?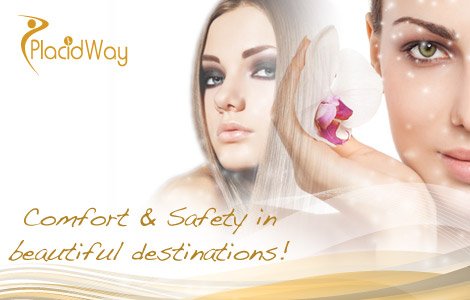 Board Certificated and Understanding Surgeons,
High-Quality Medical Centers with the best attention,
Specialists who will provide you an external and visible change,
Special Care for International Patients and Medical travelers,
Amazingly experienced and highly trained staff,
Enhance your natural beauty and get the Medical Care that you deserve,
Techniques that creates beauty from the inside out and outside,
Patient's Comfort and safety in beautiful destinations!
The Best Facelift Surgeries in Latin America


Arzes Plastic Surgery Center, Santa Cruz, Bolivia
One of our expertise field is Cosmetic Surgery, and with the latest technology equipment, and a complete operating room, U.T.I., in addition to personal attention, Arzes looks forward to enhance your beauty offering a variety of Surgical Solutions including Facelift Surgery.
Face Lift Surgery: 6400$


Blue Net Hospitals, Cabo San Lucas, Mexico
With a wide array of specialized health-related services, which include Cosmetic Surgery, Blue Net Hospitals aims to provide the best facelift surgery procedure for you; whether you're a local or international patient, our hospital in Los Cabos, provides state of the art treatments, highly personalized services and most innovative technologies in a friendly, safe and compassionate environment.
Join us on a life-changing trip that starts today!
Face Lift and Neck Lift - $10590 USD


CCPR - Center of Plastic Surgery & Rehabilitation, Rio de Janeiro, Brazil
We are an efficient aesthetic plastic surgery center. At CCPR we look for perfection through cosmetic surgery. The quality of our attendance and the continuous education of our professionals is our main concern. At CCPR we look forward to serve our international patients an amazing Cosmetic Surgery Experience. We work along with the cutting edge techniques that change almost every minute.


Centro Plastica | Dr. Allan Ceballos Pressler, Puerto Vallarta, Guadalajara, Mexico
Dr. Allan Ceballos Pressler, the head surgeon, leads Centro Plastica, a Plastic and Reconstructive Surgery Center. We aim to provide an external and visible change in a patient, which is often driven by a desire of internal change. We perform Facelift Procedures among other cosmetic surgeries.
Partial Face Lift: + stay in Mexico - 2 weeks: $4,800
Total Face Lift + stay in Mexico - 2 weeks: $7,000
Upper Facelift + Eyelids + Lower Facelift: $7,400


Clinica Robles Plastic Surgery Clinic and Cosmetic Surgery Center, Buenos Aires, Argentina
With over 20 years of attending patients successfully, "Clinica Robles", Plastic Surgery Center, has been outstanding due to its excellence in medical matters and the seriousness of its work. Robles Clinic, uses state of art technology in all operating rooms, in order to perform safe surgeries and, has comfortable rooms for the patient and one escort equipped with everything you may need.
Complete Face Lift = $2500
Complete Face Lift with Botox = $2800


Dr. Gustavo Yanez - Plastic Surgeon, Tijuana, Mexico
We are a plastic surgery clinic where the patient always gets the best attention from his qualified staff. Dr. Yanez is an excellent doctor with over 10 years of international surgical experience endorsed by the Important Medical Associations. Doctor Yanez proudly possesses international quality and has been highly trained in the field of Cosmetic Surgery.

Dr. Juan Luque - Plastic Surgeon, Mexicali, Mexico
If you have ever considered travelling abroad for a cosmetic surgery to enhance and rejuvenate your natural beauty, Dr. Juan Luque located in Mexicali, Mexico, may be the right for you. Dr. Luque's approach allows international patients to confidently schedule surgery and plan their return home in a predictable manner.
Facelift + Testing and Exams: 5900USD


Esthetique Clinic and Spa, San Jose, Costa Rica
Finding youth and beauty, self-satisfaction and self-esteem are important deciding factors when undergoing a cosmetic procedure. At Clinica y Spa Esthetique we completely understand that. Dr. Rojas, the head surgeon, has exceptional training in mini invasive surgeries with minimal incisions and others procedures as well. He is the founder and President of the Central-American Association of Aesthetic Medicine and Cosmetic Surgery among others. There's no more beautiful destination to have a face lift than Costa Rica.


Family Hospital | Hospital de la Familia, Mexicali, Mexico
A hospital that provides the Medical Care that you deserve. A place where you can experience quality services, and also find disposition and warmth that allow us to thoroughly accomplish both your utmost welfare. You'll experience affordable Cosmetic Surgery in the hands of a group of certified specialists who pursue excellence in all surgical procedures as well as medical care.
Full Face Lift (including Eyelids and Neck); Hospital stay - 2 days; Hotel stay - 1 day $5,975


Perfection Makeover and Laser Center, Cancun, Mexico
Experience beauty from Perfectionists! We are leaders in surgical & non-surgical cosmetic treatments and medical spa in Cancun! You can combine quality surgical treatment with a luxurious vacation – all at an affordable price. Perfection Center helps international patients rest, renew, and refresh – all against the beautiful backdrop of the Caribbean Sea.
Facelift Surgery:
4000 USD with local anesthesia
5000 USD with general anesthesia

To Travel for a Facelift Surgery or any other Plastic Surgery procedure in Latin America click the button bellow!