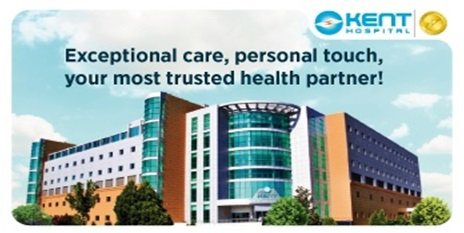 Kidney Transplant Package in Izmir, Turkey
Kent Hospital, with its high service quality in international standards and its JCI accreditation, offers highly-successful kidney transplant operations.
Kidney transplantation is a procedure that extends lifetime in patients with renal failure. The surgery is done in our A group private hospitals with 99% success rate.

Kidney Transplant Program
The Kidney Transplantation program is currently being run by two Urologic Surgeons trained as residents in the university hospital, which actually initiated Kidney Transplantation in Turkey in 1975. The kidney transplant program offers: cadaveric kidney transplant, living donor kidney transplant (living related and living unrelated), living donor paired exchange (swap).
Living donor programs allow a relative or a compatible unrelated donor (such as a spouse ) to donate a kidney. Donor compatibility is established through blood tests that look for matching blood types and tissues. The overall health of the potential donor is also of critical importance.
Our specialists work in close coordination to provide the best care possible and to match the right recipient with an available donor organ. From the initial consultation to the actual transplant to the follow-up visits, we stay in close contact with both the patient and the referring physician.
Inclusions:
Complete medical test and examination in a pre-operative evaluation for 1st donor and recipient,
( one) dialysis,
Donor and recipient surgery, medical supplies and nursing services,
Doctor Fees,
15-20 days stay at hospital for recipient,
4-7 days stay at hospital for donor ,
Post-operative evaluation test for donor and recipient,
Medications:Routine medications used for procedure during admission,
Stay in a standart room with companion and meals.
Exclusions:
Extended length of stay,
Tests for 2nd, 3rd and etc. donors,
Professional charges of any other consultant for any other procedure,
Hotel Accommodation.
Kidney trasplant Team
Işık H. ÖZGÜ, MD
Uğur SARAÇOĞLU, MD
Ebru SEVİNÇ OK, MD

Intenational Patients Services
Wherever you live, you want the best medical and health services for you and your loved ones.
The International Patient Services at Kent Hospital has dedicated to meeting the needs of international patients and their families.
Our goal is to ensure our patients have an exceptional experience at our center so they may focus on their treatment, recovery and wellness.
The International Patient Department offers an array of services even before the patient arrives for medical treatment.
Its services include:
Medical Second Opinion /free of charge/,
Coordination of appointments,
Assistance with travel and accommodations,
Airport > Hotel > Hospital transfers,
Assist the patient and their relatives and inform them about any related matter,
Interpreting Services: English, Russian, Arabian, Bulgarian, Macedonian, Georgian, Kurdish and Greek.

Kidney Transplantation in 5-star hotel comfort.
Our inpatient services include a VIP suite room, 10 suite rooms, and 192 standard rooms. Free wireless is available throughout the hospital, and all rooms have interactive TVs and computer hook-ups. We also have a 24-bed adult ICU (cardiac, medical), a 6-incubator neonatal ICU, and 7 operating rooms. From the outset, our hospital has aimed to meet and exceed international quality standards.
To get the exact details for the kidney transplant packages your specific case, please contact with our İnternational Patient Office.