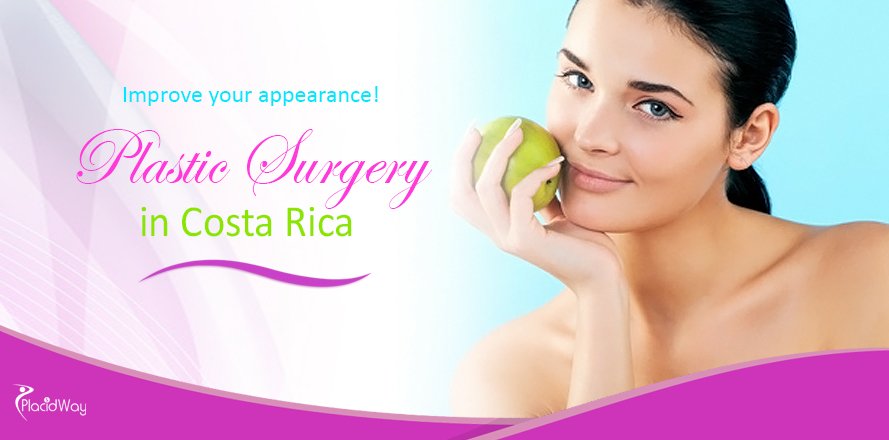 Plastic Surgery in Costa Rica
Are you looking for Plastic Surgery? Do you want to improve your appearance and enjoy a premium destination in the same time? You're about to find out which are the best and most affordable cosmetic surgery packages provided by one of the best clinics in Costa Rica!
Costa Rica is an exotic, friendly destination which offers you great natural sceneries while you're taking care of yourself. It's a country visited by over 2 million tourists every year. There are various Plastic Surgery packages to choose from:
Liposculpture
Lipoplasty
Aesthetic medicine and surgery
Face lifting with minimal incision
Brazilian buttock lifts
Breast augmentation
Permanent spider vein removal
Deep skin rejuvenation peel
Abdominoplasty (tummy tuck surgery)
Skin resurfacing/rejuvenation with laser or intensified pulsed light (IPL)
Plastic Surgery has many benefits:
Improved physical appearance
Improved breathing
Improved body posture
The risk of heart conditions is reduced
The patient's social life, self esteem and self confidence are positively affected
Read below, find out which are your options and pick the one that best suits your needs
Plastic Surgery Centers in Costa Rica

Esthetique Clinic and Spa – San Jose (Costa Rica)
Eyelid Surgery price: $2,000
Breast Reduction price: $4,800
Face Lift price: $4,000
Thread Lift price: $3,300
Laser Skin Resurfacing price: $1,700
Chemical Peel price: $700
Tummy Tuck (abdominoplasty) Surgery price: $4,300
Chin Implant price: $1,000 - $1,300
Cheek Surgery price: $1,200
Nose Surgery Rhinoplasty price: $2,000 - $3,000
Ear Surgery price: $2,000
Liposculpture price: $2,000
Varicose Vein Removal price: $600
Breast Augmentation price: $6,000
Breast Lift price: $6,000
Compare, choose, enjoy! Explore all your options, be confident and feel great! Find out more about Plastic Surgery packages in Costa Rica! Get in touch with us!