Package Details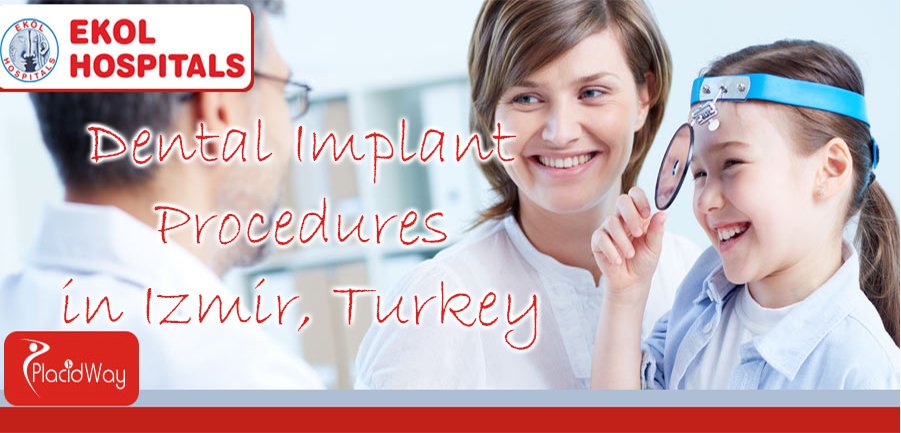 Dental Implants at Ekol Hospitals in Izmir, Turkey
Dental implantation is a both functional and esthetic surgical procedure. It consists of the replacement of tooth roots with metal screw-like posts or the repair or replacement of damaged teeth. The procedure is an alternative to non-surgical solutions like braces or dentures. The procedure is done through osseointegration. This means that the metal used adders to the jawbone.
Each procedure depends on the type of dental implant and the condition of the patient's jawbone. The major benefit of implants is solid support for your new teeth — a process that requires the bone to heal tightly around the implant. Because this healing requires time, the process can take many months.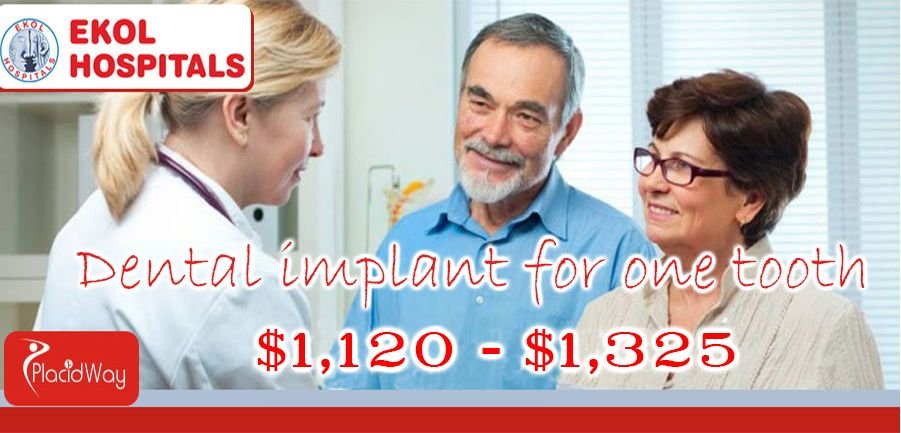 Ekol Hospitals, Izmir, Turkey
Patients in need of dental implantation surgery can find help in the skilled hands of the highly qualified medical staff at the Ekol hospital in Izmir, Turkey. They are dedicated to offering their patient's the highest standards of client satisfaction in a safe environment, equipped with the latest technologies.
For more information about dental implantation procedures in Turkey, do not hesitate to contact us!