Med Skin Care Package from Grand Resort Bad Ragaz

Dr. med. Claudia Steiner - A dermatologist you can trust
"Each face is unique – I regard it as my duty to advise and treat you expertly, individually and in confidence".

A profound understanding of skin functions and disorders enables healing and optimising treatment methods Dermatology & Med Skin Care) to be combined in the best possible way. The diagnosis and therapy of skin disorders and fulfilment of aesthetic needs calls for particular sensitivity for the individual in addition to wide-ranging medical expertise.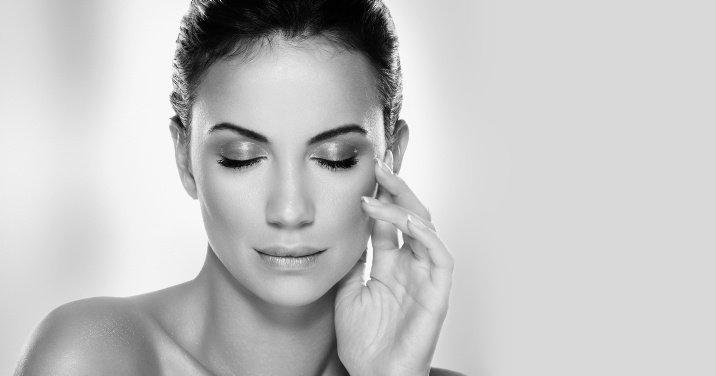 Med Skin Care
Maintaining a youthful complexion and keeping the aging process at bay rank highly among our desires. A youthful and beautiful skin symbolises your holistic, individual beauty. At Grand Resort Bad Ragaz we employ the most effective dermocosmetic active agents, the latest technologies and minimally invasive procedures to renew and rejuvenate your skin. Your personal wellbeing and aesthetic perception is paramount in all of our treatments.
Offers
Prices CHF/EUR
Microdermabrasion
Face and neck, décolletage, arms and hands
from 350.- / 259.-
Mesotherapy
Face and neck, décolletage
from 350.- / 259.-
Treatment with rejuvenating factors
Face and neck, décolletage, arms and hands
from 650.- / 481.-
Fruit acid peeling alpha hydroxy acid (AHA)
Face and neck, décolletage, arms and hands
from 250.- / 185.-
Botox © / Vistabel
from 500.- / 370.-
Volume filler
For modelling specific facial areas
from 950.- / 704.-
Hyaluron filler
Anti-wrinkle injection treatment, soft/basic/intense
from 750.- / 556.-
Lip volume
With philtrum correction
from 850.- / 630.-
Removal of pigmentary changes and couperose
Per pigment
from 80.- / 59.-
Wrinkle prevention
Latest treatment methods and products
from 450.- / 333.-
Laser treatment with state-of-the-art technology (eCO2 Fractional Laser)
Enhancement of skin renewal and treatment of stretch
marks and pregnancy stretch marks
from 1,500.- / 1,111.-
Resurfacing – the latest skin enhancement technique
T-zone, face and neck, décolletage, arms and hands
from 300.- / 222.-
Wrinkle treatment
Correction of deep wrinkles and fine lines
from 1,500.- / 1,111.-
Scar treatment
With laser or diamond dermabrasion, as appropriate
from 250.- / 185.-
Feel thoroughly good about your skin
At Grand Resort Bad Ragaz, dermatology, Med Skin Care and classic beauty treatments are regarded as complementary, enabling us to offer a holistic approach to diagnosis and therapy. Experience top-class expertise, innovative treatment concepts, state-of-the-art technologies and high-quality product lines integrated in the unique world of healthy well-being at Grand Resort Bad Ragaz.
Please Click Here to request more information from Dr. med. Claudia Steiner.
Search Keywords
Skin Care in Europe
,
Skin Care in Switzerland
.
Best Skin Care Packages, Cheap Microdermabrasion Packages, Compare Mesotherapy Packages, Fruit acid peeling Center, Cheap Botox Treatment Clinic, Affordable Lip volume treatment clinic, Best Wrinkle prevention Package, Best Skin Laser treatment clinic, Cheap Skin Resurfacing Centers, Bad Ragaz, Switzerland
PlacidWay.com provides information and travel related services. We do not provide health care services. We provide information solely for informational purposes and do not endorse any particular health care provider or facility or any particular health care service or treatment. We are not affiliated with any health care provider or service and we are not responsible for any health care service. Please consult with your own domestic licensed health care provider before seeking the services of any health care provider you learn about via our site.