The Good Samaritan Medical Center has over 20 years of experience for in & out Patients. Located in Cd. Juarez Chih. Mexico, just 5 minutes away from El Paso, Tx. USA. Our first class clinic is fully staffed with licensed physicians and trained personnel to provide you with a unique and high Quality Care.

At The Good Samaritan Medical Center you will find a special combination of holistic therapies and conventional therapies. Dr. James named this combination of therapies "WHOLISTIC" because he uses the best qualities of both therapies in order to benefit his patients.

There are a lot of different medical treatments around the world, for example, natural treatments. Natural treatments have been used during thousands of years because of their effectiveness and unlike conventional medicine, their low negative impact in the human body.

Dr. James works primarily with natural medicine and when a patient needs chirurgical intervention, he proceeds with a wide variety of chirurgical techniques to perform surgeries in the less invasive way possible.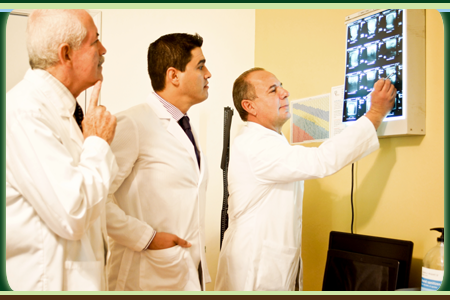 Chelation therapy
Ozone therapy
Nutritional information
Beam ray
Live cells therapy
714-x




Colon therapy
Hydrogen peroxide therapy
Biodentical hormone replacement therapy
Ionic therapy
Hyperbaric oxygen chamber therapy
Physical therapy
Stems cells therapy

General

Colonoscopy
Colostomy Reversal
Gallbladder
Gastrectomy
Hemorrhoid Removal
Hiatus Hernia Surgery (by laser)
Hydrocelectomy
Hysterectomy (by laser)
Incision Hernia Surgery
Inguinal Hernia Repair
Kidney Stone
Laparoscopic for Endometriosis
Laparoscopic Anti-Reflux
Laparoscopic Nephrectomy
Nephroureterectomy
Varicocelectectomy
Vasectomy

Weight Loss

Gastric Band (Lap Band)
Gastric Sleeve
Gastric Bypass

Heart Surgery

Angiogram
Angioplasty
Angioplasty with Stent Implant
APacemaker

Orthopedic

AC Luxation Stabilization
Achilles Tendonitis
Ankle Fusion
ACL Repair
Arthrodesis
Articular Cartilage (knee or ankle)
Artificial Disc Replacement
Carpal Tunnel Surgery
Cervical Discectomy
Hip Replacement
Knee Arthroscopy
Knee Replacement
Laminectomy
Lumbar Discectomy
Meniscectomy
Meniscus Cartilage Tear
Rotator Cuff Repair
Segmental Instrumentation
Shoulder Arthroscopy
Elbow Arthroscopy
Shoulder Replacement
Spinal Fusion Surgery
Spinal Stenosis
Spinal Tumorectomy
Subacromial Decompression
Tennis Elbow / Golfer's Elbow
Trigger Finger
Vertebroplas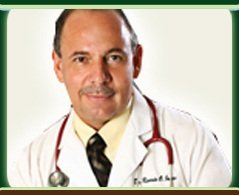 Ricardo O. James, M.D. has over 30 years experience in treating cancer and heart diseases, and other degenerative diseases. He is a graduate of Universidad Autonoma de Guadalajara, the most prestigious medical school in Mexico which receives students from U.S.A. and many other countries as well.


In-patients & Out-patients services at The Good Samaritan Medical Center.
Laundry Service: In order to have the most convenient amenities on hand to our patients. The Good Samaritan Medical Center provides on-site laundry facilities including washers and dryers. Available 24 hours each day.
Meals: We provide our Patients with three full meals a day, as well as specialized meals and diets that have been prescribed to the patients by the medical staff. Amenities such as microwaves and refrigerators are available for our guest's convenience.
Patient Care: Medical and Nursing Staff available 24/7 for patient care and ease.
Room and Board: We have single, double, triple, and also family rooms available. Special amenities can be made for large groups if requested.
Phone Service: Free phone service for international calls is available for all guests.
Tours Available: Leisure tours of the city are available for our guests upon request.
Wi-Fi Access: Free Wi-Fi internet access.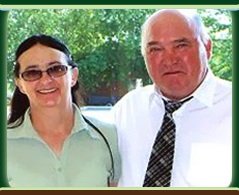 Hello, I am Isaac Friesen I was diagnosed with stage 2 lung cancer in September 2010. I would not know where I would be if the good Lord had not led me to Dr. James' Good Samaritan clinic.
6 months after I got diagnosed and being in the care of the Good Samaritan clinic I was cured and am now cancer free. I was treated with the utmost care and respect by not only Dr. James but his staff as well. God has given Dr. James a true gift for helping people.
They took great care of me and my wife and treated us like family. We would highly recommend for people with health problems to come and see Dr. James and stay at the clinic. We met many patients from all over the world. In no time we all felt like family. Keep up the GREAT work and may the Lord be with you at all times.
God Bless
Isaac & Tina Friesen
Leamington, Ontario
Canada