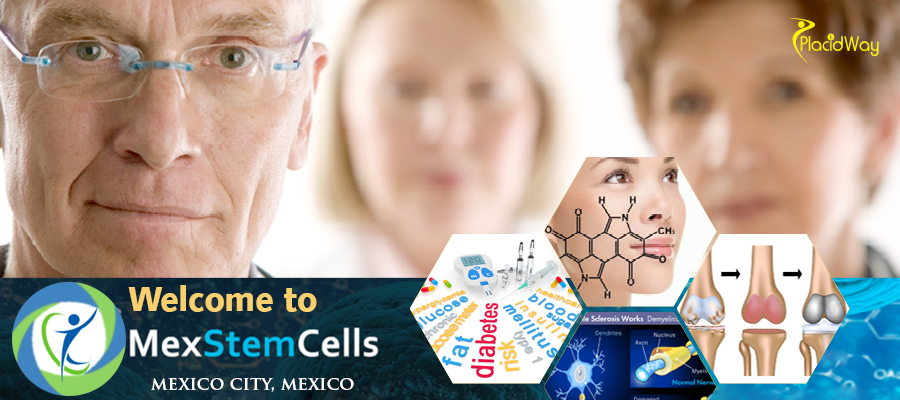 Welcome to MexStemCells Clinic
MexStemCells Clinic is a group of medical specialists in Cell Regeneration Therapy using Stem Cells. For more than 10 years the clinic's team, has researched and refined their Cell Regeneration and Regenerative medicine treatments for therapeutic purposes.
Thousands of patients have found relief with MexStemCells Clinic's advanced cell therapy, which offered them a real solution for medical conditions which did not respond to traditional procedures or medication: multiple sclerosis, diabetes, arthritis, kidney failure and many more.
MexStemCells Clinic is certified for stem cell treatment by the Ministry of Health in Mexico for the Treatment of Chronic Degenerative Disorders through Stem Cell Therapy and the clinic's specialists are certified for stem cell transplantation. Each case is evaluated by the clinic's specialists to determine if the patient is a candidate for treatment.
MexStemCells Clinic facilities
Operating Rooms
Infusion Room for Application of Intravenous Therapy
Dressing
Recovery Rooms
Rehabilitation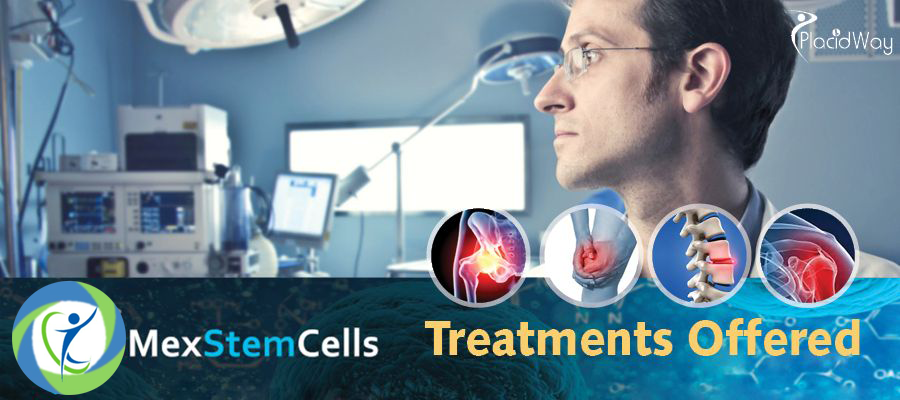 Stem Cell treatments
Articular diseases: Articular damage for wear joints such as knee, hip, herniated discs, shoulder
Heart Conditions
COPD
Neurodegenerative conditions: Parkinson, ALS
Chronic degenerative diseases: diabetes, kidney failure
Immunological conditions: Rheumatoid Arthritis, Multiple Sclerosis
Rejuvenation and Aesthetic Facial
Pervasive developmental disorders in children and Autism
Strokes: ischemic stroke or vascular
Other treatable conditions
Why choose MexStemCells Clinic?
Safety and effectiveness
High quality services
Professionalism
Highly trained medical team
Innovative medical procedures
The patient is informed about the procedure and everything he needs to know before the treatment is done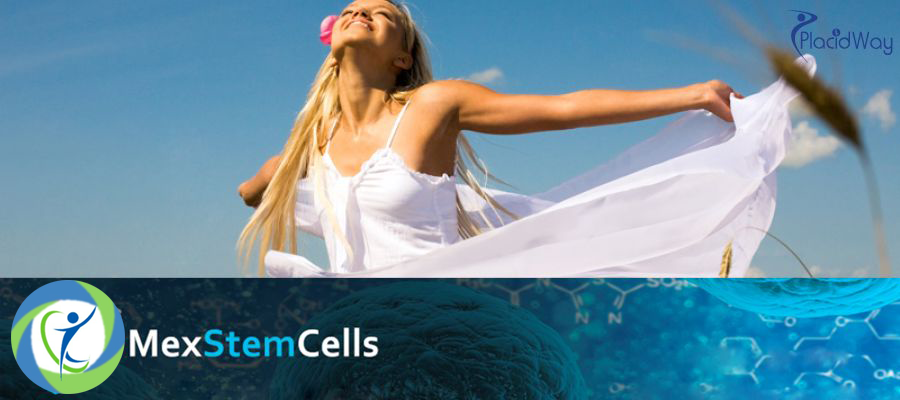 Why Stem Cell Therapy in Mexico?
Mexico has quickly grown into a reputed medical tourism hub, not only for high quality and affordable dental treatment, but also for innovative treatments and procedures such as Stem Cell. The years of research in this field have shown their results, and now the certified clinics and specialists are able to help people suffering from chronic diseases get back to a healthy and happy life.
If you need more information about the Stem Cell Therapy offered by MexStemCells Clinic, press the button below!