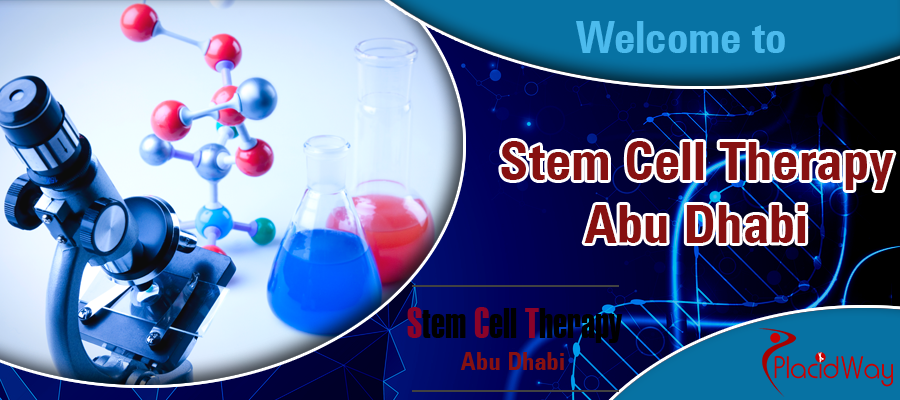 Welcome to Stem Cell Therapy Abu Dhabi
Stem Cell Therapy Abu Dhabi is the first regenerative Medicine center in the United Arab Emirates. Featuring top and the most advanced facilities for treatment, equipment and diagnosis, and with a team of renowned specialists and medical personnel at the helm, the clinic is poised to usher in a new healthcare era in UAE.
The center's unique expertise that combines Professors in specialties like haematology-oncology with renowned surgeons specialized in regenerative medicine together with a large team of specialists in one of the leading hospitals in the world makes it remarkable. Stem Cell Therapy Abu Dhabi has treated over 800 patients with different incurable diseases with promising results.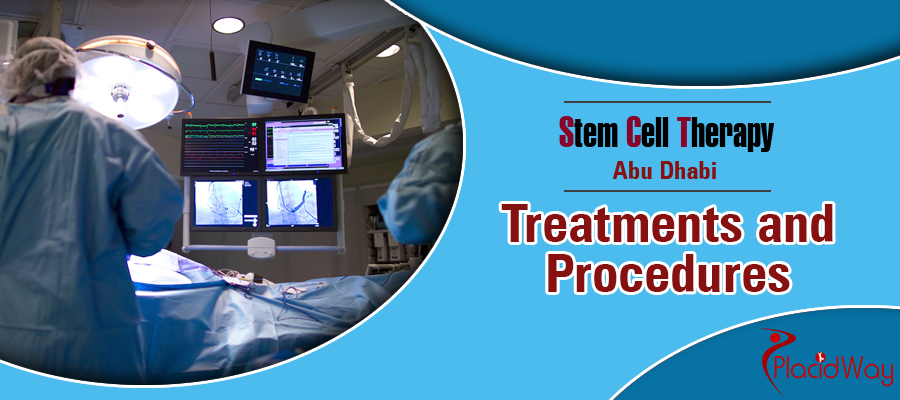 Treatments
Stem cell therapy for:
Cardiac Diseases (Cardiac failure, Chronic ischemia - no option patients -, Chronic dilated ischemic cardiomyopathy)
Vascular Diseases (Peripheral Artery Disease, Peripheral Vascular Disease, Diabetic neuropathy)
Wound management (Pressure ulcers, Diabetic foot, Non-healing ulcers, Post-surgical wounds)
Spinal Cord Injury
Neurodegenerative diseases (Parkinson´s disease, Amyotrophic lateral sclerosis, Multiple sclerosis, Alzheimer's disease)
Diabetes type I
A stem cell (SCs) is a significant portion of mononuclear cells that is capable to divide (self replicate) for indefinite periods of time - often throughout the entire life of the organism. They are necessary for living while they provide a continuous repair and renewal of tissues in the patients' body. Under the right conditions or signals, the stem cells can give rise (differentiate) to the numerous cell types needed in various systems. By means, stem cells have the ability to develop into mature cells that have characteristics, shapes and specialized functions, such as:
heart cells
skin cells
nerve cells.
The autologous stem cells (aSC) are adult mononuclear cells, including the stem cell portion, obtained from the same person that will be treated. These cells are highly researched and promoted for cell therapies because:
They lack of immunologic rejection, they don't show any risk of forming tumours and they don't represent any ethical concern.
One of the major sources of aMC is the BM (bone marrow) - the so called autologous bone marrow-derived stem cells (aBM-SC).
The autologous bone marrow-derived stem cells are a heterogeneous population of cells that includes hematopoietic (HSCs) - mesenchymal stem cells (MSCs) inter alia.
The clinic's stem cell method is the Point-Of- Care method: autologous bone marrow-derived mononuclear cells transplant with on-site cell concentration for non- hematooncological diseases.
This method:
Has no risk to exchange the samples from patients because everything happens within one room.
Is validated and tested processing of stem cells in order to guarantee a high concentration of vital.
Is a mononuclear cells solution (processing method that is cited in literature).
Has no need for dedicated transportation and overnight storage of the samples.
Sample volume reduction by a factor of 10 and making the sample suitable for small volume administration.
Has the highest standard of sterility because of its closed system.
Protocols are available to isolate individual fractions of bone marrow to permit different stem cell strategies. Direct access to buffy coat.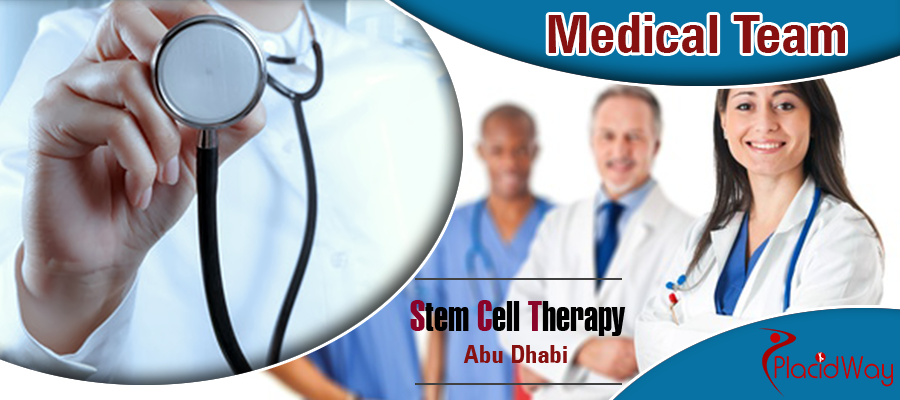 Medical Team
The clinic's renowned medical team is highly experienced and has an extensive professional and educational background in performing stem cell procedures. The doctors are, constantly working with patients coming from countries all around the world, therefore the communication with people of different cultures and societies is comprehensive and efficient.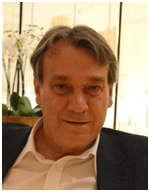 George S. Kobinia, M.D.
Medical director
Board certified general surgeon, cardiac, vascular and thoracic surgeon and Regenerative medicine specialist
George S. Kobinia was born in 1949 in postwar Vienna, Austria, where he also grew up. He graduated from the Vienna Medical University in 1973 and started his clinical career at the City Hospital of Lainz, Vienna, and later in Linz, where he specialized in thoracic and vascular surgery. In 1984 he was awarded the prestigious Evarts A. Graham Fellowship of the "American Association for Thoracic Surgery", which he used to work at the Massachusetts General Hospital at the University of Harvard, Boston, (1984/85). This fellowship is granted once a year to one surgeon worldwide.
In the laboratories where once the heart lung machine was invented he wrote his professorial dissertation on prostaglandins metabolism of the heart during cardioplegia. After his return to Europe in 1986, Dr. Kobinia was nominated as the Head of the new department of cardiac and thoracic surgery at the Hospital Klagenfurt (toady's Klinikum Klagenfurt). Using his newly acquired experience in computing he set up an electronic data entry for surgical and clinical documentation at a time when computing was still far away from clinical every day practice.
Dr. Kobinia founded the Stem Cell Therapy Group in Vienna. He also helped to set up a clinical unit for stem cell treatment at the Wadi el Neel University Hospital in Cairo, Egypt. Together with the cardiologist Dr. HazemKhamis a method for intracoronary stem cell application was developed which not only uses the bone marrow derived stem cell concentrate but also bone marrow derived plasma, a substance, which is now more intensively researched for its pronounced vasodilatative properties.
Achievements and patents
• Development of the Kobinia Aortic Root 1997
• Development of the Kobinia Mammaria Spreader 1997
• Development of the first deendothelialised porcine stentless heart valve in cooperation with W. Hancock 1998
• St. Ekaterina University Hospital, Sofia (Prof. Tschirkov), (Description of: Early results of the simplified implantation technique for stentless valves and their application in endocarditis) 2002 - 2003
• Use of Point of Care Method for adult bone marrow derived stem cells.
• Use of bone marrow derived plasma as an adjunct to cell therapy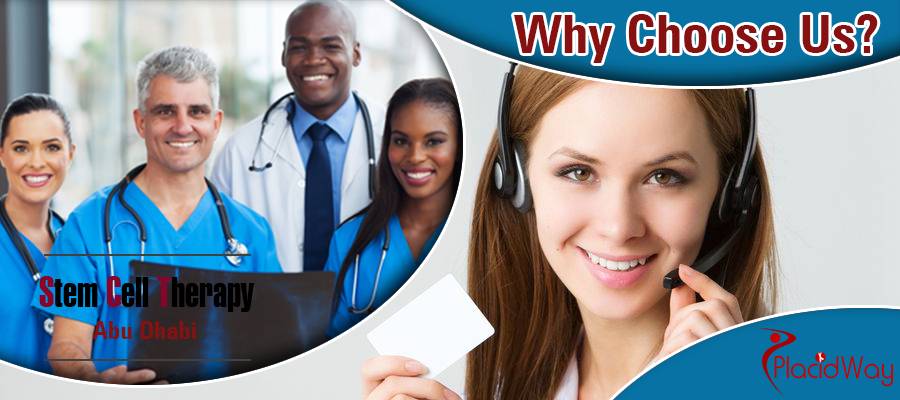 Why Choose Us?
Highly trained and experienced medical team
Multi-lingual staff
The latest technology and supplies
Unique stem cell therapy method used for various diseases
Welcoming environment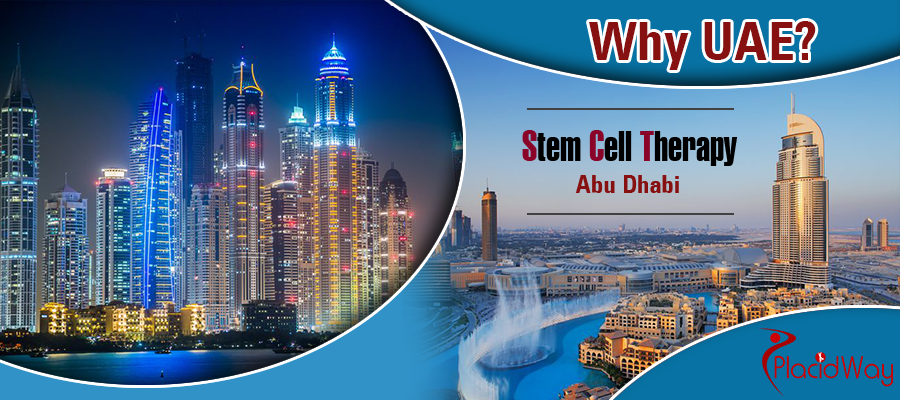 Why UAE?
UAE features high rise buildings that escape your imagination, a solid economy and cooperation with the top universities of the world. Now, this unique place has something new to offer that sets a new standard in international medicine.
For more information about Stem Cell Therapy Abu Dhabi and the treatments and procedures available, click the contact button below!