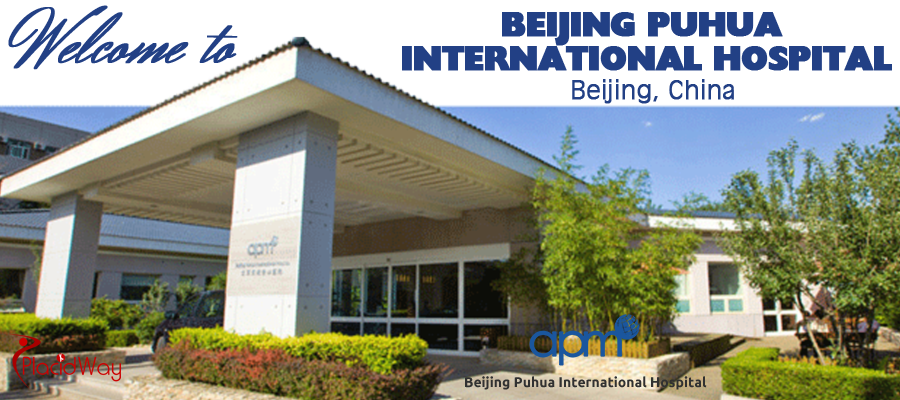 Welcome to Beijing Puhua International Hospital
Beijing Puhua International Hospital (BPIH), located in the heart of Beijing's cultural center, has been delivering international-standard healthcare since 1995.
BPIH has kept its lead in Beijing, and more than 50% of its patients are international. Most of the international patients come from the Americas, Europe, Russia, Africa, Australia and the Middle East. They come for high quality Neurological/Neurosurgical diagnostics and care, Traditional Chinese Medicine and for the most advanced Biotechnology available.
BPIH is a comprehensive, international standard medical facility with 62 beds, 2 operating theaters, and a full 24/7 intensive care unit. Beijing Puhua International Hospital was the first Western-standard, full-service hospital in Beijing. Besides the medical and surgical services offered in various departments such as cardiology, oncology, orthopedics and general medicine, BPIH also coordinates the highest standard Stem Cell Therapy for a variety of conditions.
Beijing Puhua International Hospital is a leader in providing international healthcare, comfort and service. The facilities and staff are exceptional, and BPIH is the standard for the advanced diagnostic, medical and surgical care.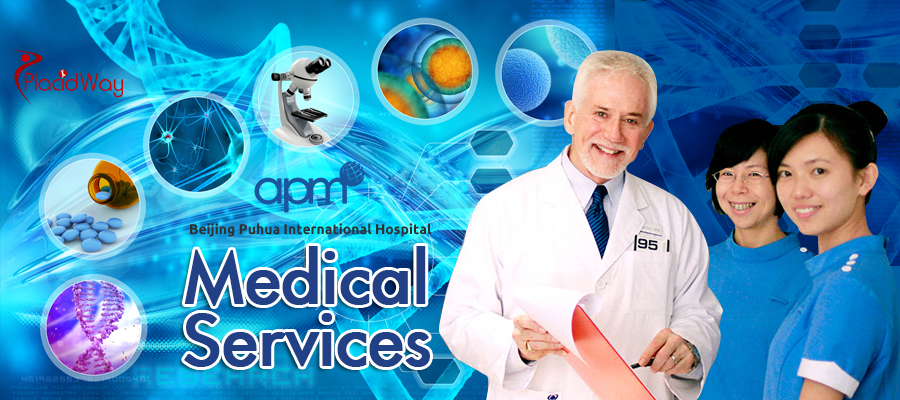 Departments
Stem Cell Center
Orthopedics
Diabetes/Endocrinology
Neurosurgery
Primary Care
Traditional Chinese Medicine
Anti-Aging/Rejuvenation
General Medicine
Oncology
Neurology
Cardiology
Holistic Nutrition
Rehabilitation
Stem Cell Center
Beijing Puhua International Hospital (BPIH) is one of the top neurological and neurosurgical hospitals in Asia, and provides advanced stem cell treatment to patients from all over the world. The hospital has a team of dedicated stem cell scientists and technicians doing the research on clinical use of stem cell technology.
BPIH treats patients of all ages, and at early to advanced stages of their condition and each of them has a dedicated team of multi-disciplinary doctors and specialists who offer the most complete and comprehensive medical care available.
Stem Cell Therapy can be used to improve a patient's condition, increase mobility and independence, decrease pain and normalize body functions. It can also be used a means of slowing down the progression of degenerative conditions such as Parkinson's Disease, Batten Disease, ALS, MSA, and Multiple Sclerosis just to name a few.
Cancer Center
The Beijing Puhua International Hospital Cancer Center uses the latest equipment to diagnose and treat various types of cancer.
Cryotherapy
During this procedure, radiological equipment is used to guide an argon-helium knife which penetrates the tumor clusters. Is less than 60 seconds the tumors are frozen to -160?, which causes them extensive degradation and necrosis. The temperature is then rapidly increased to 40 ?, which furthers the degeneration of the cancerous cells. This alternation of temperatures kills a great amount of the cancer cells or even eliminates them completely.
Vascular Intervention
A catheter is introduced into target arteries and the medical team will inject embolic material or chemotherapy agents causing a loss of blood to the cancer cells. This leads to ischemia necrosis of tumor tissue.
Radiofrequency Ablation
By using Ultrasound and CT technology, heat generating needles are inserted into the core of the cancer site. The area is then heated and once it exceeds 60?, a systematic breakdown of proteins in the cancer cells will occur degenerating to the point that they become harmless.
Intraoperative Radiation Therapy (IORT)
Using concentrated radiation exposure on the tumor cavity during surgery:
Lowers the risk of recurrence by killing a higher number of cancer cells.
Targeted exposure keeps healthy tissue safe, reducing complications.
The higher risk of recurrence in surrounding tissues is reduced through irradiation.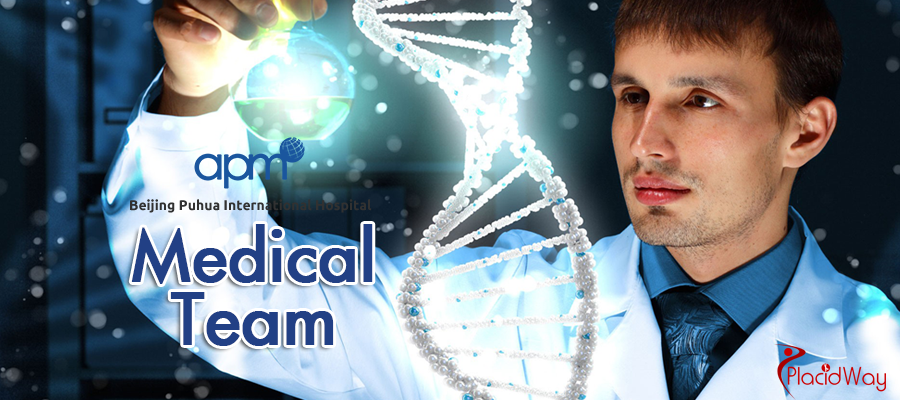 Medical team
Dr. Zhongqi Xue
Director of Oncology Department
Dr. Weiran Tang
Biological Immunotherapy Specialist
Dr. Lijun Tian
Deputy Director of Oncology Department
Dr. Jae W. Pak
Regenerative Medicine Specialist
Dr. Han Xiaodi
Director of Neurosurgery
Dr. Zhou Jingli (Julia)
Director of the Neurology Department
Why choose Beijing Puhua International Hospital?
Strong presence in healthcare for more than 20 years
Dedicated team of specialist doctors for stem cell treatment
Experienced, young, dedicated energetic research team
Stem cells processing in most advanced in-house laboratory
Expert care and nursing are given to all patients
Most cost effective treatments
Highly trained and experienced medical team
Multi-lingual staff
The latest technology and supplies
Welcoming environment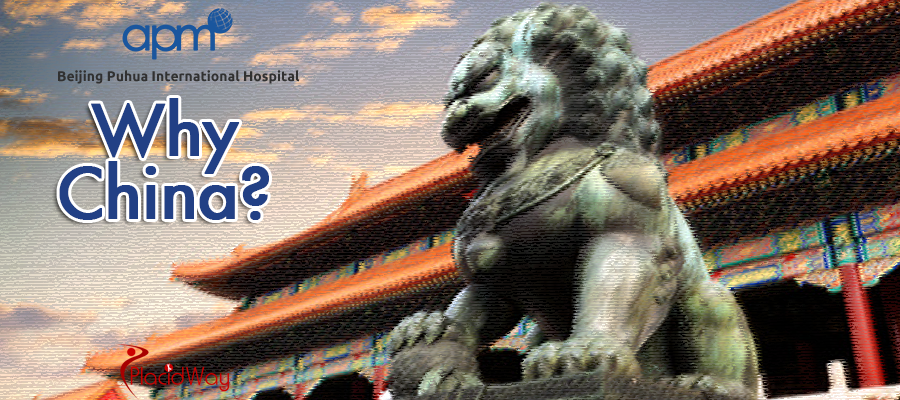 Why China?
Medical tourism in China continues to rapidly increase. The country has all it takes to become a tough competitor in the market, including low prices, high level of technology and, of course, the famous Chinese Traditional Medicine. Besides high-tech hospitals and affordable prices, China also offers quality services, physicians trained in the US or Europe, low or no waiting periods and high standards of healthcare technology.
China is chosen by thousands of medical tourists from all over the world for a wide range of specialties, among which neurology, cardiology, orthopedics, cosmetic and plastic procedures, alternative medicine, cancer, LASIK surgery, stem cell therapy and robotic surgery. China has a lot of potential and also a good geographic position to further expand in medical tourism.
If you want to know more about the treatments and procedures offered at Beijing Puhua International Hospital, please contact us!