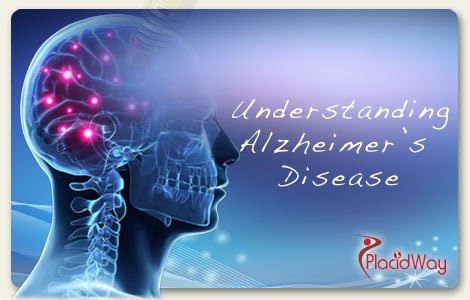 Understanding Alzheimer's Disease
Alzheimer's is a devastating neurodegenerative condition that affects not only to the individual but also to his or her family. A progressive decline of cognitive functions and a loss of mental functions characterize Alzheimer's disease.
Some neuropathological lesions such as the extracellular neuritic plaques, a mix of an abnormal group of dead nerve cells, dying cells and proteins, are commonly formed in Alzheimer's patients' brains and brain connections. This and other processes potentiate and cause degeneration of nerve cells involved in memory and higher cognitive functions (thinking, remembering, reasoning).

How Does Alzheimer's Disease Affect Life?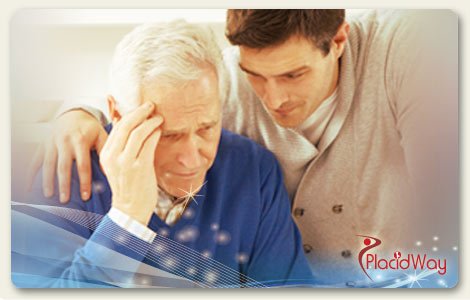 Alzheimer's disease is considered the most common type of dementia that generally causes a serious loss of all intellectual capacities; the person will suffer irreversible gradual changes that worsen over time.
As Alzheimer's disease progresses, the individual will be less and less able to carry out daily life/normal activities and will be unable to live autonomously, requiring a 24-hour supervision.

Alzheimer's Disease Symptoms: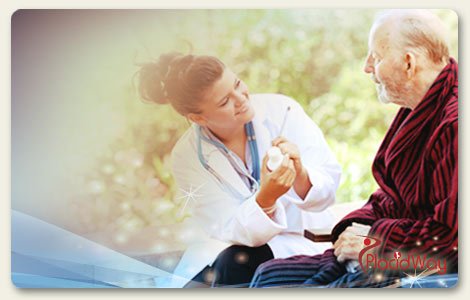 A person with Alzheimer's will change over time, as well as his/her behavior and personality. Alzheimer's Disease usually starts in the 40s or 50s, and it maintains different levels of severity. The most common symptoms are:
Difficulty remembering both new and well-known information
Inability to think or reasoning about simple things
Failure to remember and recognize known people
Higher difficulty (more than usual), to perform complex tasks
Deteriorated capacity of cognitive tasks: talking, reading, writing
Personality changes,
Normal behavior alteration
Damaged memory, problems to remember people or events, or even about the personal life.

Treating Alzheimer's Disease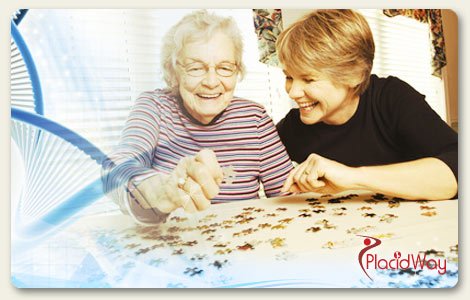 Some treatments available may be used to treat Alzheimer, though they offer no hope for cure. Medication such as Aricept, Exelon, Reminyl, Razadyne, Namenda, will relief the symptoms and may slow down the progression.
A revolutionary treatment for Alzheimer's Disease is Stem Cell Therapy. This therapy may also be used to help improve the Alzheimer's condition and offer symptoms relief. Fetal stem cell treatment focuses on repairing as well as preserving specific brain functionality and relieving additional damage to brain tissues and nerves since they can be grown and matured into functional neurons.
Fetal stem cell treatment methods are more suitable when the patient is in the initial stages of the Alzheimer's process, at the moment in which the first signs of Alzheimer's symptoms appear. These studies have been working on providing hope for an improved lucidity, body capability and also a potential treatment that cures various Alzheimer's phases.
Other commonly studied, and used stem cell therapies today involve the use of:
Stem cells may migrate into brain-damaged areas and induce functional recovery. Different worldwide medical centers all over the world provide Stem Cell Therapy Treatments for Alzheimer's Disease. You may want to visit our pricing section, and you can also see the Stem Cell Therapy Treatments for Alzheimer's Cost.

Who Treats Alzheimer's Disease?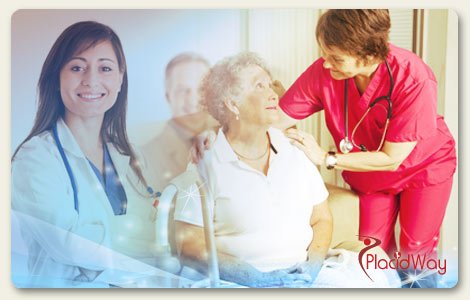 The nature of the symptoms can be confusing for both a patient and their loved ones. There are different levels of severity in the Alzheimer's symptoms, however, if the family notices a decline from previous levels of functioning and performing daily routines, or an inability to function at work or at normal well-known activities they should take the patient to visit a medical practitioner, and perhaps an Alzheimer's specialist.
An initial diagnosis of Alzheimer's disease, involves determining whether there is a change on the cognitive or behavioral symptoms of the patient or not. Doctors or specialists in neurological fields and those who focus on Alzheimer's disease are involved in continuing patient care.
Choose a specialist recognized by an association or organization of neurological surgeons in your city, province or country or international entities. Neurological specialists, doctors and surgeons should be board certified by organizations in country of origin or by international neurological associations and organizations.
If you require information about where you can get stem cell therapies for Alzheimer's or you have a question about effective therapies in treating this condition, simply click the button below!