Dental Veneers Treatments Abroad
---
Overview
Dental veneers are literally covers for damaged or injured teeth. They fit like a shell over existing teeth to fill in gaps, smooth surfaces, protect tooth enamel worn down by age, and straighten uneven tooth alignment, cracks, and chipped teeth. Dental veneers come in a variety of materials, all of which may help individuals achieve a beautiful smile.
Common Types of Dental Veneers
The most common types of dental veneers used today are porcelain or composite resin veneers. These are strong, long lasting and help protect the teeth against further damage, as well as offering a brighter, more beautiful smile, clearer speech and chewing function for some. Both type of veneers can be created and designed in a dental laboratory, though composite veneers may also be created in your mouth at the same time as your dental visit. Dental veneers are bonded directly to the teeth with a type of resin cement. Porcelain veneers are more expensive, but last longer than other types of veneers.
Benefits of Dental Veneers
Individuals opting for dentistry treatments abroad like dental veneers receive a number of benefits. Not only are veneers aesthetically pleasing, but dental veneers protect damaged tooth surfaces. Veneers can protect individuals from more invasive dental care procedures. Individuals with poor dental alignment, gaps in their teeth, or severely yellowed teeth may benefit from increased self-confidence and self-esteem following dental veneer application.


How are Dental Veneers Applied?
Dental veneers are applied in the dentist office, typically over a six-week period of time. Each visit may take up to several hours in order to examine and prepare the teeth for the application of the veneers. In some cases, if patients are nervous or anxious about the procedure, they may opt for some type of sedation therapy.

First, the dentist will help you find the right tooth color and show patients photographs of expected results. A customized dental plan will be decided upon between the dentist and patient. Following that, the dentist may offer a local anesthetic, depending on current condition of teeth and application process.

The tooth is then reshaped to provide a customized fit for the dental veneer. The dentist will then make impressions of the teeth from a mold. This mold or impression will be sent to a dental laboratory for the creation of customized dental veneers. While waiting for the permanent veneers, patients may be fitted with temporary veneers to help protect the surface of the teeth.

During the second visit, the dentist removes the temporary veneers and places the final veneers on the surface of the teeth, adjusting fit for optimal function and appearance. Dentists may use a variety of techniques to produce, bond and adjust veneers on the teeth. In most cases, veneers last for years with proper care, and patients are recommended to engage in regular dental cleanings an examinations to help promote longevity.


How Much Do Dental Veneers Cost?
The cost of dental veneers depends on a number of factors, including dental fees, the type of veneer chosen, location, and materials used to create the veneers. The number of teeth being covered will also affect costs. In general, porcelain veneers in the United States cost between $1,000 and $2,500 per tooth, although such veneers may last over a decade. Composite veneers may cost between $250 and $1,500 per tooth, and generally last up to seven years.
However, individuals traveling to foreign destinations such as Mexico, Singapore, or South American destinations up to 50 to 75% of costs charged in the United States.

Who Applies Dental Veneers?
A cosmetic dentist specially trained in the application of veneers may perform cosmetic dentistry services. As with any other dentist or physician, consumers should always take the time to research the education, experience, and certification of dental professionals before choosing a specific dentist or location for dental veneer procedures. Dentists, cosmetic dentists and specialists should be accredited and certified in their country of origin as well as belong to national and or international dental or cosmetic dental organizations or associations.
Do you want to learn about other dentistry treatments? Check out the following links
?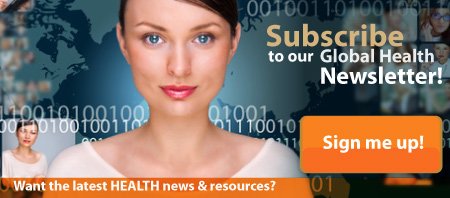 PlacidWay Offers Affordable Dental Veneers Abroad
For More Information, Click The Button Below
, Dentistry is a specialized field that involves many different treatments and procedures as well as surgeries. Dentistry may be cosmetic or medically necessary, depending on condition. For example, people suffering from gum or periodontal disease as well as tooth decay, tooth erosion, toothaches or chronic bad breath may find it necessary to visit a dentist for a wide variety of treatments in oral care.