Looking for cancer treatment, or treatment for chronic disease? How about an ear, nose and throat specialist or fertility treatments? If you live in Southern California, or other states bordering Mexico, you may find that the Hispano Americano Medical Group, located in Baja California may help serve your needs as well as offering a convenient and easily accessible location for medical care.
What does the Hispano Americano Medical Group do?
The Hispano Americano Medical Group is a private hospital. Since the early 1990s, the Hispano Americano Hospital has served local, regional and international individuals with superlative medical care. Located just minutes south of the US/Mexican border, and providing complete transportation for medical travelers within 120 miles of Mexicali, staff at Hispano Americano are dedicated to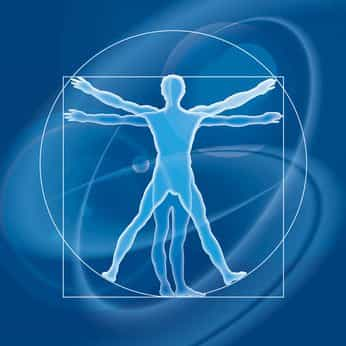 serving the needs of local as well as international patients.

The hospital's focus is representing and offering quality medical care by a society of distinguished doctors, surgeons and health care professionals in most medical specialties. Every single one of them is legally registered and holds a current medical license.

Specializing in a variety of fields including internal medicine, general surgery, endoscopy and cardiovascular surgery, doctors and surgeons at Hispano Americano Medical Group offer a full range of care at affordable prices.
Why do People Travel to Hispano Americano Medical Group Hospital?
The answer is easy. Quality care and money. Rising health care costs in the United States, and uncertain health care insurance system, and the need to jump through multiple hoops in order to access specialized care has prompted many Americans, as well as citizens from other countries, to travel to Baja California, where care is provided efficiently, effectively, and affordably.

The doctors at Hispano Americano Medical Group are highly trained and experienced.  For example, Dr. Adrian Cortez, a plastic surgeon, holds a degree in family medicine and plastic surgery and with nearly 20 years of experience. He's affiliated with not only the Mexican Association of Plastic Aesthetic and Reconstructive Surgery, but the American Society of Plastic Surgery as well.

Dr. Alejandro Montano is a certified orthopedic surgeon who specializes in orthopedics and traumatology.

Dr. Alejandro Torres is a certified gynecologist specializing in gynecology and obstetrics. 

Pediatricians, and endocrinology specialists, and metabolic specialists focusing on diabetes and thyroid issues as well as ear, nose, and throat doctors and surgeons are available at Hispano Americano Medical Group. From internal medicine to critical pediatric medicine, oncology and urology, doctors and surgeons at Hispano Americano Medical Group are dedicated to offering only the best in education, training and experience.
Traveling to Mexicali for Medical Care
Mexicali, Baja California is located just steps south of the US/Mexican border.  Transportation in and out of the country is fast and easy by car, bus, and train. The Mexicali Airport offers easy access by air. Healthcare in Mexicali meets the needs of American medical travelers as well as those arriving from greater Mexico, South America, and European destinations.  Covering nearly every medical specialty, doctors at Hispano Americano Hospital provides the latest in medical healthcare technologies, ethics, and professionalism.

The facility is modern and equipped with the latest in medical and surgical equipment and technologies. Mexicali has been dubbed the safest border city in Mexico by the FBI, and the Hospital Hispano Americano meets global and US health care and safety standards with its nearly 40 private patient rooms in a beautiful, clean, and friendly environment.

For more information regarding the Hispano Americano Medical Group hospital, visit PlacidWay.com, in international medical provider and information resource regarding affordable and accessible medical care abroad.
please click here for more information