Female to Male Gender Reassignment Surgery in Bangkok Thailand
Why Go for Sex Change Surgery (FTM) in Bangkok?
If you are assigned as female at birth but have a male gender identity, you can go for Gender Reassignment Surgery in Bangkok Thailand. Thailand is one of the leading destinations for SRS in the world due to accessible surgery in reputable clinics and its low prices. The country welcomes around 90% of the patients annually and for more than one reason.
Besides, millions of tourists visit Thailand's hotspots to indulge in the tropical climate and pristine beaches. At the same time, many women from western countries who want to change their sex go for sex change surgery in Bangkok. The Thai capital has world-class clinics offering improved medical techniques and an experienced medical team who will help you find your true identity and feel comfortable in your new appearance.
You can save between 50% to 70% on the cost of SRS in Bangkok, which can cost over $22,000 in Australia and the US.
What Female to Male Gender Reassignment Surgery Includes?
Various medical procedures are involved in Sex Reassignment Surgery (SRS) that adjust the function and physical appearance of a patient's existing sexual aspects. It provides the patient with the physical appearance of their identified gender. For trans men, you must first undergo hormone treatment using testosterone before SRS, and surgery procedures usually include:
Mastectomy or top surgery involves the removal of the breasts, repositioning the nipples, and reshaping the chest to give a more masculine, contoured appearance.

Hysterectomy removes the internal female sex organs while a bilateral salpingo-oophorectomy (BSO) removes both ovaries and fallopian tubes.

Metoidioplasty and phalloplasty are genital reconstructive procedures (GRT) used to construct a new penis.
---
Best Gender Reassignment Surgery Female to Male in Bangkok Packages
With our all-inclusive package offers, you can start planning your life-changing trip to Bangkok for Gender reassignment surgery. At prices between $2,100 and $9,090, these medical packages include all the necessary services you can require as a foreign patient. For example:
Operating room
Anesthetist and surgeon's fees
A single private room
Meals
Medications
Pre-surgery screening
Complimentary car transfers
You can book some of the following packages by contacting our Customer Care team:
---
How much does Gender Reassignment Surgery Cost in Bangkok?
Gender reassignment surgery cost in Bangkok female to male around $10,000, with the minimum price at $7,800 to a maximum of $12,000 at our partner clinics. Trans women pay over $22,000 to surgically transition in countries like Australia, the USA, and the UK.
Without a doubt, having surgery in Bangkok can earn you savings of around 50% and more! Gender reassignment surgeries are expensive and the cost will mostly depend on the inclusions, type of surgeries, the complexity of the case, and the doctor's experience.
Have a look at the table below to compare the prices between Bangkok and other developed countries.
Sex Change Operation Centers Cost Comparison in Bangkok, Thailand
| Provider | Procedure | Price |
| --- | --- | --- |
| Yanhee Hospital | Sex Change Operation, Cosmetic/Plastic Surgery | $14263 |
| Bonnie Health | Sex Change Operation, Cosmetic/Plastic Surgery | $8900 |
| Bangkok Plastic Surgery Clinic | Sex Change Operation, Cosmetic/Plastic Surgery | $13000 |
Sex Change Operation Cost Comparison in Thailand

| Country | Procedure | Price |
| --- | --- | --- |
| United Kingdom | Sex Change Operation, Cosmetic/Plastic Surgery | $25000 |
| Australia | Sex Change Operation, Cosmetic/Plastic Surgery | $22000 |
| United States | Sex Change Operation, Cosmetic/Plastic Surgery | $30000 |
---
Best Clinics for Sex Reassignment Surgery in Bangkok
PlacidWay provides the list of the best 5 clinics in Bangkok offering sex change surgery to patients from abroad. The clinics are accredited by Joint Commission Institution and have years of experience serving international patients. They ensure that equipment and facilities are of the highest standard, where you'll have a first-class service.
Take a look now at these clinics profiles and find their former patient reviews:
---
Gender Confirmation Surgery Reviews from PlacidWay Patients
---
Female to Male Sex Change Surgery Cost in Bangkok FAQs
Find out more about the price of sex reassignment surgery in Bangkok at reputable facilities.
How much is Sex Change Operation in Bangkok, Thailand?
Show More
If you have decided to have Sex Change Operation in Bangkok, Thailand you should know that the average price is $6495. The final cost will depend on the type of procedure you need, the method and materials used, the clinic and doctor you choose and many other factors. Having Sex Change Operation in Bangkok, Thailand will help you achieve your goals fast and efficiently. Some of the best plastic surgeons will perform the procedure and you will be supervised by a highly qualified medical personnel. With top notch equipment, specialized Sex Change Operation surgeons, quick recovery time and pain-free methods owing all these to modernized techniques, affordable prices and a variety of clinics to choose from, why won't you benefit today from the ultimate technologies available in Thailand? The progress made by Thailand clinics and medics in the area of cosmetic treatments has made medical tourists turn their attention towards this region. The impressive advances in health care and medicine, as well as affordable prices for the best medical services have increased the medical tourists' confidence in Thailand's world-class health care. When it comes to cosmetic surgery there is no room for errors. You have to make sure that you have chosen the best surgeon and the best clinic, that Bangkok,Thailand has to offer. Here are some questions that you should ask plastic surgeons before making your final choice: What are the advantages and disadvantages of Sex Change Operation at your clinic? What about the risks and complications? What if I am not happy with the Sex Change Operation results? How long should I be staying for recovery in Bangkok,Thailand? Are you certified to perform Sex Change Operation? Are you a member of any Cosmetic/Plastic Surgery association or society? How many years of experience do you have performing Cosmetic/Plastic Surgery? What if something goes wrong during Sex Change Operation procedure? How often have you performed Sex Change Operation? Can you give some international patient references? What should I expect after the Sex Change Operation surgery? Thailand has quickly become one of the top choices in plastic surgery destinations. It attracts more and more medical tourists with top medical procedures, experienced surgeons and a welcoming environment which makes you feel like home. Below you can find some of the best plastic surgeons in Bangkok, Thailand that offer most affordable price for Sex Change Operation.Sex Change Operation at Nirunda Clinic | Plastic Surgery (Bangkok): from $1200 Sex Change Operation at Bangpakok 9 International Hospital (Bangkok): from $5647 Sex Change Operation at Yanhee Hospital (Bangkok): from $7955 Sex Change Operation at BNH Hospital | Cosmetic Surgery Thailand (Bangkok): from $11178 Find out more about the best plastic surgeons in Bangkok, Thailand! Contact us and choose the best Sex Change Operation surgeon!
---
Best Sex Change Surgery Doctors in Bangkok
Before going to Bangkok for SRS, you must find a trusted and skilled doctor who already has experience helping trans men become their desired gender identity. That's why we have shortlisted some of the best surgeons in Bangkok for sex change surgery with whom you'll feel comfortable and safe during the process.
You can see their profiles, find their credentials and read past patient reviews who are happy with the outcome. After that, contact our team to connect you with a reputable doctor in Bangkok for a video consultation.
The top SRS doctors in Bangkok are:
---
Medical Tourism in Bangkok - Best Attractions to Explore before SRS
A vibrant and culturally diverse Bangkok attracts millions of tourists per year. The city offers not just hot attractions but also world-class facilities equipped with luxurious rooms and high-tech technology.
Here you'll be able to experience a life-changing sex surgery and also a relaxing vacation. So, during your stay for SRS in Bangkok, these are the top places you can visit:
Wat Phra Chetuphon

Temple Of Dawn (Wat Arun)

Chatuchak Weekend Market

Jim Thompson House

Temple of the Emerald Buddha

The Golden Mount

The Grand Palace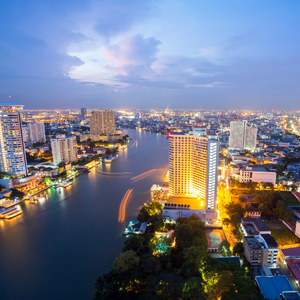 Bangkok at night
---
How Can I Book My Trip for Gender Reassignment Surgery (FTM) in Bangkok?
You can book the cost-friendly Gender Reassignment Surgery in Bangkok, Thailand through PlacidWay and save over 50% on prices back home. Qualified surgeons will deliver outstanding results for a new You.
Get in touch with our Customer Care Team for more information.
---