---
13 Factors Associated With Success Of Medical Tourism Program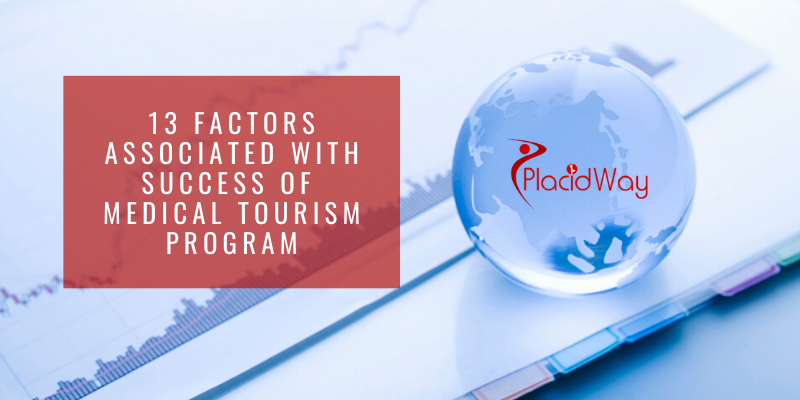 Success of a medical tourism program has always been pinned to a number of patients arriving in a facility. In recent years, most of the medical tourism programs are under intense scrutiny to measure its viability. Most of the blame goes to facilitators or other market forces who are unable to deliver the results. Rarely companies are doing an in-depth assessment of their own program to identify where the problems are and what root cause opportunities are there to fix them.

13 factors that need to be assessed in order to define the true status of a medical tourism program include:
Consistent Growth: Do you have

consistent growth

in your new International patients every year? Every quarter?
Business Plan: Do you have an overall updated

business plan

for your medical tourism business that defines your customers, products, and financial goals?
Value Proposition:

Customer Value Proposition

– Is how, what, where, when of product/service mapped to international customer needs? (beyond I am the best concept)
Market Opportunity: Have you defined what & where is the potential

market opportunity

for the defined products/services?
Marketing Plan: Do you have a structured & targeted

marketing plan

in place to attract your target customers based on the latest marketing strategies?
Patient Coordination: Is your

patient coordination

plan/process effective and efficient from lead generation to post care treatment?
Treatment Quotation: Do you have a very effective

treatment quotation

management process in place for international customers?
Customer Satisfaction: How do you rate your

customer satisfaction

initiatives before the patient arrives at the center?
Strategic Alliances: Have you formed

strategic alliances

with channel partners to expand your distribution channels? Any specific marketing programs defined for these channel partners?
Overall Cost: Is your

overall cost

of the medical tourism program under control? Do you think there are opportunities to improve this?
Technology Integration: Do you have

technology integration

in place such as CRM, EMS, CMS, Online Chat, etc. to support your medical tourism program?
Cost Accounting: Do you have

cost accounting

in place to measure international patient acquisition cost and related profitability?
Employee Training: Do you have

people trained

in processes of handling international patients including patient coordinators, support staff, marketing, nursing, doctors, and all related functions?
It is essential that the assessment of the medical tourism program is done in a systematic and unbiased way. This will help in identifying challenges and opportunities to address the gaps and create a competitive medical tourism program which will be structured. The self-assessment, as well as independent outside audit, could help find the internal perception of the program versus realities.




An example of such a detailed assessment can be summarized in a radar chart. This chart can be overlaid by internal assessment vs outside audit findings to see the real gaps in the program. It will give an opportunity to focus on elements such as revenue is down as the program has not reached its true potential in a number of business functions e.g., customer value proposition or strategic alliance initiatives.

Each element can be rated criteria such as just started, not fully implemented, to fully & successfully implemented. In order for this to be objective, every member of the medical tourism team should participate in this assessment to see the true perception of the team about their program. This should be further substantiated by documented evidence of the program in order to perform a true assessment.

The co-dependency of these 13 elements are key factors in a successful medical tourism program. Based on the true assessment, one can determine the gaps and focus areas to improve their core medical tourism program to gain a competitive edge in the marketplace.

If you are interested in conducting a virtual assessment of your program you can reach out to PlacidWay Solutions team.
For more information on how on creating successful medical tourism program, click below: