Canadians: Big Spending on Medical Tourism
by Keith Gerein , Edmonton Journal | 2013-02-13


Canadians seeking stem-cell treatment abroad for various illnesses are among the major groups feeding the growth in unproven and expensive such therapies offered at private clinics around the world, a researcher says. The Canadians treated beg to differ.
Health law expert Tim Caulfield said that most such clinics are likely frauds, to persuade people to pay thousands of dollars for treatments of questionable value.
During a forum on the growing phenomenon of medical tourism he stated "This is a big industry. It looks like thousands of people are doing this, and the major source of patients are Canada, the U.S., and the United Kingdom," "The clinics offer therapies for almost everything, including ALS, Alzheimer's, cancer, anti-aging, autism. We don't even know what causes autism and yet they have a treatment for it? There is no proof any of this stuff works," he added that 43 per cent of patients who visit stem-cell clinics are children.
However, two former patients from Edmonton-area challenged the researcher during the lecture, saying they were treated for multiple sclerosis at a stem cell clinic in India.
One of them said he spent $30,000 in July for the controversial experimental procedure of opening narrowed neck veins. Doctors in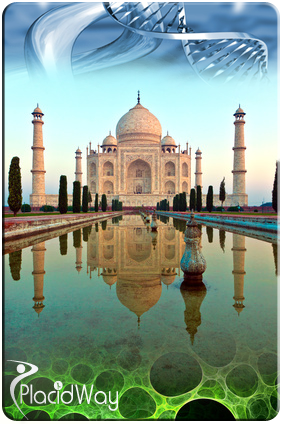 India also grew stem cells derived from his bone marrow and injected them into his spinal cord. The results were undeniable said the 39-year-old. The right side of his body, previously partially paralyzed, regained motion. His energy level increased to the point that he is preparing to participate in a body building competition in fall.
The businessman said "it's all about risk and reward," and continued by saying he did his homework. "To assume all of us who do this are stupid peasants who can't think for ourselves, it's insulting." He researched private clinics for two years before deciding on the right one that had top specialists and the best results. Given that the treatment in Alberta could only promise to slow the disease, he felt the amount was worth it.
Being so happy with the therapy, he encouraged a friend to go to India as well. That friend returned two weeks ago from India and said that the treatment also helped him in his health issues.
Caulfield said that whenever he criticizes private stem-cell clinics he often draws derision from patients.
He said he and his team did a study in 2008, and repeated it last year, to measure what clinics are offering compared with what science says. The group found that sophisticated advertising online using images of people in lab coats to promise their therapies as successful, safe, and routine, which is wrong, he says.
Some of the other researchers participating at the forum say some cases that went wrong come to the public health care system. Also in the organ transplant field there are some problems as in Pakistan Bangladesh and even India, they said.
"If people go in with their eyes open, then it's hard to argue against, but I'm worried people aren't aware of the scientific data," Caulfield said.