TOP CHOICE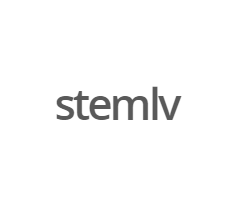 TOP CHOICE
A specialized Stem Cell Therapy and Cancer Treatment clinic in Tijuana, Mexico which have been successfully treating patients for the last 3 decades. The clinic is headed by Dr. Rivkah Lopez who believes in offering a targeted and customized treatment plan to her patients as well as a supportive after-care program.
Healthcare Features:
Cancer Treatment
,
Stem Cell Therapy
Learn More
Make Appointment
Request Info
BioXcellerator, situated in Medellin, Colombia provides the latest services in Stem Cell Therapy. The caring and healing touch of the doctors makes the whole experience extraordinary for the patients.
Healthcare Features:
Stem Cell Therapy

Get a Free Quote!

Free Service... No Obligation... Quick & Easy...
Access 1000s of medical centers and packages with PlacidWay Team!
The International Regenerative Cell Medical Center is one of the top-notch health centers in Tijuana, Mexico to offer the best treatment for several chronic diseases and medical conditions.
Healthcare Features:
Stem Cell Therapy
PlacidWay Ukraine Medical Tourism provides free counseling and affordable yet exclusive medical packages according to the patient's needs and expectations. Innovative therapies, dental treatments, cosmetic procedures, surgeries, rehabilitation and many advanced procedures, are all available through PlacidWay Ukraine Medical Tourism.
Healthcare Features:
Addiction Treatment
,
Alternative Medicine
,
Anti Aging
,
Ayurveda
,
Cancer Treatment
,
Chinese Medicine
...
More
Stem Cell Supplies is a popular health clinic in Nuevo Vallarta, Mexico to promote stem treatment as a preventive procedure for various ailments. SCS offers the most advanced medical treatments with their advanced stem cell procedure.
Healthcare Features:
Stem Cell Therapy
Dreambody Clinic - Stem Cells, HGH & TRT, Nuevo Vallarta, Mexico
Dreambody Clinic, located in Nuevo Vallarta, Mexico offers and number of medications and procedures to help patients eliminating pain and extending life. Some of their key procedures include HGH treatments, stem cell treatments, TRT treatments, dental treatments and focus treatments.