2nd International Medical Tourism Forum Bosphorus Encounters
December 05 - 08, 2012 Istanbul, Turkey

Medical Tourism professionals, facilitators and mediators will meet in Istanbul, Turkey for the 2nd International Medical Tourism Forum.
The 1st forum was organized in June 2012 with participants from 11 different countries. You can see more information and photos from the 1st forum by clicking here.
You are invited to join us at our event in order to meet these high potential buyers from all over the world. Particularly from the Balkans, the Caucasus and the Middle East.

Who Will You Meet?

Medical Tourism Agencies sending patients abroad from their original countries.
Insurance Companies that serve tourists and travelers.
Assistance companies that provide consulting to patients for overseas healthcare, Health sector facilitators that create and/or control patient flow traffic.
Small hospitals & clinics looking for international partners to send patients.
Health associations with potential to create and divert patient flow traffic.
Organizers and professionals of Medical Tourism.
* Buyers will be from different countries but mainly from the Balkans, the Caucasus and the Middle East

Who Should Attend?

Hospitals & clinics looking for international patients.
Spa Centers, Thermal Hotels seeking foreign visitors.
Dental Clinics.
Esthetic Surgery Clinics, Hair Transplant Centers.
Professionals of related fields.

How Does It Work?

The forum will consist of prescheduled one-on-one meetings of hosted buyers with the suppliers. The meeting sessions are supported by a social program on which participants can enjoy historical beauties of Istanbul and lots of fun all together.

Why Istanbul?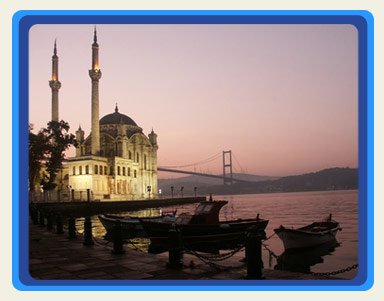 Easy Access
The geographical location of Istanbul at the junction of Europe, Asia and the Middle East makes it very easily accessible with short flying times from every destination in the world.

International Network
Turkey is a commercial hub for many countries in the region. Headquarters of leading corporations in many sectors are located in Istanbul, focusing on the Balkans, Middle East and Central Asia (including most of the CIS countries).

Visa Free Travel
The Turkish Republic's visa policy is very relaxed towards citizens of most countries. Many of our buyers and suppliers can travel to Istanbul without the necessity of obtaining a visa before entering the country.

Safety
Turkey is a safe and stabile country in key aspects: a constant and steadily growing economy unaffected by the global economic crisis, stable politics, a strong infrastructure and a popular tourism destination.

Beautiful Country
Turkey benefits from its climate and historical attractions, which makes it an extremely popular destination for business travelers. Istanbul was ranked as the 7th most popular international congress destination in the world by the ICCA.

Political Status
Turkey is currently in the process of negotiations with the E.U. for membership. This has greatly facilitated Turkey in developing higher quality standards in all sectors.

Registration Types and Conditions
For hosted buyers, registration is free of charge.

Registration fee includes the following.

For suppliers (exhibitors), we have 3 different types of registration with different benefits and costs.

| | | | |
| --- | --- | --- | --- |
| | Morning | Afternoon | Evening |
| 05 December Wednesday | Arrivals and welcoming of participants in Istanbul | Arrivals and welcoming of participants in Istanbul | Welcome Reception & Cocktail |
| 06 December Thursday | Meetings | Meetings | Dinner |
| 07 December Friday | Meetings | City Tour | Gala Dinner & Party |
| 08 December Saturday | Meetings | Free time for visiting hospitals | Free time for visiting hospitals |
| 09 December Sunday | Extra Free day on demand | Extra Free day on demand | Extra Free day on demand |