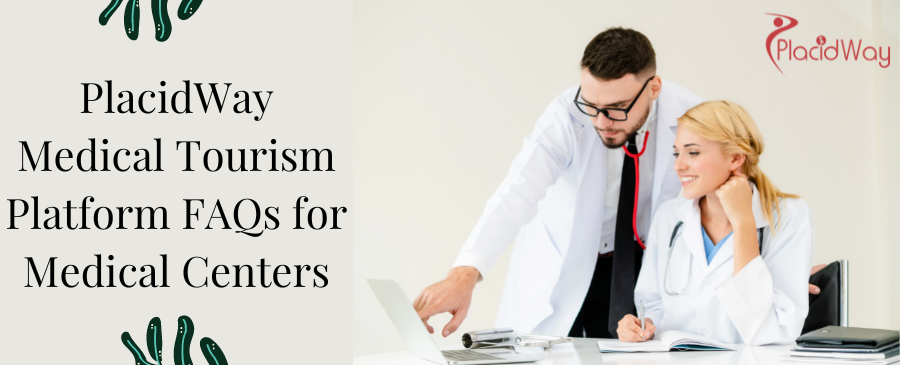 What PlacidWay Does?
PlacidWay is a leading global Medical Tourism platform which connects patients with medical centers (hospital, clinics, doctors, etc.) from around the world. PlacidWay platform provides end-to-end solutions from digital marketing to online consultation to in-patient management and aftercare follow-up all in one system.
How Do I Communicate With Patients?
PlacidWay has the most innovative and secured direct patient and provider communication platform. Providers will communicate via a secure CRM system which has built-in messenger, email, phone and video calls. The system is HIPAA and GDPR compliant, which ensures the conversations between providers and patients follow industry best practices and protects patients' privacy. This assures digital transparency and safety for all parties involved. PlacidWay does not allow any outside the platform communications.
How Does PlacidWay's Messenger Work?
PlacidWay has the most innovative messaging system in the industry as it replaces WhatsApp with a secured messaging application which is compliant with all patient data privacy requirements. PlacidMessenger will send a notification link to patients via WhatsApp, SMS as well as Email. Patient and provider always communicate through secured link which ensures digital transparency.
Does PlacidWay Provide Customer Support?
PlacidWay provides account management customer support to the providers. The level of customer support depends on agreement type. For example, Premium and Gold-level agreement includes weekly/monthly account management services such as training, patient coordination support, and marketing support. Basic level accounts include support via PlacidWay's online messenger.
Like LinkedIn, Facebook and other social media platform, PlacidWay is a digital platform for medical travel. Providers control the marketing, patient coordination, and success. The more active a provider is, the higher quality of patient conversion they will achieve.
How do I Register my Center in PlacidWay?
Registering your center on PlacidWay is a very simple process. You will need to complete an online application with all your verifiable information.
To start the application, please click here and start your application: https://www.placidway.com/Medical-Tourism-Providers.
You will be asked to provide center details, certificates, and select desired service package.
How Much it Cost to be Listed on PlacidWay?
PlacidWay is a self-service platform connecting patients with centers directly with no middleman. PlacidWay has four (4) different annual subscription packages: Premium, Gold, Silver and Basic.
You can choose a package which meets your specific business needs to create your own competitive advance. Review different packages - https://www.placidway.com/PlacidWay-Medical-Tourism-Marketing
What is Case Management Fees and How Does it Work?
Like any platform, PlacidWay charges a service fee for each successful case. Customer pays this as a deposit to make a confirmed appointment or when the procedure is completed.
How Many Patients Do you Send to your Partners Per Month? How Many Requests Will I Receive?
The quantity of patients and leads you are going to receive, depend on 3 main factors:
· Prices: In medical tourism treatment price is becoming a very critical element of a successful program. Patients are comparing options based on price and quality of the services. Offering competitive prices becomes a critical element of patient selecting a provider.
· Customer Service: Patients are looking for providers who they can connect with and build a trusted relationship. For example, patients are looking for specific answers, virtual consultation, and all-inclusive price quotation. Understanding and effectively communicating with the customer will help attract more patients. With PlacidWay medical tourism platform you are in-charge of the whole customer experience, and you have the ability to gain competitive advantage.
· Marketing and Education: The quantity of leads you receive depends on how in-depth information you present to the customer. PlacidWay offers many different solutions to showcase your center to consumers looking for medical procedures abroad. This includes center profiles, packages, doctor profile, treatment prices, videos, articles, FAQs, among others. Depending on the level of agreement you choose, you can control what customers sees. More in-depth and education information will help you distinguish your center among many competitors in the industry.
I have some other questions. Who can I talk with?
If you have doubts or would like to talk to someone, please send an email to sales@placidway.com and we will respond as soon as possible