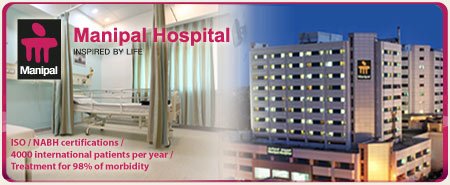 Bone Marrow Transplant Procedure
in Bangalore, India

A bone marrow transplant is considered to be a type of organ transplant. The blood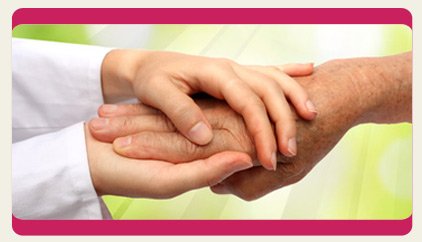 is a major component of the body and body functions and without it, no one can survive. Bone Marrow Transplants are common procedures for the treatment of a multitude of illnesses and disease processes. Bone marrow is found inside the bones and is the origination of stem cells that create red blood cells, white blood cells, and platelets. Red blood cells carry oxygen to every cell and tissue in the human body, while white blood cells are in charge of fighting infections and disease. Platelets are essential in the formation of blood clots, which help to slow and reduce bleeding.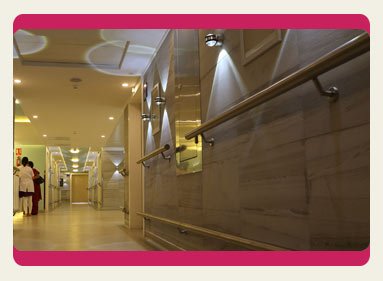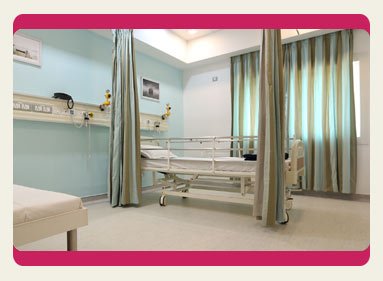 Common Bone Marrow Transplant Procedures
There are three basic types of bone marrow transplants:
Autologous bone marrow transplant.
Allogeneic transplantation (For allogeneic we require siblings as donor.).
Umbilical cord blood transplant.

Check out the Bone Marrow Transplant Cost in India: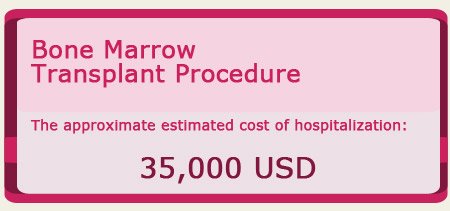 The conversion rate is 1 USD - 55 INR.
We do both allogeneic and autologous bone marrow transplant. For the allogeneic bone marrow transplant we require siblings as donor.
The Duration of stay in the Hospital: 1 month
The Duration of stay outside the Hospital (Recovery Stay): 3 months
The Estimate Details:
The Bone Marrow Transplant Cost Estimate Includes:
Bed charges
Cost of Medicine
Clinical Lab Charges
Professional Charges
Nursing Charges
Dietary Charges for the patient
Operation Theatre charges
Anesthetist charges
The Bone Marrow Transplant Cost Estimate Excludes:
Special diet will be provided at additional cost.
Any outpatient consultations and medicines which are required during the follow-up will not be a part of the estimate.
The estimate cost is for the number of days indicated above, if situation demands to extend stay in hospital, the additional days stay would be charged accordingly.
Special Investigations referred by other departments or if situation demands any additional investigation would be charged accordingly.

Note:
The cost of bone marrow transplantation in India mentioned is on approximation. The exact organ transplant costs will depend on the patient's general condition, stay in hospital & consumption of drugs.
The Financial guarantee affidavit for visa extension/visa registration charges will have to be given by an Indian Citizen stating that he would undertake to bear all the expenses of Her/His/Their stay and journey during stay in India – please note this has to be arranged by you since the hospital will not be in a position to give any letter of financial guarantee.
Please carry 10 passport photograph copies which would be required for visa formalities for each person.
Travel expenses for visa formalities are not included in the above estimate and is payable by the patient.
The above estimate will be valid for a period of 30 days from the receipt of this mail.
Please forward the patients complete travel details at least two working days in advance so that we can make all the necessary arrangements to pick them up from the from airport or railway station.
On arrival, the patient and attendants would need to register with the Police Commissioners Office. This will be coordinated by us.
We make arrangements for Hospital Guest House/Hotel facilities at locations convenient to the hospital. Please feel free to contact us for reservations before your arrival.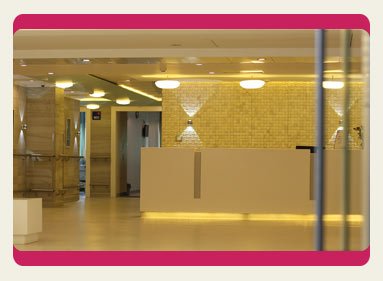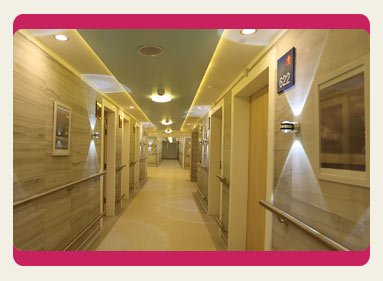 Mandatory requirements:
* Please reply by mail to us, your home country mobile and residence phone numbers.
* An adult has to accompany the patient for consents and decision making during the travel and stay at the Hospital in Bangalore, India.
*Bring all prior medical reports, if any.

About Manipal Hospitals, India
"A world-class network of healthcare establishments in India"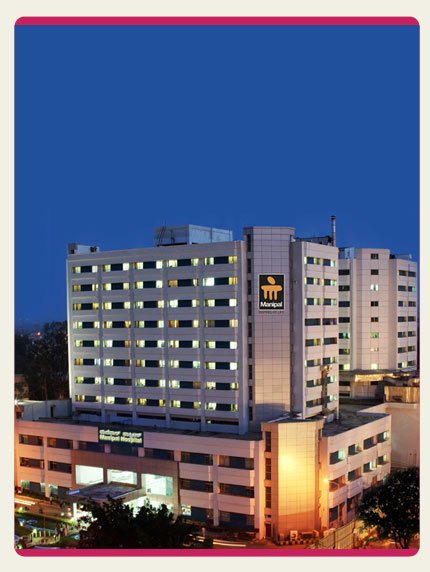 Manipal Hospitals is part of the Manipal Education and Medical Group (MEMG), which pioneers in the field of education and healthcare delivery.
Manipal Hospitals has a special significance in the overall healthcare industry of India and particularly in South India. A social seed sown more than five decades ago is today the country's third largest healthcare group with a network of 15 hospitals and three primary clinics providing comprehensive care that is both curative and preventive in nature for a wide variety of patients not just from India but also from across the globe.
Manipal Hospital has 20 Guest houses dedicated for our International Guests that are situated in closed proximity to our Hospital, with the availability of all basic amenities such as a Television, refrigerator and also a kitchen if our guests wish to cook their own food.

What Make Us Different?
Clinical excellence and patient centric care
Success rates of international standards
Highly experienced pool of doctors with international affiliations
Preferred player for international patients (over 4000 international patients being treated every year )
Network of hospitals to help the patient choose an option that suits them better
3rd largest Healthcare chain in India
Exclusive international patient care department to assist with all the needs of a foreigner
Continuous focus on quality and the hospital is certified by ISO, NABH, NABL


We at the Manipal Hospital - Manipal International Patient Care Centre are pleased to serve you.