Exclusive SpiderWeb Procedure for Skin Tightening in Turkey Istanbul

Do you see wrinkles when you look in the mirror?
Dont worry! We have SpiderWeb Procedure for You.
Spider Web technique uses PDO (Polydioxanone) threading to repair and heal wrinkled skin that has aged with time.
The PDO threading is a non-surgical method, which delivers thin PDO threads under the skin using very fine needles.
These threads replace and/or strengthen the thinning fibers (Collagen and Elastine) which gives the treated area a more natural, firm, and young look.
Dr. Bulent has been performing this technique for more than one year now. It will be very popular in the world because it is a non-surgical technique. The results will be seen right on the table that's why it's categorized as a surgical procedure without incision.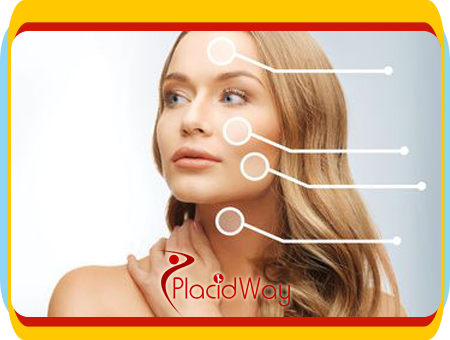 SpiderWeb Procedure Details
Best age group for the procedure:
SpiderWeb procedure is designed for men and women between the ages of 30 and 55 years. During those years, the skin still has some tightening capacity and there isn't too much sagging.
This matter is dependent on your condition and needs. Results are better if the procedure is repeated after 1-3 months.
Areas where SpiderWeb can be Performed:
The procedure is performed where skin tightening is needed in areas such as:
Face / Neck

Inner thighs

Breasts

Buttocks

Upper arm
​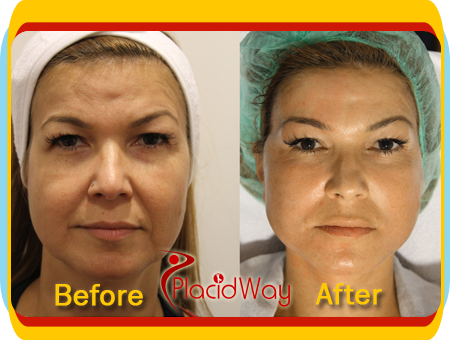 Number of threads needed:
For good results in one session, 100 threads on each side of the face is recommended. So in total, 200 threads are sufficient for optimum results.
Procedures that can be combined with the Spider Web technique:
Depending on the patient's situation and needs, Botox can be added for good results, and when needed, fillers and/or fat transfer too. The procedure can also be performed before a laser treatment for example. During a breast beautification or buttocks augmentation operation, the Spider Web technique can be combined with the use of implants or fat transfer.
Type of anesthesia needed:
Generally, local anesthesia is used. Emla cream (lidocaine and prilocaine) is applied before the procedure. However, if more than 100 threads are needed in one session, it is preferred to perform the procedure in the operating theatre while the patient is sedated.
When can I see the results:
We usually do one side of the area so we can show the patient the result and the before/after comparison immediately. Spider web is a repairing process though, so the patient can see the final results day by day as healing takes place.
Duration of Spider Web Procedure:
The procedure on the whole of the face can be completed in around 10 minutes and it would take 15-20 minutes on other parts of the body.
How long do the effects last:
The Spider Web technique is a repairing and healing process, so the longevity of the effect is dependent on the patient, the skin, eating habits, and age; making the effects able to last up to 3 years.
Complications and side effects:
There are no complications to the procedure. There might be some bruising and/or swelling of the treated area but they fully disappear after 3-5 days and can be covered by makeup.
Who is Surgeon Bülent Cihantimur?

President Of Board & Medical Director Of Estetik International
GRADUATE IN MEDICAL FACULTY OF ISTANBUL UNIVERSITY BE SPECIALIST DEGREE IN MEDICAL FACULTY OF ULUDAG UNIVERSITY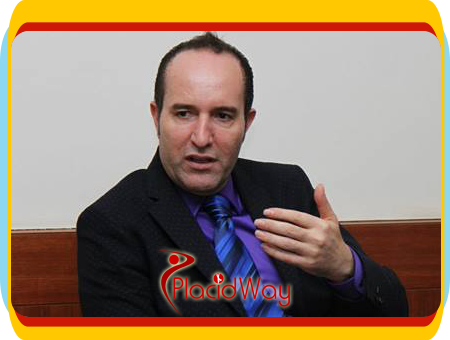 Bülent Cihantimur born in Kars in the year of 1970. Istanbul University Cosmetic, plastic, reconstructive Surgeon Bülent Cihantimur has graduated from I.U. Çapa Medical Faculty in 1992.
Cihantimur has became a plastic surgery specialist by being specialized in plastic surgery at Uludag University Medical Faculty in 1999 and established Estetik International in the same year. He is still the chairman of the board in Estetik International. He developed three special techniques: Non-operative treatment of the trigger finger, ear reshaping with thread and Cihantimur Fat Transfer System which is named after him.

For More Information regarding SpiderWeb procedure, Click the button below