Parkinson's Disease Stem Cell Treatment in Mumbai, India

Do you have difficulties moving freely and holding an up-right posture?
Are talking and writing difficult?
The advanced ReeLabs stem cell treatment for Parkinson's disease in Mumbai, India is a quick, reliable and easy solution for you!
You too can be one of our many patients that have had benefit from high standard stem cell treatment in India at ReeLabs!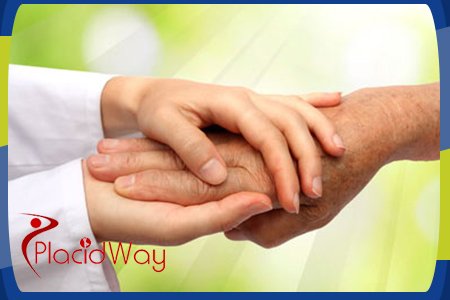 Parkinson's disease is a common neurodegenerative disorder that occurs as a result of a gradual loss of a specific type of nerve cell, located in an area of the brain called the substantia nigra.
These nerve cells produce a natural chemical called dopamine (they are called dopaminergic neurons).
The lack of dopamine makes patients suffering from Parkinson's disease have difficulty in moving freely, holding an up-right posture, talking and writing.

How does stem cell treatment for Parkinson's Disease work?
Stem cells can reverse symptoms of Parkinson's because of their potential of inducing neural regeneration of the affected area. The stem cell-derived dopamine neurons efficiently re-link the regions of the brain like the stratium and provide functional recovery.
Consequently, the symptoms of gait, imbalance, speech impairment (if any), tremors, can improve significantly (about 30% or even more) with stem cell infusions.
Reelabs offers all available support before and after the therapy is completed.
The Stem Cell Infusion Therapy in India at ReeLabs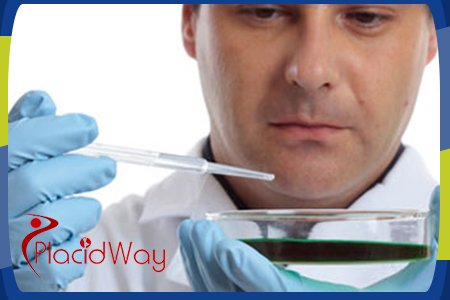 Sufficient quantity of bone marrow sample is taken, under local anesthesia, so that it can be used for further dosage.
Stem cell therapy is called ReeCure and is safe, non-toxic, free of side effects and easy to administer while maximizing its beneficial effects in repair and regeneration of the cell, tissue or organ.

Clinical Evaluation of patients shows the following:
59% of the patients showed improvement in Motor symptoms like shaking, rigidity, slowness of movement and difficulty with walking and gait

48% of the patients showed improvement in cognitive and behavioral symptoms- dementia attention deficit, memory loss

54% of the patients showed improvement in sensory, sleep and emotional symptoms
How long will I stay in the hospital for Parkinson's disease therapy?
The hospitalization period is of 6 days (costs related to the stay are included in the package).
On the 7th day the patient will be discharged. After the stem cell therapy, the patient will be transferred to a single-bed room.

Treatment Plan
Day 1
Admissiom to the hospital in the morning

Informed consent for the procedure is taken from the patient

Bone marrow aspiration

The bone marrow sample is sent to the lab for processing & isolation
Stem Cell Implantation
Day 2 to Day 6
5 stem cell transplantation procedures - one each day

Patient is observed throughout the procedure

Physiotherapy will also be mandatory these days.
Day 7 - Discharge

The stem cell treatment for Parkinson's disease cost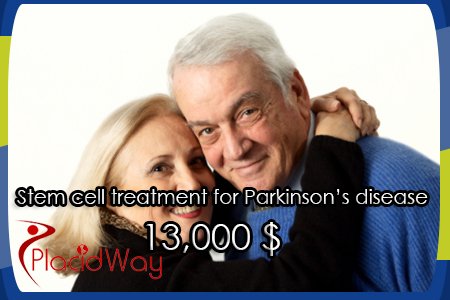 The stem cell treatment for Parkinson's disease package includes:
Pre-op Serology

Bone marrow aspiration

Stem cell processing & isolation

Stem cell implantation (5 doses)

Hospitalization

Transplant Physician Charges

Food for the patient

Physiotherapy

Pick – up & drop from the airport
Stem cell treatment for Parkinson's disease package excludes:
Traveling expenses and Hotel stay / accommodation

Patient's attendant, although he can stay in a single deluxe room provided by Reelabs

Extra charges are applicable for changing the room
Note: The hotel reservation can be made by a ReeLabs representative at request

Our experts have years of practical experience and are ready to help you have a normal life once again.

Choose stem cell therapy in Mumbai, India
ReeLabs medical team speaks fluent English

ReeLabs meets international Cellular Therapy (CT) standards

ReeLabs meets all the highest requirements for Cord Blood Banks and Stem Cell Centers.

Ask Reelabs us for an accurate quote on stem cell therapy for Parkinson's by clicking below!