Stem Cell Therapy for Cerebral Palsy
in Mumbai, India

Are you suffering from Cerebral Palsy?
We are here to help and offer you an advanced Stem Cell Therapy that will change your life!

Cerebral Palsy is in general the result of birth ischemia or hypoxia, conditions that damage the brain during birth and start a wide range of symptoms. There was no available treatment for Cerebral Palsy before the advent of Stem Cell Therapy.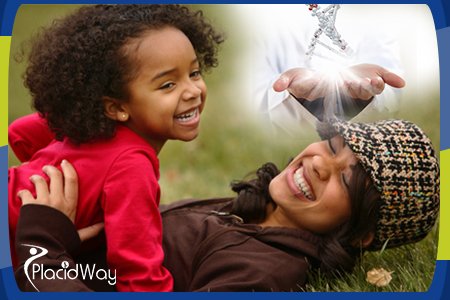 Stem Cell Therapy is the only treatment known to be effective for treating Cerebral Palsy. ReeLabs provided stem cell therapy for over 100 patients suffering from Cerebral Palsy with great results.
The therapy includes five sessions of Bone Marrow Mesenchymal stem cells (or MSCs) + neurogenic growth factors infused by a combination of intrathecal and intravenous routes.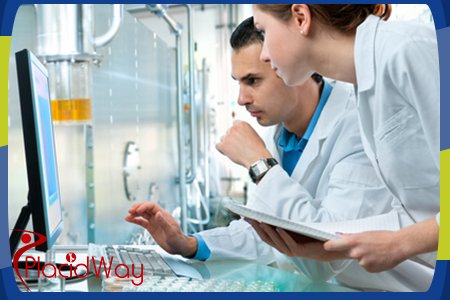 These cells are meant to induce neurogenesis (regeneration of the affected portion of the brain matrix)
Most of the patients symptoms are treatable through stem cell therapy and improvement will be visible in:
Ability to Speak

Ability to Walk

Eye contact

IQ

Mannerisms

Balance

Gait

Grip

Motor skills and orientation
Considering all of our prior cases, we expect a 20 to 30% improvement in the general status of the patient.
ReeLabs is a highly sophisticated, state of the art Stem Cell Facility that employs a quality management system based on continuous improvement, in order to ensure that all aspects of its services are consistently carried out and meet International Cellular Therapy standards.
Our laboratory works in full accordance with:
GLP – Good Laboratory Practices
GMP – Good Manufacturing Practices
We pride ourselves on these stringent standards and guarantee that each sample is screened, processed and stored according to the strictest international quality assurance programme.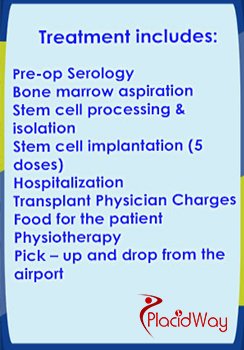 The Treatment Program for Cerebral Palsy with Stem Cell Therapy in Mumbai, India:
Day 1 to day 7 – Physiotherapy is given to the patient for all seven days.
Sufficient quantity of Bone Marrow sample is taken, the first time so that it can be used for further doses.
The stem cells separated from the bone marrow are divided into five doses and these stem cells are administered intravenously and intrathecally each day, for 5 days.
The cost for this package is $12,000.
Please note that the stem cell treatment also includes Resident Medical Officer care and nursing charges.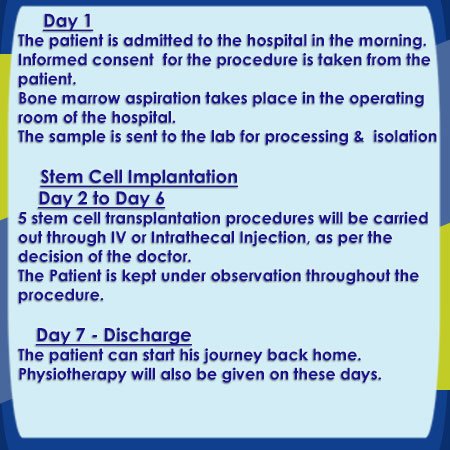 The Stem Cell Treatment offered by ReeLife is non-toxic, safe, devoid of side effects and easy to administer while maximizing its beneficial effects in repair and regeneration of damaged areas.

For more information about ReeLabs and Stem Cell Therapy click the button below.