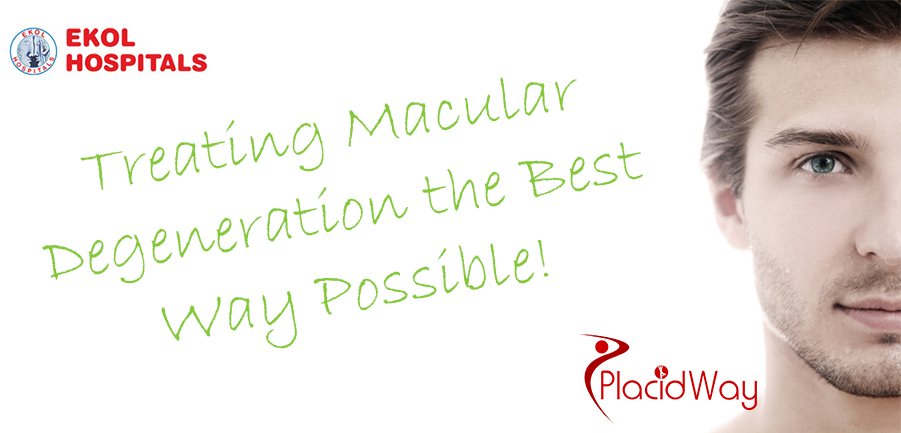 Macular Degeneration Surgery at Ekol Hospitals in Izmir, Turkey
Dry macular degeneration is a chronic disease which affects the eyes, causing blindness in the center of the field of vision. The disease is age-related and is caused by the deteriorating of the tissue on the inside of the back wall of the eyeball.
Another form of macular degeneration is wet macular degeneration. This is caused by the leaking of blood from blood cells grown under the retina in the back of the eye. Dry macular degeneration can affect your quality of life, causing blurred central vision or a blind spot in your central vision, rendering you unable to perform many tasks, such as reading, driving and recognizing faces.
Macular Degeneration Surgery to implant a Telescopic Lens in one eye
For selected people with advanced macular degeneration in both eyes, one option to improve vision may be surgery to implant a telescopic lens in one eye. The telescopic lens, which looks like a tiny plastic tube, is equipped with lenses that magnify your field of vision. The telescopic lens implant may improve both distance and close-up vision.
Procedures and clinics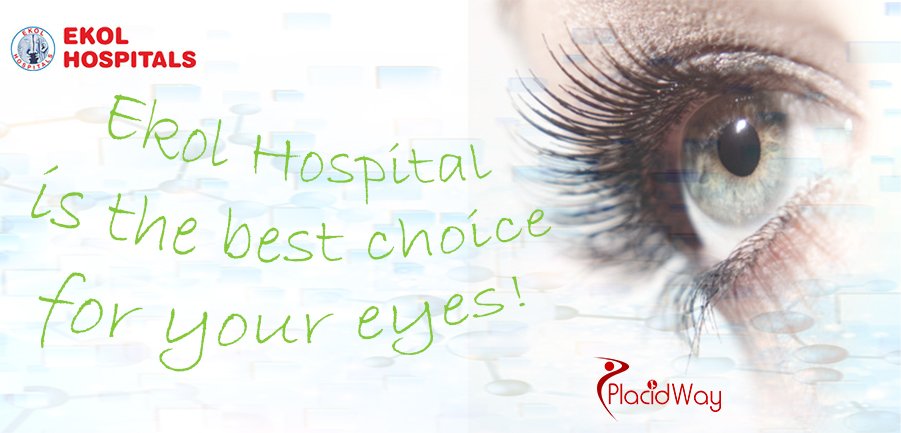 Ekol Hospitals, Izmir, Turkey
People suffering from blind spots in the center of their field of vision may be suffering from dry macular degeneration. The Ekol hospital in Turkey offers comprehensive treatments and surgical procedures in order to restore their 20-20 vision. Their highly qualified medical specialists strive to ensure highest standards of client satisfaction using top notch equipment. The Ekol hospital is one of the most sought after destination both for local and international healthcare tourists.
For more information about dry macular degeneration procedures in Turkey, do not hesitate to contact us!