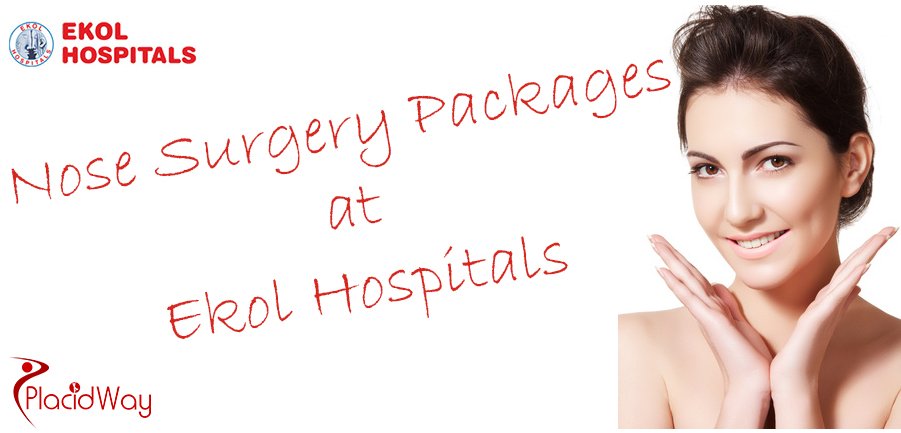 Nose Surgery at Ekol Hospital in Izmir, Turkey
Rhinoplasty is a surgical procedure used to repair or reshape the nose. The procedure is usually done through an incision made inside the nostrils, but the area where the incision is made differs depending on the patient's needs. After the incision is made, work to remodel the tip of the nose is made using in some cases a cartilage graft. The incision is then closed, and a splint is put over the nose in order to help it retain its new shape.
Rhinoplasty can be performed under local or general anesthesia, depending on the exact procedure and the patient's preference. It is performed in a surgeon's office, a hospital, or an outpatient surgery center. Complex procedures may require a short hospital stay. The procedure usually takes 1 to 2 hours. It may take longer.
With local anesthesia, the nose and the area around it is numbed. You will probably be lightly sedated, but awake during the surgery (relaxed and not feeling pain). General anesthesia allows you to sleep through the operation.
What are the benefits of nose surgery?
Rhinoplasty is one of the most common plastic surgery procedures. It can be used to:
Reduce or increase the size of the nose
Change the shape of the tip or the nasal bridge
Narrow the opening of the nostrils
Change the angle between the nose and the upper lip
Correct a birth defect or injury
Help relieve some breathing problems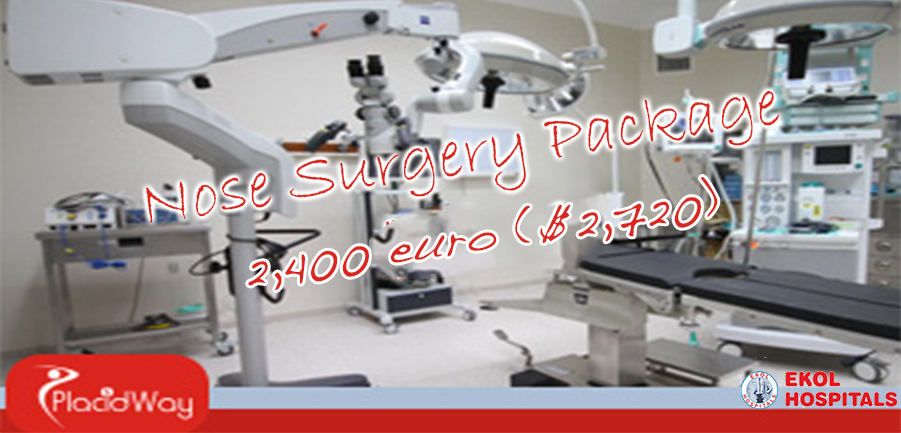 Package includes:
2 days hospitalization
Patients in need of nose surgery, either for functional or esthetic reasons can find help in the skilled hands of the highly qualified medical staff at the Ekol hospital in Izmir, Turkey. They are dedicated to offering their patient's the highest standards of client satisfaction in a safe environment, equipped with the latest technologies.
For more information about nose surgery procedures in Turkey, do not hesitate to contact us!