Best Full Face Lift Surgery in Mexico


Best Full Face Lift Surgery Package in Mexico

What is a Facelift?
A face-lift, also called rhytidectomy is considered part of the cosmetic surgeries procedures. It improves the evident aging signs in the areas related to the face neck. A facelift will help you improving aging signs such as the loss of muscle tone, along with reduce the physical appearance of fat deposits in the jaw or neck region. While a facelift offers many years of benefits, it can not stop the aging process.
A facelift is an alternative that incorporates most effective benefits for people who definitely are physically healthy, and individuals who have realistic objectives about the outcomes.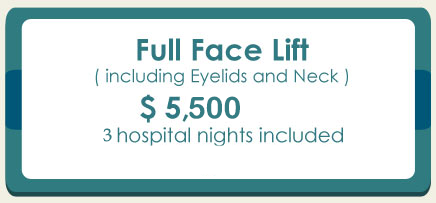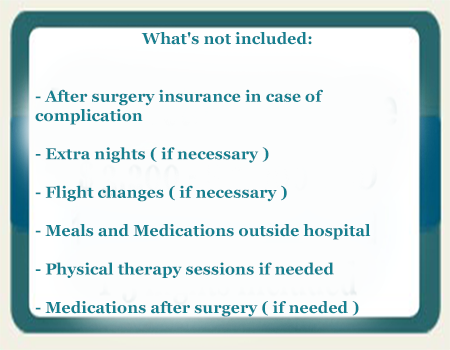 Why Choose Us?
Quality and Updated Services in all Our Areas.
We are the Most Complete Hospital in the Region.
We Provide the Care That You and Your Family Deserve.
We are a highly specialized hospital .
With best quality healthcare.
Medical Practitioners in all specialties & skilled staff.
All patients should know that they have the option of staying there 1st night upon arrival at there private hospital room at no extra cost, that way they can wake up and have surgery without having to wake up early at the hotel and being transported anywhere.


PlacidWay.com provides information and travel related services. We do not provide health care services. We provide information solely for informational purposes and do not endorse any particular health care provider or facility or any particular health care service or treatment. We are not affiliated with any health care provider or service and we are not responsible for any health care service. Please consult with your own domestic licensed health care provider before seeking the services of any health care provider you learn about via our site.