What is Alcohol Addiction?
Alcohol addiction is a challenging problem. Unfortunately, it takes time, health, money, relationships and much more before a person can really admit he/she has an alcohol addiction. Many people come to our clinic seeking cure for a chronic form of alcoholism. At this stage they usually except the truth about their condition, and realize the inevitability of a rapid degeneration of their mind and body unless a change is made.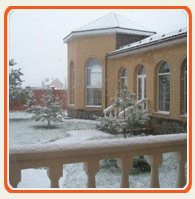 Together we make that change!
Our expertise and methodology together with our patients' motivation and full participation is all that is needed for a successful treatment. Alcohol addiction recovery is a multi-step process that requires motivation and compliance on the part of the patient. The process of recovery is not an easy process, and the sooner you turn for help the easier your recovery will be.
Vorobiev Narcology Rehab Clinics are the most advanced addiction treatment rehabilitation facilities in Russia and around the world. The groundbreaking methodology together with dedication and professionalism of the physicians and the medical staff make the clinic a definite pioneer and a leader in the field of addiction treatment.

Why to Choose Our Clinic?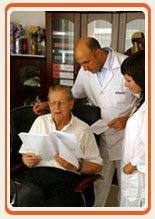 We go well beyond the traditional methods of treating addictions. Our unique and revolutionary methodology has returned majority of our patients back to a fulfilling life free of alcohol. We show a success rate that is higher than anywhere else in the world. We have a long history of using such methods as "The Code", "Antabuse" or "Silver Bullet" however, our methodology encompasses several more key procedures, collectively called "The Vorobiev Method", that make our treatment program by far the most effective program available today. We know that we are a part of something great and we strive to make our treatment program available to all!

Treatment Program Consists Of:

Diagnostics
Evaluation by psychiatrist, narcologist, internist, psychologist, and possibly some other specialists. Blood and urine tests. Health analyses of heart, liver and possibly other organs. Ultrasound exams, MRT, ECG if needed.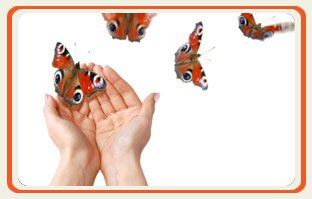 Detoxification
Quick, safe and painless Non-US detoxification, which completely cleanses the body of alcohol and eliminates any symptoms of physical crisis, providing comfortable abstinence.

Psycho-correction
A series of safe and painless procedures, such as "mental death" coding procedure, or central mediators transformation, that disrupts the maladaptive cognitive and behavioural patterns and reduces the asymmetry in processes between the left and right hemispheres. This part of treatment interrupts and completely eliminates the cravings for alcohol, while re-establishing a positive state of mind. Our patients call it "memory eraser", due to the profound overall effect of the treatment.

Psychotherapy
Individual and group psychotherapy. Motivational, cognitive-behavioural, transpersonal, existential modalities.

Non-Traditional Therapy
Relaxation program, massage, acupressure, acupuncture, binaural sound therapy.

Activities
Yoga, tennis, sightseeing tours provided.

Vaccination
Based on our advanced aversion therapy concept, this is a special aversive anti-alcohol procedure that results in the acquisition of long term disgust towards alcohol.

Blockade
A special pharmacological substance in the form of an implant blocks the receptors, thus, solidifying the overall effect of the treatment program

Outpatient treatment:
A one year continuing care program that helps the client and his/her family prepare for sustained recovery.

Duration:
Inpatient treatment program generally takes 10-14 days
Outpatient treatment program takes 1 year.

Cost:
All clients require an individual treatment plan, which is estimated based on the information the client provides prior to admission. Please contact us to find more about the cost of your individual treatment program.
New Prices & Great Discounts!!!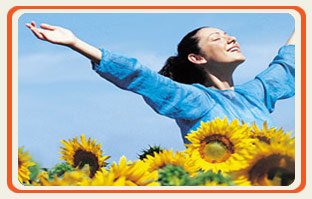 Average Price For Alcohol Addiction Treatment
Detox + implant + rehab, duration 21 Days for only US$ 10,000
Detox + implant, duration 10 Days for only US$ 5,000
Includes:
5 Meals a Day

Translation Services

Transfer To/From Airport

6 Month Implant Inclusive
The Clinic Provides:
Transportation to and from a clinic to any major city or airport within 200 miles.
Lodging at the clinic in spacious and comfortable suites
Meals provided 4 times a day (at certain locations 3 times a day)
Translation service
Satellite TV (at certain locations)
WiFi (at certain locations)
Laundry service
Pool, Jacuzzi, sauna (at certain locations)
Safe
*Duration of treatments are approximations and may vary depending upon individual patient's needs.