Affordable Oral, Dental and Maxillofacial Surgery In Istanbul, Turkey


Tanfer Clinic, led by the dental surgery expert Dr. Nihat Tanfer and his team.
Our clinic is located in Nisantasi, Istanbul, since 1985.
We specialize in Implants Treatment, Oral, Dental and Maxillofacial Surgery, Box Technique (Biogeneration), Dental Cosmetics, Teeth Whitening and Pediatric Dentistry.

Overview
Maxillofacial surgery is a dentistry specialization that focuses on surgical procedures involving the jaw, the mouth, and the neck. Often, dentists or orthodontist referrer patients to a maxillofacial surgeon for issues they traditional orthodontics or basic dental procedures cannot correct. Reconstructive surgery is a major part of training for a maxillofacial surgeon, literally allowing a surgeon to rebuild areas of the jaw, lower face and neck that have been damaged due to accident, disease, or blunt force trauma.

Benefits of Maxillofacial Surgery
A maxillofacial surgeon can do anything from pull an impacted wisdom tooth to correct misaligned jaws. Maxillofacial surgeons also provide treatment and procedures for individuals who have experienced facial or deformity due to blunt force trauma and accident injuries that may require but is not limited to dental implants to total jaw reconstruction. Maxillofacial surgeons also treat individuals diagnosed with cysts, tumors, or cancer of the mouth, jaw, or throat. Maxillofacial surgeons often perform facial cosmetic surgery procedures as well.

Common Types of Maxillofacial Surgery
A maxillofacial surgeon deals with a variety of issues in his or her practice. Some of the most common treatments and procedures performed by maxillofacial surgeons include but are not limited to:
Cleft palate or lips
Disfiguring deformities
Facial nerve damage
Cancers of the mouth, jaw, or neck
Jaw alignment correction procedures [mandible (lower jaw) or maxillary (upper jaw)
osteotomy] or removal of bone to correct alignment and structure of the jaw
Jaw implants
Bone grafting
Cosmetic surgery
Procedures and approaches to different types of maxillofacial surgery are involved, depending on condition, age and overall goals and functional needs of the patient. Maxillofacial surgery addresses both soft and hard tissue injuries or damage in the jaw caused by congenital birth defects, trauma, or disease processes that may cause
misalignment or disfigurement.

Choosing a Maxillofacial Surgeon
A maxillofacial surgeon is one who has trained in a variety of oral dentistry, cosmetic surgical and maxillofacial procedures. Ensure that any physician who engages in such procedures belongs to a society or association of maxillofacial plastic surgery in his or her country of origin. Facilities should be certified and accredited by domestic or international accreditation organizations as well.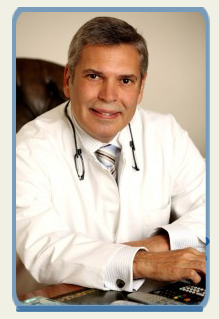 Dr. Nihat Tanfer, graduated from Marmara University Faculty of Dentistry in 1974. Entering upon a career as a doctoral student is tooth, jaw diseases and surgery in 1975, he completed his studies as Dr. Med. Dent. with a high level in 1981.
He founded plastic oral surgery center in 1981.
He worked in implantation professorship with Prof. Tramonte in Milano between the years of 1985-90. Dr. Nihat Tanfer, founding dental policlinic of International Hospital in 1989.
He had worked as the head of dentistry department of the hospital for 5 years.

Dr. Nihat Tanfer was selected as honorary member by the Accademia Italiana Degli Implianti(A.I.D.I) for his overachievements in the field of implantation.
Dr. Nihat Tanfer is an expert in dental and maxillofacial surgery and also among the doctors of implementing the first implant operation as well as lately box technic operation in Turkey.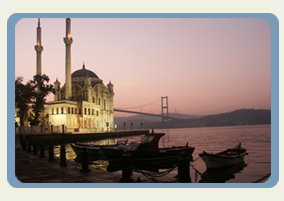 Turkey, which does the honors of millions of tourists every year, has began to be the reason of preference in also tourism area recently thanks to technologically equipped health care organizations and medical operations done with worldwide known doctors. The main reasons of this development are the doctors' success in their field, Turkey's healthcare organizations settling that development technologically and treatment costs being desirable at the rate of 1/4 compared to equivalent countries. When these advantages taken into consideration our clinic presents opportunities to its patient coming from abroad both the chance of vacationing in Istanbul with its unique historic fabrics and being treated.