Welcome to Top Assuta
Assuta Hospital was founded in 1935 and it is the largest private healthcare provider network in Israel. The group has eleven clinics and hospitals across the country. The main facility is Top Assuta which has more than 1,500 world class specialists and performs more than 2,000 medical procedures per year.
The medical center offers diagnostics and treatment in oncology, neurology, infertility, gynecology, cardiology and orthopedics. The JCI-accredited 350-bed facility treats more than 8,000 outpatients per year. Assuta received the JCI accreditation in 2011 and it was reaccredited in 2014.
International patients coming here are mostly from Russia, but also from North America and the EU. The medical staff speaks English fluently and translators are available for other languages. The hospital enjoys direct billing arrangements with renowned insurance companies such as AXA, Allianz, BUPA, Seven Corners, Vanbreda and others.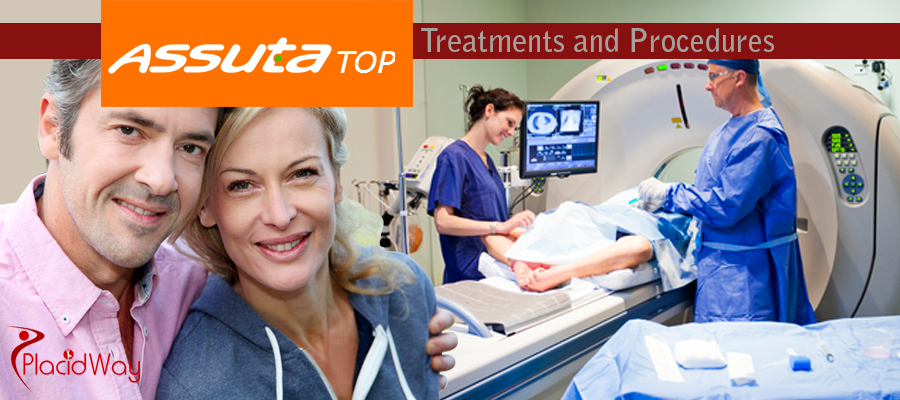 Medical procedures
Oncology
The team of Top Assuda's Oncology Center consists of Israel's leading oncologists, offering accurate diagnostics and advanced procedures for all types of cancer. The success of the treatment depends of the stage of the disease. Patients diagnosed with Stage 1 caner can have a 90% recovery rate. The specialists use the latest technologies for the best diagnosis, including biopsies with same day or on-the-spot results.
Neurosurgery
Leading neurosurgeons use the world's most advanced technologies to diagnose and treat a number of neurological problems. The Computerized Imaging Navigator offers fast and safe access to the affected area ensuring minimum damage to the surrounding tissue. Craniotomy is used to treat neurological problems such as brain lesions, brain tumors, intracranial infection, brain injuries or severe epilepsy.
Cardiology
The Assuta Heart Institute provides complex cardiology consultations, diagnostics, treatments and rehabilitation. Among the most successful procedures performed it can be mentioned the valve replacement procedure, bypass surgery, aortic replacement surgery and catheterization.
Orthopedics
The department of Orthopedic Oncology offers diagnostic and treatment services for the treatment of bone cancer and the center's orthopedic surgeons provide surgical procedures for knee ligament repair and other high-level orthopedic surgeries.
IVF
IVF is one of the most effective forms of ART in Israel and patients coming here are treated by professional specialists offering comprehensive services tailored to their needs. More than 8,000 children have been conceived since the Top Assuta IVF Department has been opened.
Gynecology
The hospital's Gynecology department is fitted with the latest equipment and technology, offering a range of advanced services such as diagnostics, endoscopic surgery, three-dimensional ultrasound, laparoscopic surgery, family planning services, in-vitro fertilization, high-risk pregnancy services and gynecological oncology among others.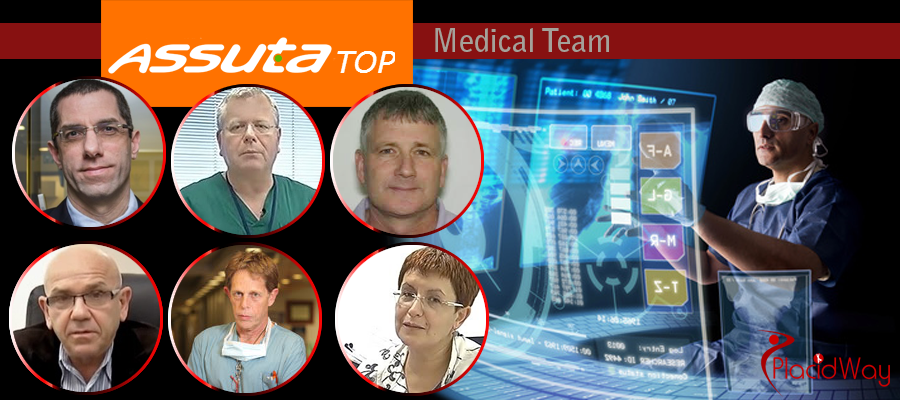 Medical team
Professor Gideon Bachar
World class ENT surgeon
Among the pioneers of US-scalpel, cryo-ablation, US-ablation, and other state-of-the-art technologies in Israel
Professor Zvi Ram
One of the world's top neurosurgeons and specialist in functional neurosurgery, brain tumor excision, complex brain surgery, spinal marrow and hypophysis
Doctor Svetlana Zalmanov
The leading Israeli and internationally recognized Radiology expert
Professor Igal Mirovsky
One of the Israel's most esteemed spinal surgery specialist, head of international spine deformation clinical research.
Doctor Shai Elizur
The leading IVF specialist
World class expert in Reproductive Medicine & Surgery: PCOS, endometriosis, male factor infertility, embryo cryopreservation.
Doctor Jacob Cohen
Esteemed and sought-after gynecology and uro-gynecology specialist, world class expert, brilliant gynecologic surgeon.
Testimonial
Not only was my life saved, but I was given the gift of motherhood! In my country I was diagnosed with cervical cancer and advised to undergo a hysterectomy. I had no children and decided to come to Israel. In surgery, Professor David Shnaider not only saved my uterus, but made it possible to carry and deliver my child. I can't thank him enough! Thank you for your great organization of the treatment!
Patient, Romania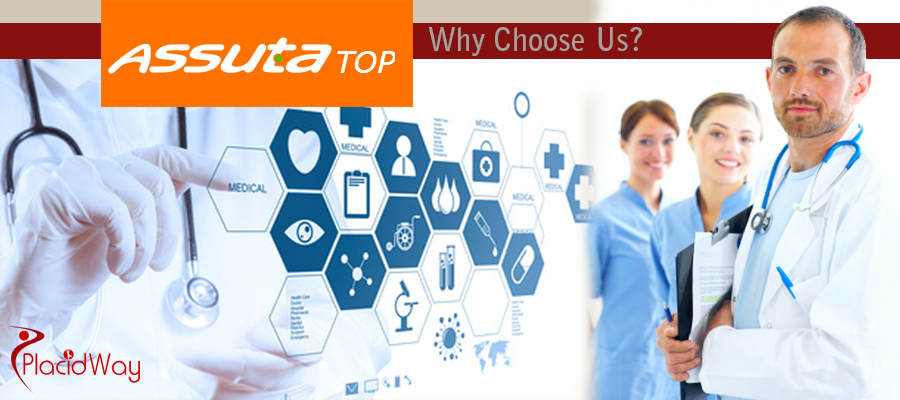 Why choose Top Assuta?
More than 400 medical specialists
Exclusive hospital standards
Innovative medical procedures
Affordable prices
First class recovery services
A personal case manager to assist each patient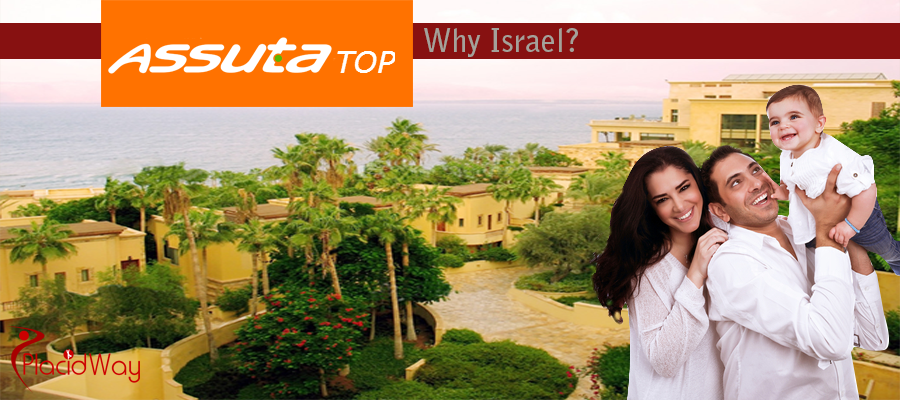 Why Israel?
Israel is among the top medical tourism destinations in the world. The country ranks among the top choices for its world-class hospitals and clinics, affordable prices and internationally-trained and experienced medical staff. Israel provides advanced medical tourism services that can be compared to the ones offered by developed nations such as the US or Western Europe but at a much lower cost.
If you want to find out more about the treatments and procedure offered by Top Assuta, please contact us!