Being good-looking is a necessity rather than luxury

Welcome to Chennai Plastic Surgery Center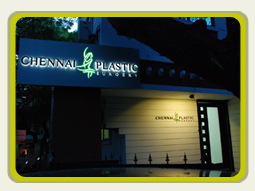 Being beautiful boosts self confidence. It's a lovely feeling when people give you a second look and smile admiringly acknowledging your beauty.
When job interviews are conducted, the attractive person always has an edge. However marginal it may be, beauty does create an impression. Statistics show that when two people with similar qualifications apply for a job, the job goes to the better looking person. It is a fact of life. Chennai Plastic Surgery provides a solution for it.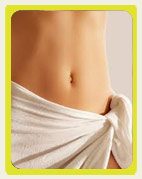 Today, aesthetic surgery, especially liposuction have come a long way. Cosmetic surgery procedures are relatively painless, especially when done by Chennai Plastic Surgery team.
Chennai Plastic Surgery aims at providing cosmetic surgery support in Chennai at affordable costs ensuring a patient friendly atmosphere and high standards of service.
Remember, your secrets remain sealed within Chennai Plastic Surgery.

Our Services
Surgical Procedures

HAIR

FACE

Rhinoplasty (nose correction)
Face Lift
Neck Lift
Forehead Lift
Eyebrow Lift
Blepharoplasty (eyelid surgery)
Ear Lobe Surgery
Dimple Creation
Fillers
Lip Reduction
Lip Enhancement (Lip Enlargement)
Chin Augmentation (Chin Enhancement)
Cheek Augmentation (Cheek Enhancement)

BODY CONTOURING

Gynaecomastia Reduction (Male Breast Correction)
Liposuction (Liposculpture)
Abdominoplasty (Tummy Tuck Surgery)
Six-Pack Surgery
Breast Augmentation (Breast Enlargement)
Breast Reduction and Breast Lift
Thigh Lift and Arm Lift
Calf Reduction
Ankle Fat Fill
Scar Revision
Non-Surgical Procedures

HAIR

Hair Fall Management
Hair Care Therapies
Dandruff Therapy
Hirsutism Management (excessive hair)

FACE

Exclusive Acne and Acne Scar Management
Botox Injections
Filler Injections
Derma Roller (micro-needling for rejuvenation)
Skin Lightening Treatment (glow program)
Laser Hair Removal

BODY

Corporate Makeover
Wedding Makeover
Mummy Makeover
Scar Management
Laser Hair Removal
Body Peel and Glow Treatment
Diet Consultation
Make-up Consultation
Massage Treatment
Workout Regime Consultation













Why Choose Us?
"At Chennai Plastic Surgery, we leave nothing to chance. Our special Very Important International Patient on-site service takes you from the door of your plane on landing, speeds you through immigration and customs, handles your luggage and brings you to the hotel we choose for you that is near your hospital. All medical-related transportation is arranged so you are on time for all your appointments. Getting lost in the maze of Chennai roads is out of the question. And you will never have to wait."

Why India?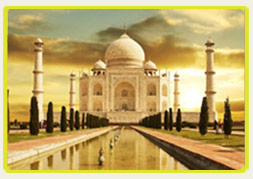 Without a doubt, India has become the medical tourism capital of the modern world.
Offering the latest technological advances, experienced and expert physicians and surgeons and the very best in patient care, India has secured her place in the world as a premier medical travel destination.
Specializing in orthopedic, cardiac, transplant and plastic and cosmetic surgical procedures, India is also a leader in nuclear medicine, neurosurgery and cancer procedures. American medical travelers flock to India for such treatments because of the enormous savings to be had - nearly a tenth of the cost of procedures and surgeries in the U.S. It's no wonder that medical tourism in India is increasing at a rate of about 30% a year.