Institute for Reproductive Medicine


Today the Institute for Reproductive Medicine (IRM) is an international medical center, which has the highest level of accreditation by the Ministry of Health of Ukraine.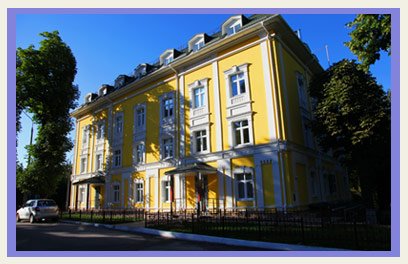 IRM
has up to date medical equipment which ensures that the Institute achieves high results in reproductive medicine: Up to date ultrasound machines with color dopplerography - Nemio 30 (Toshiba, Japan) and Hawks 2102 (B-K Medical, Denmark), which allow for detailed diagnostics.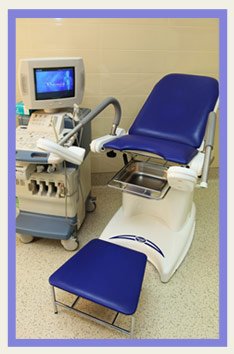 Embryological laboratory, equipped with state-of-the-art technology. Equipment manufactured by К-System (Denmark), Jouan (France), Cryologic (Australia), Vitrolife (Sweden) etc.
Onsite certified pharmacy that is administered by IRM-qualified staff. IRM collaborates with pharmaceutical leaders from USA, Germany, Switzerland, and France ensuring affordable prices for infertility treatment medications.
Specialists of IRM have been trained at the best world centers for reproductive medicine. IRM closely collaborates with leading European fertility clinics.
The dedicated team of fertility experts with 20-year experience in assisted reproduction adheres to the following principles:
Highest standards of customer care
Technology-driven care
Precise, accurate diagnosis
Privacy policy – an indispensable condition of the work
Maximum assistance to foreign patients
Doctor provide free confidential counselling before, during and after treatment
Personalised medical approach
Time-efficiency at each stage of the treatment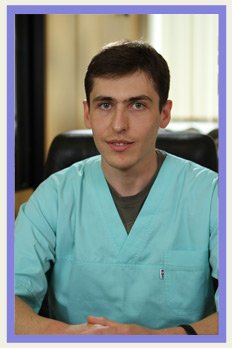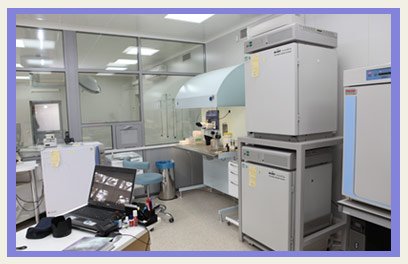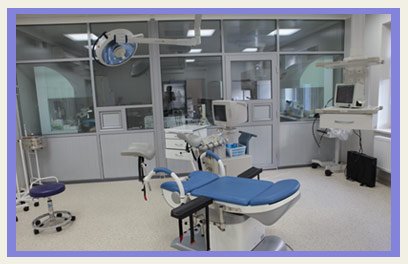 Initial visit: consultation, comprehensive gynecological examination, sperm analysis, treatment algorithm work out + consultation
In vitro fertilization programme – IVF
IVF + ICSI (IMSI, PICSI – use of preselected quality sperm)
IVF + ICSI + Microsurgical sperm extraction (TESA, TESE, MESA, PESA)
Egg donation (fast donor matching, donor database)
Cryo Technologies: cryopreservation and storage of reproductive cells and embryos
Transfer of frozen-thawed embryos in a non-stimulated cycle (reduced health and financial burden, high success rate)
Selective transfer of 1-2 quality embryos
Intrauterine insemination (with husband or donor sperm)
Controlled conception
Minimally invasive endoscopic surgery (laparoscopy, hysteroscopy, fertiloscopy)
Wide range of gynecological and andrological operations
Treatment of urinary incontinence in women (operations with application of a free synthetic loop - TVT, TVT-O)
Treatment of urolithiasis (laser lithotripsy)
Consultation of specialists: gynecologist-endocrinologist, breast specialist, oncosurgeon, cervix pathology specialist, obstetritian-gynecologist, urologist-andrologist
Prenatal Diagnosis and Pregnancy Care (2D-4D ultrasonography, biochemical screening, prenatal painting, monitoring of the health of a pregnant)


Initial visit (consultation, comprehensive gynecological examination, sperm analysis, treatment algorithm work out + consultation)
IVF
IVF + ICSI (IMSI, PICSI – use of preselected quality sperm)
Cryotransfer (transfer of frozen-thawed embryo/s in a non-stimulated cycle)
Egg donation
Cryopreservation and storage of embryos
Donor sperm
Cryopreservation and storage of sperm
Insemination with husband sperm
Assisted laser hatching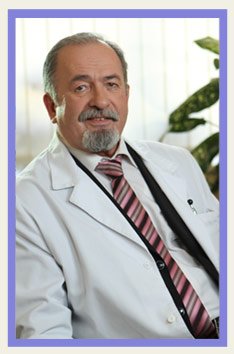 Due to the professional expertise of
Professor F.V. Dakhno
and his colleagues, the following significant achievements in reproductive medicine in Ukraine have been accomplished:
1984 - First fertilization of woman's egg (in vitro) in Ukraine.
1991 - The first successful in vitro fertilization programme in Ukraine performed by Fedir V. Dakhno (founder of IRM) – birth of the first IVF child in Ukraine.
IRM – the first IVF clinic in Kiev.
1992 - First infertility treatment center established in Kiev. This center was established by Doctor F.V. Dakhno, and named "Laboratory Dakhno Ltd."
1993 - First baby in Ukraine delivered as a result of direct intraperitoneal insemination.
1994 - First clinic of assisted reproductive technologies in Kiev established by Dr. Dahkno as an expansion of the achievements made at "Laboratory Dakhno, Ltd." This facility is named the Institute for Reproductive Medicine" (IRM).
1995 - Delivery of first baby in Ukraine of woman with removed ovaries, using donor eggs.
1997 - The first ICSI in Ukraine – birth of a child
2003 - Cryotransfer – birth of a child.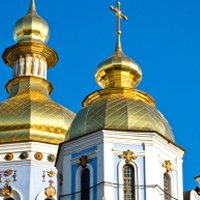 It is a fairly new phenomenon. These days, people go for exotic vacation destinations not only to relax, but also to enjoy cheap but professional medical procedures like plastic surgery. Ukraine is not very different from other great European countries as far as medical standards are concerned, so you need not worry about putting your health at risk by undergoing medical treatment in Ukraine. However, the economics of the country allow more competitive prices than those of many other developed countries. Finally, it is a great vacation spot with lots of fun activities, historical locations and relaxation destinations to enjoy.

Go to the Opera in Lviv
Explore the catacombs in Sevastopol
Test the wine at Yalta
Snowboard the Carpathian Mountains
Ski at the Bukovel resort
Tour the nuclear disaster site at Chernobyl
Celebrate with the locals during Kyiv Days
Swim the Dnieper River
Celebrate the Orthodox Epiphany with the locals at Kyiv
Explore a Submarine base at Sevastopol