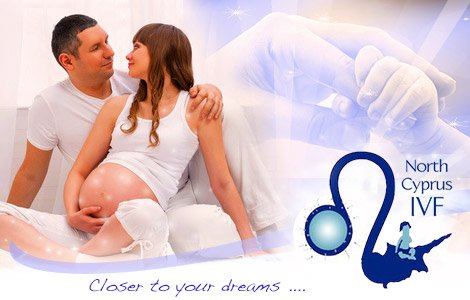 Nicosia, Cyprus
North Cyprus IVF Center was founded in 1998 and quickly became one of the leading fertility clinics in Cyprus. It is worth mentioning that we are the first IVF Clinic to be opened in Northern Cyprus and a pioneer in fertility treatments and procedures on the island. We are the only fertility clinic in North Cyprus with its own genetics laboratory for genetic testing and screening.
North Cyprus IVF takes pride in being the first clinic to introduce sperm and egg donation programs, and also the gender selection option for family balancing. We have brought the cutting edge MicroSort technology in Cyprus in 2011, allowing our medical team to perform the highest precision sperm sorting for gender selection treatments. It is worth mentioning that this treatment is only available in one other country: Mexico.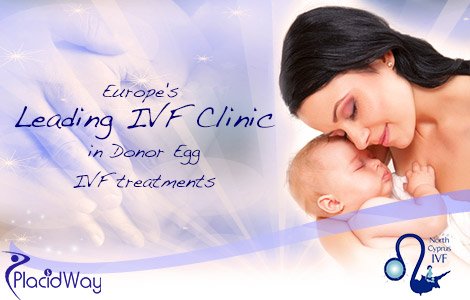 We offer our patients everything they need for a successful medical experience:
comprehensive information about infertility causes

accurate information on diagnosis of infertility

available effective treatments and procedures

alternative solutions for various infertility problems.
North Cyprus IVF offers the latest technological available infertility treatments at affordable prices. As a recognition for our safe and successful infertility treatments and the thousands of couples we have been helping, we have been named "Europe's leading IVF Clinic in Donor Egg IVF treatments".
North Cyprus IVF is the first ISO 9000 qualified clinic in Northern Cyprus and a leader in fertility treatments in this region. We have various partnerships with renowned scientists, hospitals, clinics and agencies from all over the world, to provide our patients the latest, safest and the most successful treatments available.
Treatments at North Cyprus IVF



Gender
Selection

US-Based
Surrogacy
Program

Gay Surrogacy
Program

IUI

IVF + ICSI

Mini IVF

Cytoplasmic Transfer

Egg/Sperm Donor IVF

Tandem IVF

Egg and Sperm
Donation

Pre-Implantation
Genetic Screening
(PGS/PGD)

Surgical Sperm
Retrieval
(TESA/PESA)
Success Rates of North Cyprus IVF Treatments
The success rate for infertility treatments depends on a variety of factors from initial control and testing, to the medication prescribed, the procedure chosen, the experience of the medical team and the equipment used.
They all have their role in the entire process and we proudly announce that North Cyprus IVF has managed to understand and control these variables. That is why the clinic's success rates are higher that the world averages and that is why we have been named the "best fertility clinic in Cyprus" for three consecutive years.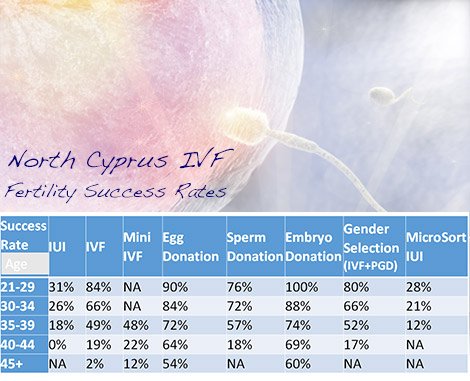 What makes North Cyprus IVF different?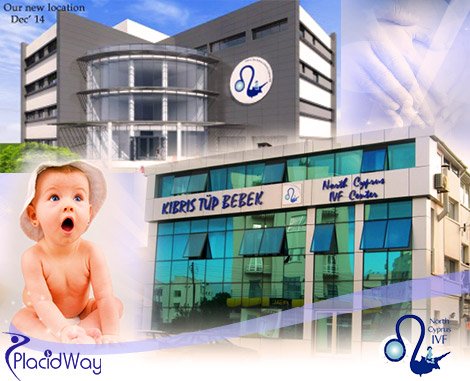 More than 15 years of experience in fertility treatments

The first IVF clinic in Northern Cyprus

The clinic has its own research centre, research team and genetics laboratory

Cyprus IVF only uses pregnancy proven fertile and healthy egg donors

Dr. Savas Ozyigit is a pioneer in the field of infertility

The clinic offers high-success rate treatments and procedures

The ICSI procedure is free of charge and comes as a standard procedure with the IVF treatment

Cyprus IVF provides fertility procedures available only in few countries

Each patient will have his/her custom-developed fertility program according to his/her specific needs