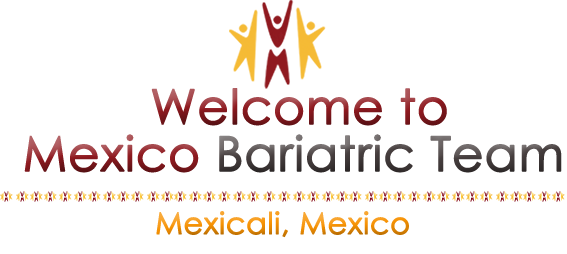 Mexico Bariatric Team is one of the best obesity surgery centers in the country, located in northern Mexico, in Mexicali. It's been many years since the clinic has been offering affordable yet high quality bariatric procedures to Americans, Canadians, local patients, but also people from all over the world.
Our Hospital has been certified by the Joint Commission in USA, one of the most important accreditations a Health Care provider can accomplish around the world.
The center is led by Dr. Arellano, a renowned bariatric surgeon who has performed over 3000 surgeries. Among the specialty procedures performed are: Gastric Sleeve, Gastric Bypass, Lap Band, Gastric Balloon, Ileal Transposition, Duodenal Switch and Revision Surgery. As a leader in the field of laparoscopic bariatric surgery, Dr. Arellano has thought his team how to perform successful obesity surgeries, in his turn being trained by the best surgeons in the world.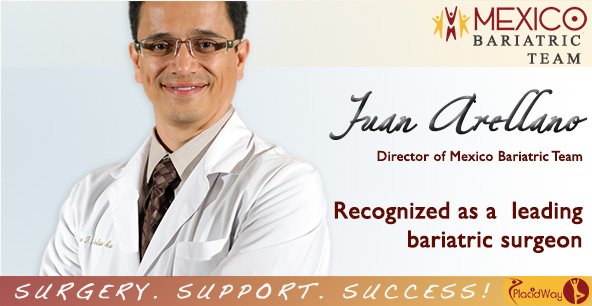 With a career of more than 15 years, Dr. Arellano is Board Certified in General Surgery and the Vice President of the Mexican College for the Surgery of Obesity and Metabolic Diseases. Furthermore, Dr. Juan Arellano is the only Board Certified BARIATRC surgeon in Mexicali and is the most experienced surgeon in the city.

Treatments & Procedures at Mexico Bariatric Team

All patients feel at home when comming to Mexico Bariatric Team. Every time one patient visits us, Mexico Bariatric Team carefully evaluate his/her general health and emotional state to determine the patients' readiness for such a procedure.
Bariatric surgeries are the solution for patients with BMI over 35, who have been trying to lose weight though other methods but with no success. Bariatric surgery is not only the solution for weight loss, but has many other advantages, such as improving mental health or the conditions caused by excess weight: diabetes, hypertension, arthritis, depression, sleep apnea, high cholesterol, liver and cardiovascular diseases among others.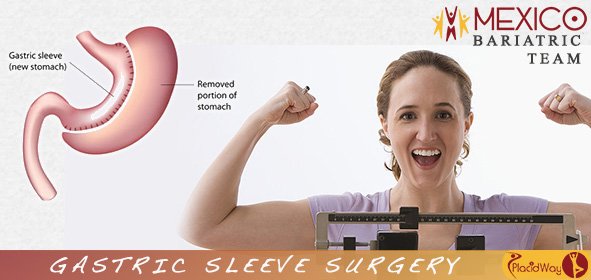 Gastric Sleeve
Also known as Sleeve Gastrectomy, this procedure helps patients lose weight by removing a portion of their stomach, more exactly the one which is responsible for stimulating hunger. The procedure is the best option for patients with BMI over 30. With 60-85% of the stomach removed, patients will eat less and the weight loss expectations are between 60-90% in the first 1-2 years after the procedure.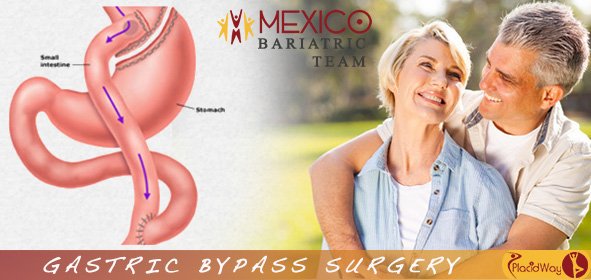 Gastric Bypass
Also known as Roux-en-Y, the procedure is the most popular bariatric surgery and the only one with proven effective long term weight loss. The amount of food intake is restricted as the stomach is divided into two sections separated by staples. A small pouch is created where the food enters, and a larger one which is closed and bypassed. The small intestine will also be divided and re-routed to the small pouch.
The procedure is an option for patients with BMI over 35, who will lose around 10-20 pounds per month in the first year after the procedure.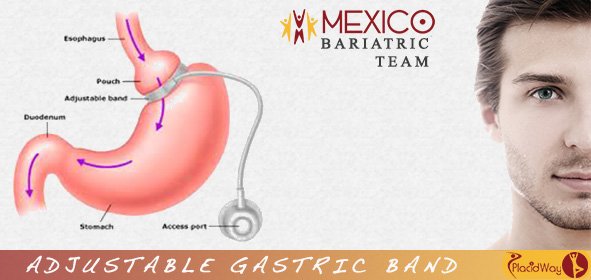 Adjustable Gastric Band
Also known as Lap Band, the procedure is the least invasive among all as it does not permanently alter the size of the stomach. A adjustable band will be placed around the upper part of the stomach limiting the quantity of food intake. After the surgery patients will lose between 30% and 65% of the excess weight.

Gastric Plication
Also known as Gastric Imbrication, the procedure is minimally invasive, reversible, tailored to each patient's specific needs. Using stitches, the greater curve of the stomach is folded reducing the stomach's size by almost 70% and therefore the food intake.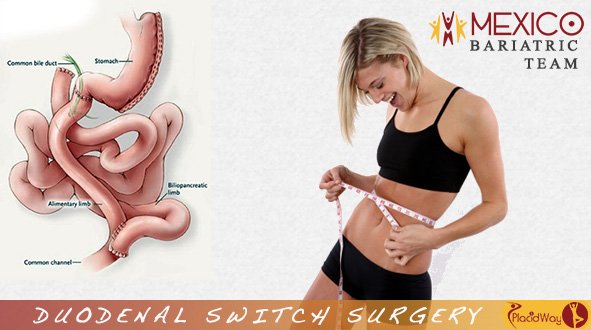 Duodenal Switch
The procedure is a metabolically active surgery, as it restricts both the amount of food intake and the number of calories absorbed by the body. The duodenal switch procedure leads to the greatest weight loss among all bariatric procedures, and is the most efficient in improving conditions such as diabetes, hypertension, high cholesterol.

Revision Surgeries & Metabolic Surgeries
are uniquely performed in Mexico ONLY by
Dr. Arellano and his skilled bariatric team!

Revision Bariatric Surgery
Adjustable gastric band revision surgery - Performed on patients who have had a previous stomach stapling, gastroplasty procedure, or Roux-en-Y gastric bypass surgery but have regained weight.

Roux-en-Y gastric bypass revision technique – performed on patients who have not been successful in meeting their weight loss goals after stomach stapling, gastroplasty, vertical gastric banding, or laparoscopic-adjustable gastric banding.

Sleeve gastrectomy revision surgery - removes a larger portion of the stomach when the previous gastrectomy has failed in producing the desired result in weight loss.

Endoscopic revision - an endoscopic revision is a minimally invasive procedure, used to tighten a stretched gastric pouch using internal sutures or fasteners. It may be used in patients who have had prior Roux-en-Y gastric bypass surgery and have a stretched stomach pouch.
Doctors & Medical Staff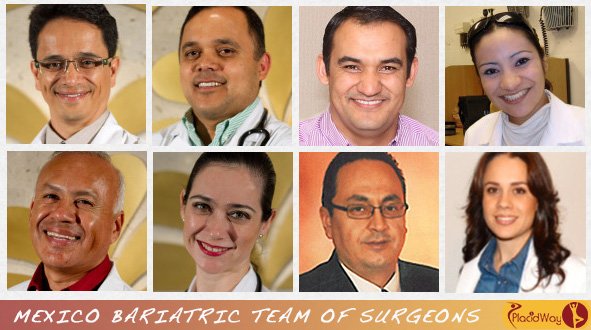 Dr. Juan Arellano - Bariatric Surgery
Dr. Javier Zatarain - Intensivist
Dr. Hector Gallego - Internal Medicine
Dr. Alma Reyes - Diabetes and Nutrition Specialist
Dr. Jose Hernandez - Anesthesiology
Dr. Michele Dewar - Family Physician
Carlos Alberto Meza Miranda - Clinical Psychology
Carmen Ibeth Ochoa - Nutritionist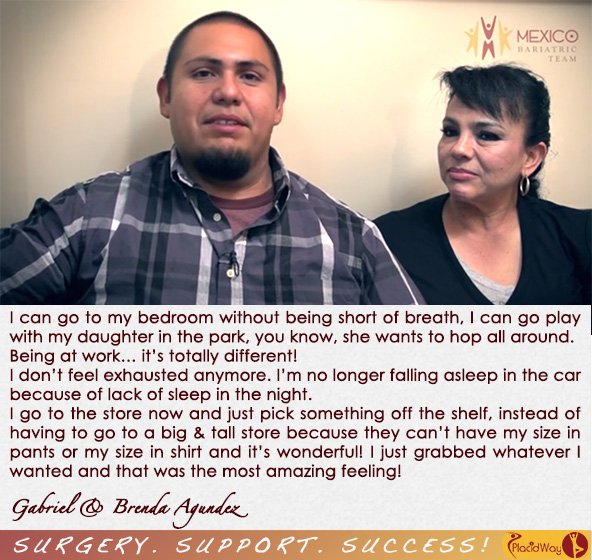 At Mexico Bariatric Team patients not only benefit from affordable, high quality bariatric procedures, but also from our continuous support in starting a new life, a healthier and happier one.

Feel free to contact us by clicking below, and we will help you with all the information you need about bariatric surgery and the advantages and disadvantages of each procedure.