The Coxa Hospital for Joint Replacement is the largest hospital in Scandinavia and Finland specializing in joint replacement surgery. The hospital has a team of 190 highly trained experts in their field, all placing patient safety on the first place and committed to providing the best health care services. The experienced orthopedic surgeons here perform all types of joint replacement procedures with a 98% patient satisfaction.
Coxa is situated in the city of Tampere, as part of Tampere University Hospital campus, one of the largest and most modern in Finland. It is located 160 km north of Helsinki, about 90 minutes travel time away via train or about 20 minutes from Tampere airport.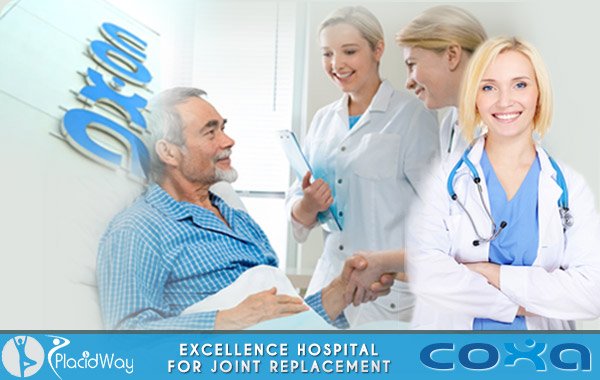 Coxa Joint Replacement Hospital in Finland opened its doors in 2002 and has quickly become one of the leading centers of excellence in joint replacement surgery in Europe. So far the medical team has performed over 32 000 successful joint surgeries.
In 2005 the hospital managed to achieve the ISO 9001 certification, thanks to its professionalism and high training. Currently, Coxa Hospital has 7 operating rooms, 2 inpatient wards, 26 beds and a recovery room with 10 beds.
The medical team offers the latest joint replacement options, all aimed at improving the lives of Osteoarthritis patients or those in need of a prosthetic joint. More than 3,000 procedures are performed annually and for each patient an individual plan is drawn up.
Coxa's number one goal is to offer patients the best care and to reinstate them to active everyday life as quickly as possible. The provision of individually tailored, proven treatment of superior quality gives our patients the opportunity to rediscover the joy of movement.

Scientific Research
"The top-level research carried out in Coxa gives us access to the latest research findings and allows us to share it with the global scientific community."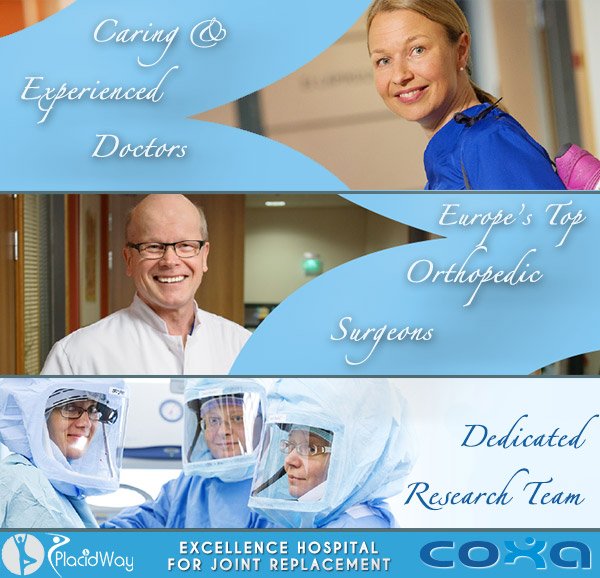 One of the main focus areas at Coxa Joint Replacement Hospital in Finland is scientific research. Over the years the excellence hospital has lead research of the highest international caliber, learning not only about their own areas of expertise, but also how to apply safe, state-of-the-art methods. Being the largest hospital among the Nordic countries specializing only on joint replacement surgery, Coxa has also become aware of its importance as a producer of new scientific knowledge on a global scale.
The reputation of a Coxa's excellence has also brought more responsibility to the hospital. To an increasing degree, the most difficult joint replacement operations in Finland are performed centrally at Coxa. The hospital is also Finland's leader in joint replacement revision surgeries, which require special expertise and sufficient experience from surgeons.
Coxa's special competence areas include also the treatment of patients with various tumours and infections. From the international viewpoint, Coxa is one of the leading hospitals in its field in terms of patient safety, as witnessed by the number of possible complications. 99% of patients who have ever visited COXA would recommend the hospital to their friends and loved ones.

Coxa Facilities & Services
Joint replacement procedures:

Hospital Facilities:

outpatient clinic

physiotherapy

preoperation ward

inpatient ward

recovery room

7 operating rooms

instrument room
Doctors of COXA have lectured from their experiences in Harvard University and Harvard professors have written about Coxa's operational excellence in their studies. Even Fortune magazine has mentioned the hospital favourably. Coxa's doctors have published internationally 100 scientific publications during the past 10 years.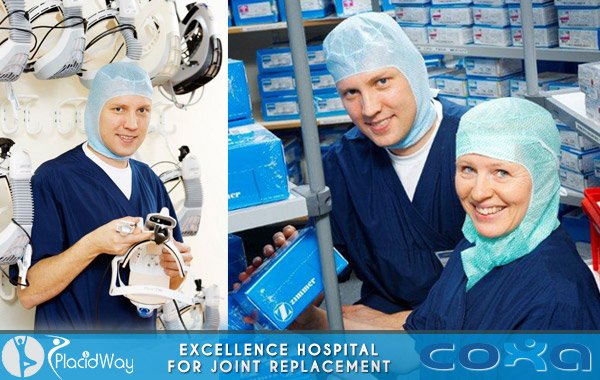 Services provided by Coxa
outpatient clinic

physiotherapy services

doctor's appointments

inpatient ward

seven operating rooms
Patient hotel
In the vicinity of COXA, about 300 meters away is also a patient hotel, where the patients and their relatives can comfortably stay.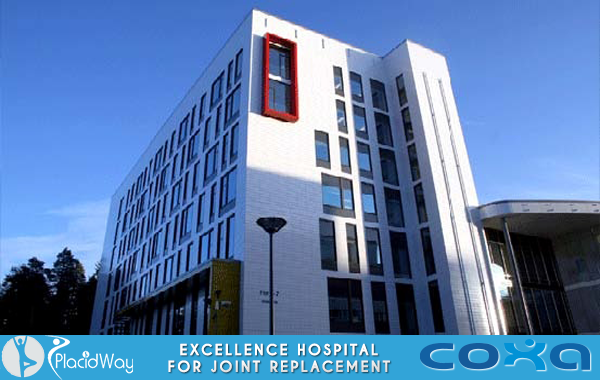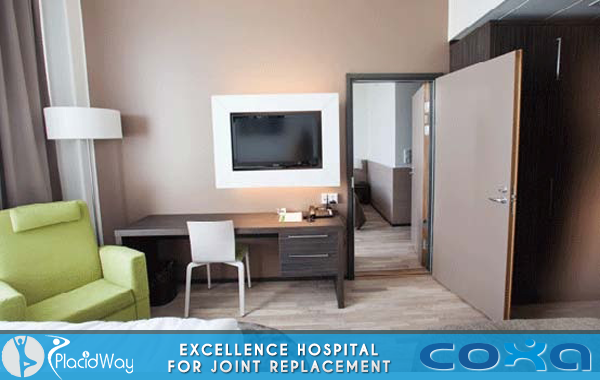 Why Choose COXA Joint Replacement Hospital in Finland?
Excellence in the field of joint replacement surgery

Its goal is to offer the highest standards of quality care and professional medical staff

The hospital relies on the latest scientific knowledge available

Coxa Hospital has a strong research and development output

Each patient has his/her own operation plan developed

Patients will receive expert, effective help for their joint problems even after the surgery

COXA is also heavily involved in the forefront of medical scientific development and is co-operating with leading academic institutions in Finland and abroad, like Tampere University and Imperial College of London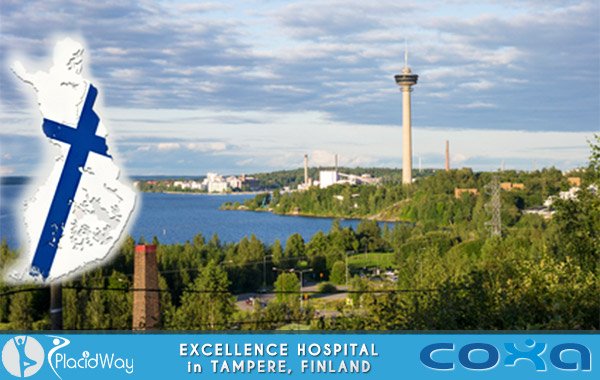 Take the first step to recover your mobility!
Contact us by clicking the button below!