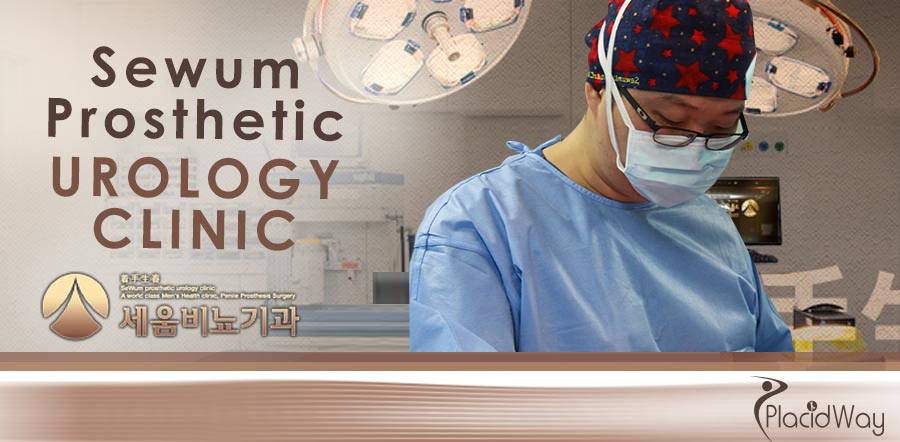 Welcome to Sewum Prosthetic Urology Center of Excellence
Sewum Prosthetic Urology Center of Excellence founded by the renowned urology surgeon Dr. Sung Hun, is located right at the center of Gangnam, also known as the Beverly Hills of Seoul, South Korea. The facility is composed of out-patient office, 2 OR rooms, sterilizing room and several recovery rooms.
Our out-patient office excels with its luxury interior, equipped with high-end diagnostic devices like 3D doppler Ultra sono, Bio-thesiometer and Urodynamic devices. It also offers individual waiting room to protect patient's privacy.
We have 2 separate OR rooms. The main room is exclusively for urology prosthetic surgery. For its sterilization, we apply 24 hrs UV ray. We have full spectrum of urologic prosthetic devices even better than tertiary referral centers. Actually, many penile prosthesis patients who are declined surgery by other centers because of their complexity come to our institute to be treated. We have almost every single instrument for penile prosthesis to prepare so called "in a case" situation.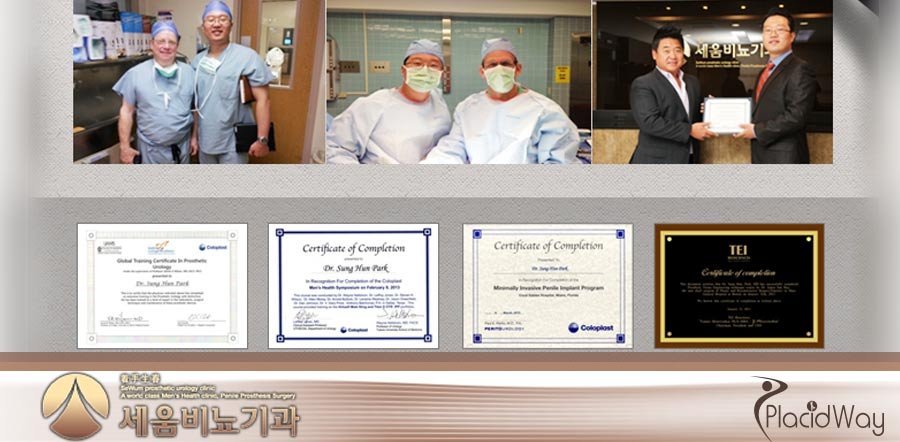 Our second room is urologic endoscopic surgery room and it also has its full spectrum of devices. Our OR's compatibility has been inspected and approved by legendary prosthetic urologists Dr. Steven K. Wilson and Dr. Allen F. Morey. Also it's regularly inspected by tertiary referral hospital veteran nurse to check its system.
Our sterilizing room has full-spectrum of sterilizing machine. So we never borrow our device from the distributor nor need it from the others. It is well preserved from contamination. Our comfy recovery rooms are quiet and perfect for post-operative recovery.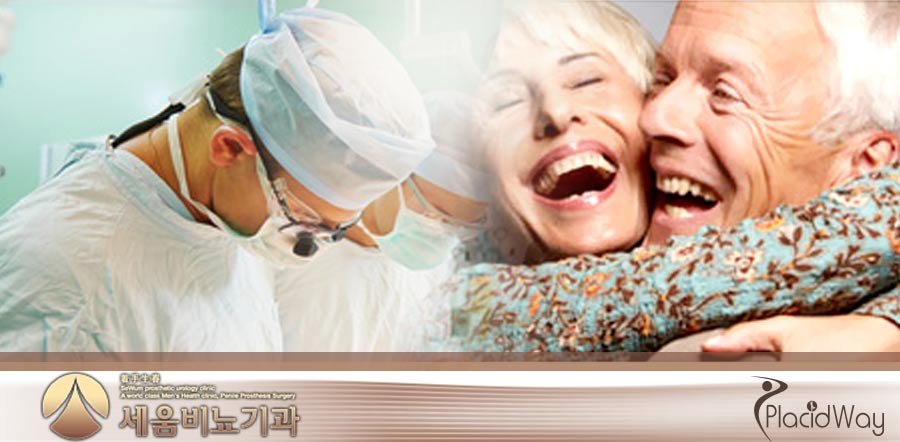 Starting January, 2015, the Sewum Prosthetic Urology Center of Excellence will be designated as an "Institute for Urologic Excellence". Also the clinic is designated as an Asian physician prosthetic urology training center for Coloplast coming June, 2015.
The clinic also provides full concierge service including lodging, all-round transportation with clinic's brand new Porsche Cayenne and personal care.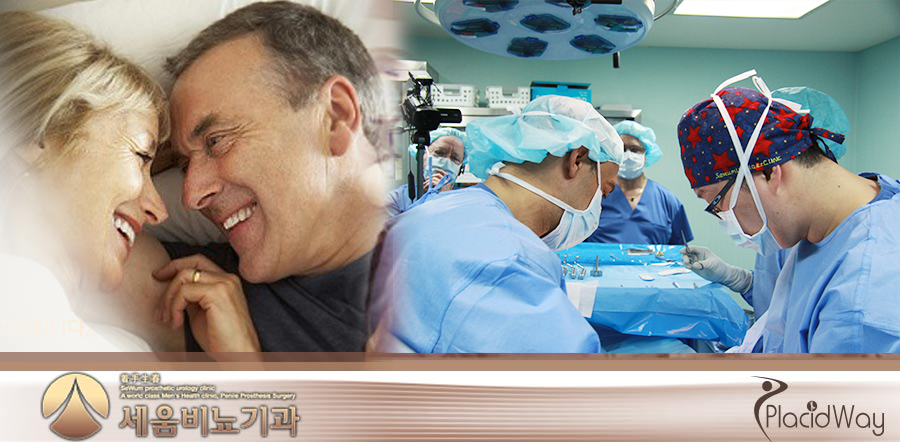 Treatments & Procedures
Penile prosthesis for erectile dysfunction
Penile lengthening
Augmentation phalloplasty
Male incontinence surgery
Surgical treatment for Peyronie's Disease
If you need more information about the treatments and procedures offered by SewumProsthetic Urology Center of Excellence, do not hesitate to contact us!