Welcome to Anadolu Medical Center
Everything we do here is for the sake of health... Anadolu Medical Center was founded by Anadolu Foundation, an institution that fueled dozens of worthwhile projects in Turkey. The knowledge and experience we have amassed as Anadolu Medical Center enables us to make a contribution to people's health.
We want to play a role in improving the quality of life of our patients. As such, our aim is to create the best service system possible. We are striving to offer quality healthcare within a comfortable setting to our patients. who come from every corner of Turkey and abroad. To do this, our patient-oriented organization encompasses all patient needs, which are met by our team of specialists and trained personnel.
We offer world-class service in conjunction with Johns Hopkins Medicine through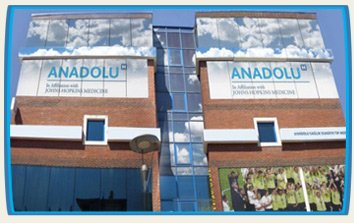 training and quality-improvement programs.
We appreciate the needs and expectations of our patients and take great pains to ensure that they are comfortable during their treatment and are made to feel like home.
We have a hotel located in our garden that offers comfortable service to patients and their relatives. The achievements we have made as Anadolu Medical Center have enabled us to make the transition from health center to "Center of Health" within a very short time.
We will continue to be a center of health for healthier generations to come.
The Anadolu Medical Center is the latest and most important addition to the Foundation's efforts.
This not-for-profit multispecialty medical complex is unique in Turkey, and much of the world, by virtue of its affiliation agreement with world renowned Johns Hopkins Medicine. Anadolu Medical Center and Johns Hopkins have combined in partnership encompassing all aspects of Quality Health Care and Continuous Medical Education.
You will find Anadolu Medical Center to be one of the most comprehensive, modern, and respected hospitals in the region.
Attesting to this are patients from over 40 countries who have received high quality treatment in an environment specially designed to be healing and restful. We are situated seaside, away from the bustle of the city, but close enough to commute everyday.
As a patient here, you will receive treatment from highly trained specialists from the world's great medical centers. Our International Services Department focuses on you throughout the entire process. From the first call for information, through planning and preparation, to recovery and return to home, all of us will be here for you. We care about your individuality and needs, and look forward to meeting you and your family. You will be treated as a family member in the Turkish tradition of hospitality.

Advanced Health Care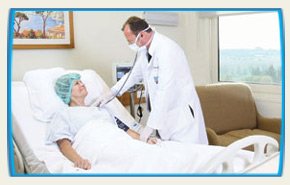 Traditional Turkish Hospitality Meets Johns Hopkins Expertise
Working in a strategic partnership with Johns Hopkins, which recently topped US News & World Report's "Honor Roll" of American Hospitals for the last 17th consecutive year, Anadolu Foundation has established a state-of-the art hospital in Istanbul with international recognition - Anadolu Medical Center (AMC).
A New Reference Center in Sickness and Health
With the aim to be the best health care provider throughout Eurasia, AMC has set enviable standards through a combination of research, education and superior health care delivery. Center of excellence programs in Oncology, Cardiac Care, Neurological Sciences, Women's Health, Orthopaedics, Plastic & Reconstructive Surgery, Executive Health Programs and IVF in Turkey,are some of AMC's advantages in becoming the reference center of the region.
Expert Opinion with Excellent Care
AMC has brought together US board certified doctors and the foremost academicians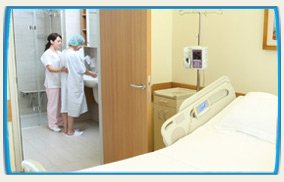 of Turkey to lead the health care field. In addition, multi-lingual nurses and staff, constantly improving their skills through training by Johns Hopkins faculty, provide patients' excellent care.
Advanced Technology for the Right Diagnosis and Effective Treatment
AMC combines with cutting edge technology a patient friendly environment. CyberKnife®, for example, is the latest radiosurgery technology that is available at only five centers in Europe. Linear accelerators with IMRT system are also available for cancer treatment. PET-CT, Straton-CT, TIM-MR, PYXIS, PACS, telemedicine and electronic patient record are some of the other state of-the-art technologies used for the well-being of AMC's patients.
Multi-Disciplinary Teams and Clinical Programs
AMC engages physicians from different disciplines to resolve complicated health problems of patients. Tumor Board, for instance, is a multi-disciplinary team that solely concentrates on precise diagnosis and effective treatment of patients with cancer. Clinical programs on back pain, stroke, diabetes, cardiac arrhythmia and breast health are other examples of AMC's multi-disciplinary approach.
International Patient Services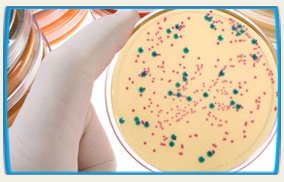 At AMC, patients benefit from the most advanced technology and clinical expertise with caring assistance of International Patient Services Department. The department helps patients with their medical needs, whether it is a comprehensive treatment, a consultation with a specialist, complex surgery or a second opinion. Multi-lingual patient representatives who are knowledgeable in medical terminology and procedures are ready to surpass the expectations and needs of patients coming from different cultures.
Diagnostic and Therapeutic Divisions
We aspire to offer the best treatment to you, coordinated in a seamless, easily accessible environment, developed with high quality and secure services for your personal needs.

Medical Departments
Our goal is to offer the most advanced diagnostic and therapeutic methods to our patients along with primary care services. Please Click Here to request more information about Anadolu Medical. Centre.

Why Anadolu Medical Center?

Affiliation with Johns Hopkins Medicine

Medical team with international experience

JCI Accreditation and ESMO award

Cutting edge technology for accurate diagnosis and advanced treatment

Transparent treatment and financing information

Integrated services under one roof

Human touch at every point
Johns Hopkins Medicine and Anadolu Medical Center are working together to review:
Architectural and engineering design and planning

Organization of clinical and operational programs

Patient wellbeing programs

Choice of medical equipment and technology

Implementation of information technology

Hospital infection control policies

Human resources and performance management

Resource use and clinical quality management

Clinical processes that ensure standardization in patient care

Conforming Joint Commission International (JCI) standards
Anadolu Medical Center has been established on sound foundations and planned as a whole according to the requirements of national and international accreditation and standardization.
Anadolu Medical Center's quality has been documented.

Integrated Management System

ISO 9001 - 2008 Quality Management System

JCI (Joint Commission International) Accreditation

Anadolu Titanic Comfort Hotel
The most pleasant way to be with your loved ones...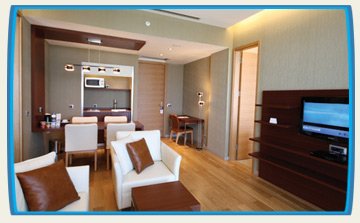 The Anadolu Titanic Comfort Hotel has opened to serve patients and their relatives coming to Anadolu Medical Center for treatment from another city or abroad. The hotel, which was established on the Anadolu Medical Center's campus as "boutique hotel", offers its visitors comfortable accommodations overlooking the sea and woods.