LIVER TRANSPLANT PACKAGE
AT MEMORIAL HEALTH GROUP

Due to a continuous shortage of donor livers and the high incidence of liver disease, the waiting time is increasing every year. Hundreds of people die each year while waiting for a cadaveric liver to be offered. Donor livers also can be obtained from a family member who donates a portion of his/her liver to the patient.
Blood type matching and liver size matching are essential in liver transplant. If there is a family member willing to donate a part of his/her liver, it is possible to save the patient's life by removing a piece of liver a living donor and transplanting it into a recipient.
Donor must be in good health and be motivated to donate for altruistic reasons. If live donation is a feasible option for a patient, a donor evaluation will be performed after the recipient's testing is completed. After testing the donor, the transplant team decides whether the donation can be performed. Living donors are usually the only chance for children. Ideally, liver transplant should be between people whose blood types are matching. However, in emergency cases it could also be performed between non matching blood types, to save the patient's life. But liver size matching is a must.

FOR PATIENT'S INFORMATION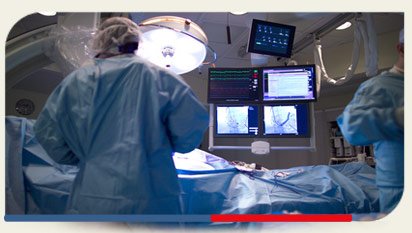 Organ transplantation can only be performed from a living donor who's a documented relative of 1st to 4th degree, for international patients (Regulated and controlled by the Ministry of Health/Turkish Republic) therefore donor also need to travel along with the patient for liver transplant. The patient will have to provide documents/certificate from their local authorities to certify the relationship. Blood group of the recipient and donor should match.

LIVER TRANSPLANT AT MEMORIAL HEALTH GROUP
Memorial Hospital is the first hospital in Turkey and the 21st in the world to receive the JCI (Joint Commission International) Accreditation in March 2002 and renewed the accreditation certificate in 2005 and in 2008 successfully. Memorial, a member of American Hospital Association(AHA) also received ISO 9001 Quality Management System certificate (ISO 9001) in December 2000.Memorial also received license from Turkish Ministry of Health as the first private hospital to carry out organ transplantation (kidney and liver) and related immunogenetic and immunology laboratory services in March 2004. It is the first and only private hospital to carry out kidney and liver transplantation.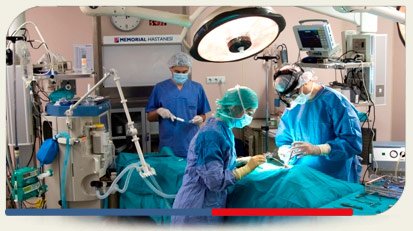 Prof. Dr. Munci Kalayoglu, leaving his position as the Director of Liver Transplantation Program at University of Wisconsin, joined Memorial in 2006 as the head of Organ Transplantation and General Surgery Department.
Liver, kidney and pancreas transplants are successfully (Success rates are above international standards) performed in Memorial Health Group by a group of surgeons led by Prof. Munci Kalayoglu, MD. who has already performed his 1,000th liver transplant at the University of Wisconsin and still touching the lives of patients at Memorial Health Group.
In terms of hospital technology, Memorial Health Group works with top of the line and globally recognized medical and diagnostic equipment companies like Siemens, GE and Philips.

WHEN IS A LIVER TRANSPLANT INDICATED?
Liver transplant is indicated for many types of liver diseases like cirrhosis, some congenital diseases and liver tumors.

WHAT IS REJECTION?
Transplant rejection is when a transplant recipient's immune system attacks a transplanted organ or tissue.Your body's immune system protects you from potentially harmful substances, such as microorganisms, toxins, and cancer cells. These harmful substances have proteins called antigens on their surfaces. If your immune system identifies antigens that are foreign (not part of your body), it will attack them.
In the same way, foreign blood or tissue can trigger a blood transfusion reaction or transplant rejection. To help prevent this, tissue is "typed" before the transplant procedure to identify the antigens it contains.
Though tissue typing ensures that the organ or tissue is as similar as possible to the tissues of the recipient, the match is usually not perfect. No two people (except identical twins) have identical tissue antigens.
Immunosuppressive drugs are needed to prevent organ rejection. Otherwise, organ and tissue transplantation would almost always cause an immune response and result in destruction of the foreign tissue.
The goal of treatment is to make sure the transplanted organ or tissue functions properly, while at the same time suppressing the recipient's immune response. Suppressing the immune response can treat and prevent transplant rejection.

DO I HAVE TO TAKE SPECIAL MEDICATIONS FOR THE REST OF MY LIFE?
Yes, you will have to take anti rejection medication for the rest of your life. Taking your medication regularly is essential for a transplant to be successful. If you fail to take your medication, your immune system will immediately recognize this foreign organ and will fight against it and may cause organ failure or death.

WHAT IS THE SUCCESS RATE OF LIVER TRANSPLANT?
The average success rate of a liver transplant is 70% to 80%.

CAN I GO BACK TO MY NORMAL LIFE AFTER LIVER TRANSPLANT?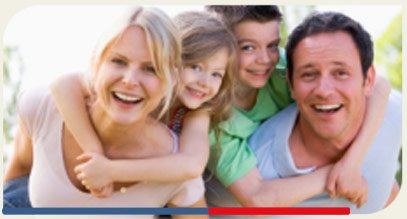 Yes. After a successful liver transplant, most people can go back to their normal daily activities. It is in fact the purpose of the procedure. Pregnancy and child birth are also possible after liver transplant. Most people can engage in physical activity and exercise in a year.
The recipient and donor will need to undergo Basic medical examination to assess their medical status. Apart from the above mentioned things, listed below may be required by the liver transplant surgeon:
Information like age, blood group, height and weight of both recipient and donor.

Medical reports of the patient like USG findings on Portal venous system and liver,

Alpha Feto Protein and 2D echo report.
Once things are finalized both donor and recipient need to visit Istanbul for the transplant:
Hospital stay for recipient: up to 5 ICU + 10 days.

Hospital stay for donor: up to 7 (10) days.

TREATMENT PACKAGE INCLUDES:
The treatment itself.

Initial consultation with the Surgeon/ Physician on arrival at the hospital.

Standard pre-surgery tests, including X-rays, scans, as required.

Standard pre / post surgery medication used during the hospitalization.

Stay in standart room for the number of days indicated against the package.

One companion stay with the patient in this standart room.