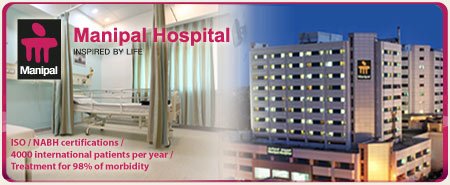 Top Coronary Artery Bypass Graft In
Bangalore, India

Why CABG surgery in India?
Coronary artery bypass grafting in India (CABG surgery) is a type of surgery that improves blood flow to the heart. Manipal's cardiac surgeons use CABG to treat people who have severe coronary heart disease.
See this video on the types of CABG surgeries performed at Manipal Hospitals in Bangalore India.
What are the Expected Results?
At Manipal Hospitals, the success rate of each CABG procedure is above 90% and follow up rehabilitation therapy will follow immediately as per advise by the specialist to bring back the working function of the affected area.
The cost of CABG surgery at Manipal Hospitals in India:

All calculations are done on 1USD=55INR
The cost of CABG surgery mentioned is on approximation. The exact costs will depend on the patient's general condition, stay in hospital & consumption of drugs.
We make arrangements for Hospital Guest House/Hotel facilities at locations convenient to the hospital. Please feel free to contact us for reservations before your arrival.

What does the Package Include?
Our CABG Surgery (Coronary Artery Bypass Grafting) package includes:
Bed charges

Clinical Lab Charges

Professional Charges

Nursing Charges

Dietary Charges for the patient

Operation Theatre charges

Anesthetist charges

Complimentary

Airport transfer
The Package Does Not Include
Additional valves, implants and investigation charges.

Stay outside the hospital

Special diet

Any outpatient consultations and

m

edic

ines which are required during

the follow-up

If situation demands to extend stay in hospital, the additional days stay would be charged accordingly.

Special Investigations

Implant charges will be extra.

Extra medication

Take home medications

Telephone and other utility charges.

Translator charges
Please click the button below for further details
about CABG in Bangalore, India!
Learn more about Manipal Hospital and CABG Surgery in India!