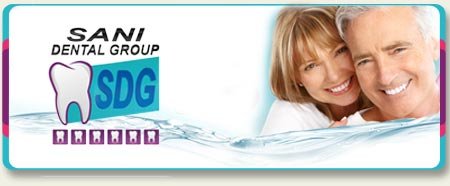 All on Eight System With Fixed Porcelain Bridge
in Los Algodones, Mexico
Smile with confidence again!
Sani's advanced all-on-8 dental implants are for you!
In Los Algodones, Mexico, you will be able to benefit from affordable All on Eight System with fixed porcelain bridge, so that the perfect and bright smile, will make you happier and more confident.
We know that the way you smile is important for you. Missing or damaged teeth affect not only appearance, but also, no one wants teeth diseases or speech problems. So here is how this dental procedure improves your smile.
All on Eight System With Fixed Porcelain Bridge
Bridges act like permanent implants or dentures, and help replace teeth that have fallen out.
Several types of bridges are available, depending on the health of surrounding teeth or gum tissue.
Sani Dental Group's top dentists use the porcelain bridge for a natural appearance.
All-on-8 dental implant anchored full arch bridge uses a series of high-tech MegaGen dental implants to support dentures or crowns.
Your gums or jaw structure are first analyzed by your Sani dentist, to asess if they will be able to accommodate the all-on-8 dental implants with porcelain bridge system.
As its name states from the very beginning, the All-on-8 method uses eight dental implants, decreasing the pressure on each implant when biting down or talking. The All-on-8 affordable dental implants in Los Algodones, Mexico gives great stability and anchor strength.
There will be two stages of the All on Eight dental implants with Fixed Porcelain Bridge:
4 Days stay for dental implant procedure

4 Days stay for the bridge and final touches
The All-on-Eight MegaGen Dental Implants cost
with fixed porcelain bridge: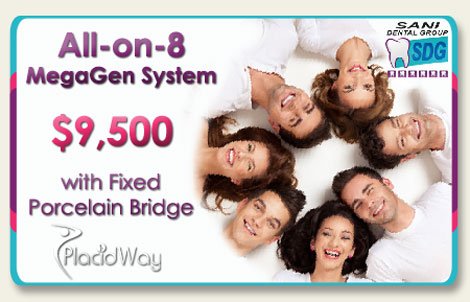 Included in the package:
Free stay at Hacienda Los Algodones

for both stages of the trip

Transportation (car from and to Yuma AZ Airport)

Case Manager assistance
Other benefits with Sani dental implants in Los Algodones, Mexico:
Valet parking

Disabled friendly rooms, parking and bathrooms

Public transport access - Walking distance and Sani transport

Free Wi-Fi access
Why Choose Sani Dental Implants in Los Algodones?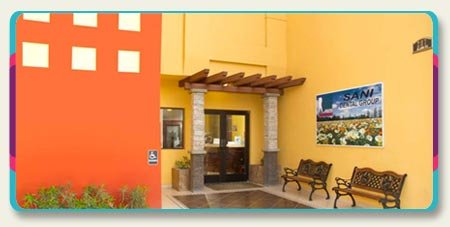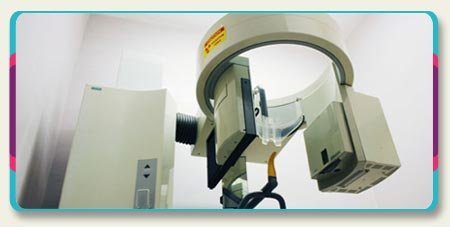 Extensively trained Doctors with more accumulated experience that any other clinic in Los Algodones.

Member of the ADA (American Dental Association).

Your dental treatment can be performed by one, two, three or more doctors. You will be seen by a specialist for each treatment you require.

We rely on our on-site laboratory giving us a great advantage, because you have your dentist and your lab technician in the same place and between them determines the most appropriate way to carry out the treatment.

Computer Aided Design and Computer Aided Manufacturing in dental Laboratory (Cad Cam Technology).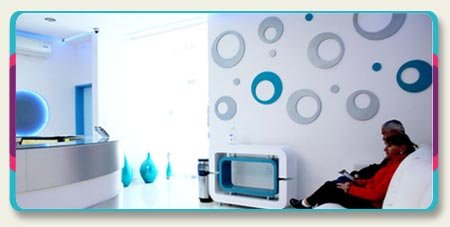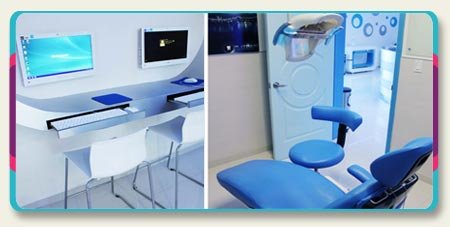 Click on the button below to benefit from Sani Dental Group's
All on 8 System with Porcelain Bridge in Los Algodones, Mexico
and more details!