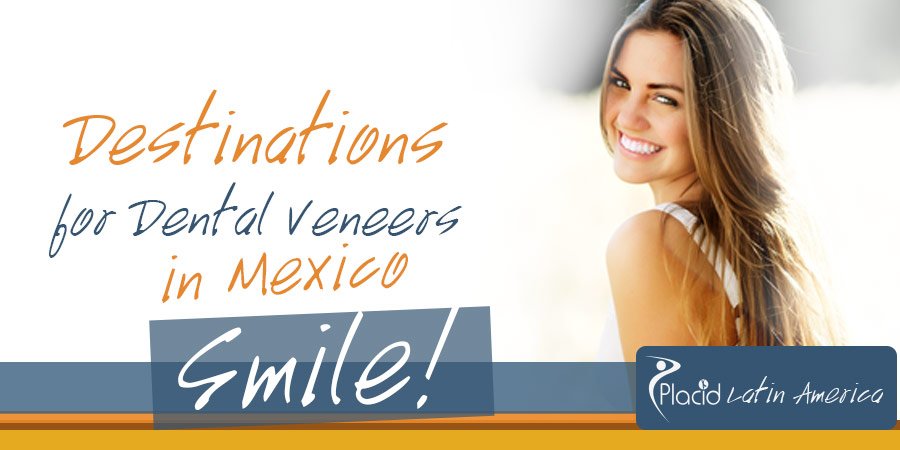 Top Destinations in Mexico for Dental Veneers
Still looking for the most affordable prices for dental veneers?
Why won't you take Mexico into consideration for outstanding results in cosmetic dentistry and an excellent dental vacation and you will still be able to save some cash when you will compare the costs for the same procedure performed in the USA or Western Europe.
What are Dental Veneers?
Veneers are a thin sheet of porcelain to cover the front of your teeth providing a great look. It can be done in four days. These wafer-thin shells of porcelain which are bonded onto the front side of teeth can be an excellent cosmetic solution for teeth that are stained, chipped, or slightly misaligned.
How do Dental Veneers Work?
In addition to being made of thin, porous porcelain, veneers:
Cover only the visible portions of teeth;

Repair minor tooth imperfections;

Straighten and lengthen teeth;

Conceal stained or discolored fillings; and

Are stain proof, natural in appearance and highly resilient.
Veneers, also known as "dental porcelain laminates," are wafer-thin shells that bond to teeth. They are permanent, custom-shaped and require the removal of roughly .5 mm of the original tooth to allow space for the new veneer.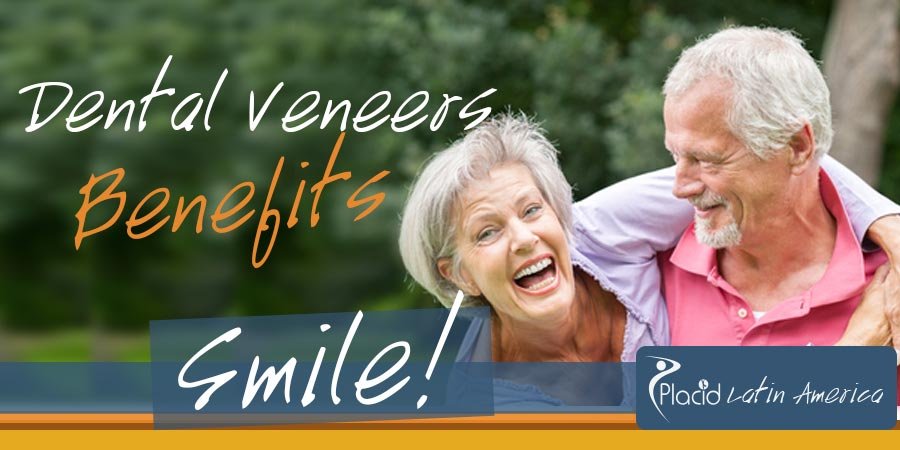 What are the Benefits of Dental Veneers in Latin America?
You'll get a strong, long lasting protection for your teeth,

Your smile will be brighter and more beautiful,

You'll feel how your speech is clearer than before, and also a significant difference in your chewing function,

Your damaged or discolored teeth will be covered, changing your smile completely,

Dental Veneers will help you to avoid more invasive dental procedures,

You'll feel how your self-confidence and self-esteem will increase.
Why Choose Dental Veneers in Mexico?
Dental Veneers are great ways for covering the damaged or injured teeth. They are specifically made to fit over the natural teeth and protect them. The result is an enhanced smile, free of imperfections.
Here is a list of the best dental clinics in Mexico where you can find the best dental veneers:
Sani Dental Group, Los Algodones, Mexico
Dentalia Dental Clinics, Mexico City, Mexico
Dentaris, Cancun Riviera Maya, Cancun, Mexico
PV Smile, Puerto Vallarta, Mexico
Class Dental Care, Los Algodones, Mexico
Dental 6ta and E, Tijuana, Mexico
Why Choose Mexico as a destination for your dental vacation?
Oral Health Care,

Smile Makeovers,

& Dental Veneers.

Their experts are continuously modernizing their techniques and knowledge to

provide every patient a wonderful outcome.

They apply the

latest advances in technology

and the

newest treatments

to

ensure the quality of your care

& the

restoration of your smile

!
If you are looking for other dental treatments, check out our dental crowns, dental bridges, teeth whitening or dental implants in Mexico. You won't regret it.
A dental veneer procedure is the investment to boost your self esteem and your aspect, so why not get in touch with us to see how we can help?