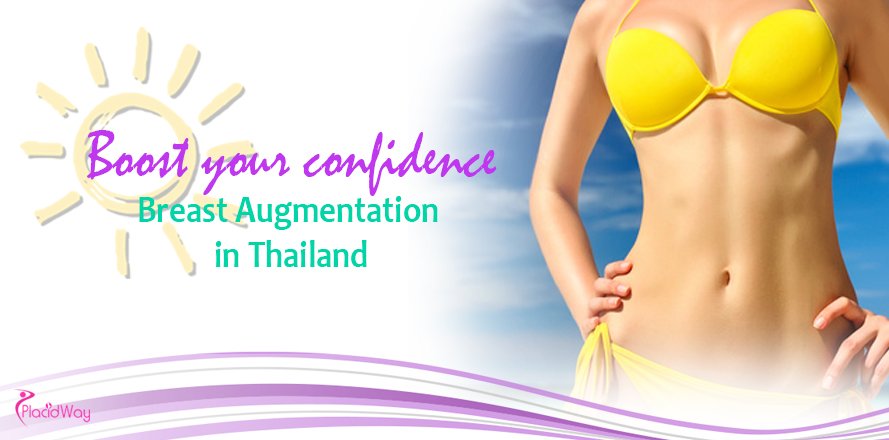 Boost your confidence with Breast Augmentation in Thailand
Unhappy with the size of your breasts? Hesitate no longer and enhance your confidence at Asia Cosmetic Thailand in Mueang Nonthaburi, Thailand!
Dr. Tanongsak Panyawirunroj, head of Asia Cosmetic Thailand is an experienced surgeon who has handled more than 10,000 cosmetic/plastic surgical cases including breast augmentation.
Breast Augmentation is an elective surgical procedure that enlarges the breast size by inserting silicone bags (prosthesis) under the breast tissue, chest muscle or both.
Is breast augmentation right for me?
Breast enlargement is the right choice if you want to:
Improve your self-esteem
Enhance your breast size and shape
Feel more confident wearing swimwear or any clothing
Balance uneven breasts
Have the body figure you want
The Cost of Breast Augmentation
The price of breast enlargement surgery depends on the following factors: experience of plastic surgeon, type of breast implant used and the surgical setting.
In the US, breast enlargement surgery may cost $4,000 to $10,000 while in Mexico it can range from $4,000 to $9,000. Since it is an elective surgery procedure, it is not covered by insurance.
What makes up Breast Augmentation costs in Thailand?
The cost of Breast Augmentation in Asia Cosmetic Thailand is surprisingly affordable! It ranges from $3,000 - $5,000, depending on the silicone size to be used.
Boost your confidence with a Breast Augmentation in Thailand!
ASIA COSMETIC BREAST AUGMENTATION PACKAGE

Breast Implants with Brazilian Silicone

Price

in USD

Days of Confinement

Package

includes

Package

excludes

Less than 400 cc

$3,000

1 NIGHT

ONLY!

1. Consultation fees

2. Surgery

3. VIP nursing care

4. Take home meds

5. FREE airport pick up

6. Hospital stay (1 night)

1. Airfare

2. Meals

3. Hotel accommodation

400-525 cc

$3,500

550-800 cc

$4,200

Tear drop

$5,000
*We can provide a hotel booking close to our hospital for $30 per night including breakfast!
Boost your attractiveness by having breast enlargement surgery in Thailand! Just click the button below to get a FREE quote!