Package Details

The Best Option for you and your family...

Top Lap Band Surgery
in Mexicali, Mexico

What Is Lap Band Procedure?
The Lap Band (Laparoscopic gastric banding) is a procedure in which we will place an inflatable band around the upper portion of the stomach to lower how much food you can consume. It is almost no invasive and we can adjust it or reverse it.
Lap Band Procedure
$5,200 USD (special)
3 hospital nights included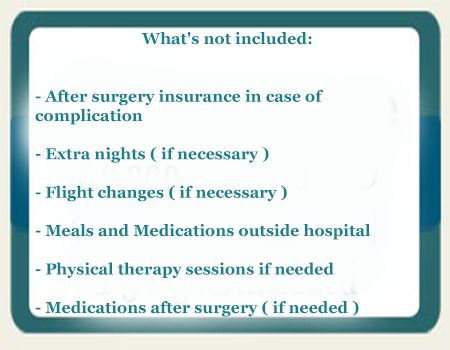 Benefits of Lap Band Surgery

The Lap Band procedure is much more advantageous than other methods since it includes benefits such as:
No stapling or cutting of the stomach muscles

The size of the pouch can be adjusted according to patient needs, even after surgery

May be removed or reversed

There is a short hospital stay, rarely exceeding 48 hours
Providing Quality Healthcare
Hospital de la Mujer is a highly specialized hospital, which has beds, 2 central clinics (staffed by doctors in all specialties), nurses and dozens of services attended by skilled personnel, which allows us to provide the best quality healthcare.
---
Why Choose Us?
Quality and Updated Services in all Our Areas.
We are the Most Complete Hospital in the Region.
We Provide the Care That You and Your Family Deserve.
We are a highly specialized hospital .
With best quality healthcare.
Medical Practitioners in all specialties & skilled staff.
All patients should know that they have the option of staying there 1st night upon arrival at there private hospital room at no extra cost, that way they can wake up and have surgery without having to wake up early at the hotel and being transported anywhere.

Click below to fill in the form and benefit from Lap Band Surgery
at Hospital de la Familia in Mexicali, Mexico!