Package Details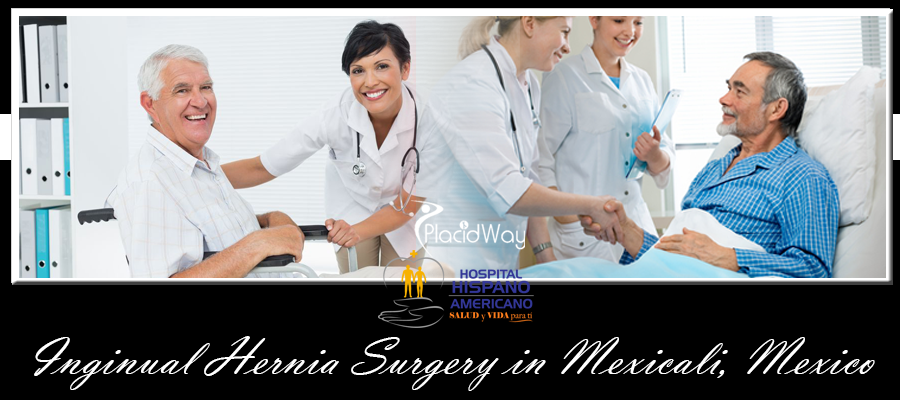 Inguinal Hernia Surgery Package in Mexicali, Mexico
An inguinal hernia occurs when part of the small intestine bulges out through the muscle of the abdomen or groin. Surgery is most of the times the only effective treatment option for patients struggling with an inguinal hernia which has become obstructed.
Benefits of Inguinal Hernia Surgery
Small incision
Fewer complications
Reduced hospitalization time
Quick recovery time
Minimal bleeding
Reduced risk of strangulation
Cost, Inclusions, and Exclusions
At Hospital Hispano Americano, the inguinal hernia surgery package's price starts from $4,500 and includes:
Ground transportation to and from the hospital to the Yuma or San Diego Airport
Case Manager Assistance in Mexicali and hospital dedicated to your travel itinerary and medical travel program
2 night stay at local Hotel Necessary transportation between Hospital and Hotel
2 night stay at Hospital Hispano Americano
All pre-op testing and exams
All related surgical costs: surgeon's fees, anesthesia fees, equipment, hospital stay, nursing care 24/7
Meals and medications included while in hospital for the patient
The price excludes:
Complication Insurance
Meals
Travel Expenses
Personal expenses
Accommodation
Why Choose Us?
Renowned medical center
A highly trained and educated team of doctors
Customized treatment packages
Affordable prices
World-class medical care
Modern technology
Find out more about the inguinal hernia surgery package offered byHospital Hispano Americano! Get in touch with us!