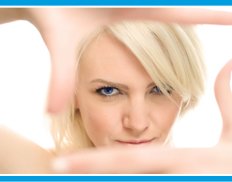 Working towards the perfect look, Dr. Karthik, Chennai's young and acclaimed Plastic Surgeon has clients flying in from different parts of the world to get cosmetic surgery and liposuction surgery done. Being beautiful boosts self confidence. It's a lovely feeling when people give you a second look and smile admiringly acknowledging your beauty.
When job interviews are conducted, the attractive person always has an edge. However marginal it may be, beauty does create an impression. Statistics show that when two people with similar qualifications apply for a job, the job goes to the better looking person. It is a fact of life. Chennai Plastic Surgery provides a solution for it.
Our team has dedicated board certified Plastic Surgeons, Dermatologists, Breast Surgeons, Anaesthetist, Ayurvedic Doctor, Dental Surgeons, Nurses and Makeup Artists. You can get complete cosmetic care under one roof. We have affiliations with major JCI and ISO certified hospitals in Chennai and Bangalore.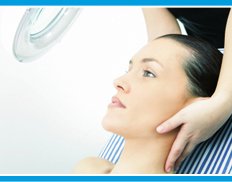 Dr. Karthik.R, Cosmetic Surgeon
DNB (General Surgery), MRCS (Edinburgh), DNB (Plastic Surgery)
Dr. Karthik is a national board certified plastic surgeon whose passion is cosmetic surgery. With this clarity, he worked towards getting his qualifications that began with the National Board in Plastic Surgery from Apollo Hospitals, Chennai. His next step was training with the famous Plastic Surgery Department at St. Andrews Hospital, Chelmsford, UK. With this training, he went on to get his MRCS qualification from Edinburgh.

Liposuction is a type of cosmetic surgery designed to help remove excess fat deposits from certain areas of the body. Women are more apt to consider liposuction than men, as it helps to improve proportion, body contours, and most importantly, self-image and confidence. Liposuction is also known as lipoplasty and can be performed on an outpatient basis.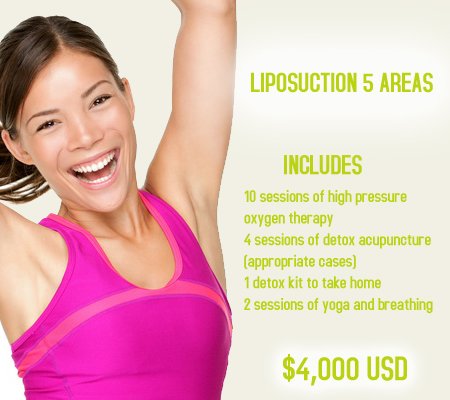 Hyperbaric Oxygen Therapy: Chennai Plastic Surgery's key to a quick cure
Latest developments abound at Chennai Plastic Surgery. The newest inclusion in the repertoire of services offered is Hyperbaric Oxygen Therapy. Hyperbaric Oxygen Therapy, is very effective in treating various conditions, and is very successful on people who have been through cosmetic surgery. Hyperbaric Oxygen Therapy involves putting the patient in a pressurized chamber where upto 80% pure oxygen is pumped in at a 33% higher than normal pressure. When oxygen is pressurized, it becomes easier to mix with the blood, thereby facilitating healing. Normal air contains only about 20% oxygen, and by the time it reaches the tissue the oxygen reduces to about one tenth the amount originally breathed in, delaying healing. On the other hand, when a patient is breathing in pressurized oxygen, it gets into the body faster, and the blood quality is better. This then translates into speedy healing, as oxygen is the key to the cure. Improvements can be seen in much less time than it normally would, therefore they can get back to their usual lives feeling and looking much better than they did before the transformation.

Acupuncture and Detoxing the Chennai Plastic Surgery way
Detox is a wonderful way to get rid of toxins from the body. The process leaves you feeling rejuvenated, healthy and well. At Chennai Plastic Surgery, there are no shortcuts and neither are there tall claims. The Detox programme here is a structured into three weeks and includes everything your body needs recover without straining itself. The whole 'Detox' deal involves realistic diet planning, gentle, healing yoga, acupuncture and oxygen therapy.
You will be given a Detox kit that contains detox pads, supply of detox herbs and teas, with specific instructions that help you get the best out of the programme. The Detox acupuncture complements the detox kits and oxygen therapy. Together, the three work towards helping you get rid of the toxins in your body and recover quickly. In fact, when you go through this programme, you cut the recovery time by half, letting the new you emerge from your cosmetic surgery really fast. Fantastically, you get to see the results of your surgery far quicker than you would if you chose the conventional recovery route.
The acupuncture points are chosen by experts, based on your body composition and using the finest available needles which make the procedure absolutely painless.
Detoxing is customized, to suit individual routines. The detox program is structured in such a way that you can do it without disturbing your routine and never under pressure to take time off your work or study.
Science and technology, in combination with alternate therapy bring a feeling of freshness that readies you to move on with your life.

Airport pick-up to and from hotel
Transport facility for internal use
Arrangements for hotel stay with free breakfast
Last 3 days (post-surgery) stay in a beach resort
Detailed pre-op consultation
Inclusive of blood investigations, medicines, anaesthetist charges and hospital stay charges for 3 days
Assistance in post-op care by trained staff members
Free compression garments
Escorted sight-seeing in Chennai for patient attenders
Free consultation for age management and skin related issues.
Consultation with dietician for a diet plan post-operatively