Amazing Minimally Invasive Foot Surgery In Orlando, United States


It may sound simple, or even elementary, but any tissue that is not cut in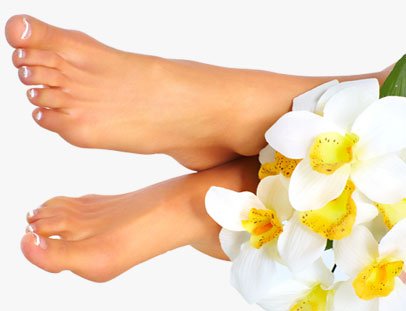 surgery doesn't have to heal. Further, it is interesting to note that bones themselves have little or no nerve supply. What does that mean to you? It means that if your foot surgeon makes a smaller rather than a larger skin incision, gets right into the bone and remodels and/or repositions that bone, chances are that you will have much less discomfort and can probably return to normal activities (including walking) more quickly than with traditional techniques.
Today, all of us know about orthopedic surgeons performing minimally-invasive arthroscopic surgery on knees and shoulders, obstetricians performing minimally-invasive laparoscopic surgery, and even cardiologists and nephrologists performing minimally-invasive surgery on hearts and kidneys respectively. It may surprise you to know that all the research that I have gathered and studied has led me to believe that podiatrists were the first medical specialists to perform minimally invasive surgery.
The reason for this as far as I can tell is that back in the 1970′s, most podiatrists were unable to attain hospital privileges to do their surgery. Necessity was the mother of invention and pioneers of The Academy of Ambulatory Foot Surgery developed procedures which could be safely and efficiently performed in the comfort of their own offices at greater convenience and lower cost to their patients. THE FOOT CARE REVOLUTION had begun.


Minimally-invasive Foot Surgery is a relatively new way to correct foot problems in which the skin incision (usually less than 1/8 inch in length) is only large enough to introduce special instruments into the offending area.


Bunions
Tailor's Bunions
Calluses
Hammer Toes
Soft Corns
Thick Toenails
Ingrown Toenails
Heel Pain
Morton's Neuroma
Foot problems, such as ingrown and infected toenails, can be corrected without making any skin incision at all.



Since the skin incision is so small (usually requires only a one stitch closure), scarring is greatly reduced.
Because of the lack of surgical tissue dissection in this type of surgery, post-operative pain may be greatly reduced.
Since minimally-invasive foot surgery can be performed in the doctor's office rather than a hospital or surgery center, there are several advantages:

more convenient
less expensive
less chance for certain post-operative complications

Since minimally-invasive surgery causes less trauma to the tissues of the foot, no pins, wires, screws, or casts are generally required post-operatively.
After the surgery is completed, a gauze and tape bandage is usually applied to the foot, and the patient is given a special post-surgical shoe to wear. Many patients are surprised to find that they can return to work and normal activities in no time at all!
Watch Dr. Cowin's presentation on Minimally Invasive Foot Surgery.


If you're viewing this profile, then chances are that your feet hurt. You're not alone. Studies have shown that as many as 4 out of every 5 people will develop some type of foot problems during their lifetime. What I've never quite understood is why people think that its not normal for their heads of stomachs to hurt, but it's completely normal for their feet to hurt. If you're one of these individuals, this center is especially dedicated to you


Dr. Richard M. Cowin, DPM, FACFAS, FAAFAS, noted podiatric surgeon, is the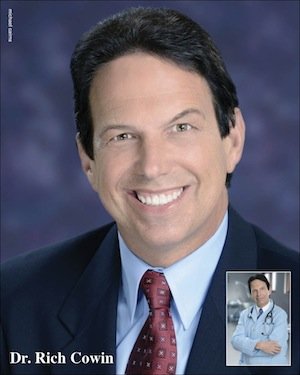 director of Laser Foot Surgery Institute LLC in Orlando, Florida. He is an acclaimed lecturer, practitioner, and pioneer in the field of minimally-invasive and Laser foot and ankle surgery.
Dr. Cowin is board certified by The American Board of Podiatric Surgery, The American Board of Ambulatory Foot Surgery, The American Academy of Pain Management, and The American Board of Quality Assurance and Utilization Review Physicians. He is a Fellow of the American College of Foot and Ankle Surgeons and has served for years as a member of its Minimal Incision Surgery Committee. He is also a Fellow of The Academy of Ambulatory Foot & Ankle Surgery and has served as a board member, treasurer, secretary, vice president, president, past president, scientific chairman, and has chaired the Standards of Care and Preferred Practice Guidelines committees. In 2006, Dr. Cowin was honored to be the recipient of the prestigious Hall of Fame Award from the Academy of Ambulatory Foot & Ankle Surgery.
Dr Cowin has lectured extensively in the United States, Spain, Canada, Mexico, and China and some of the papers that he has authored have been translated into many languages and have been studied by doctors around the world. You may have seen some of Dr. Cowin's many television appearances as a medical expert on Weekend Edition, QVC, American Medicine Today, Home Shopping Network, HTV Network, and "Ask Dr. Rich" or read his contributions to books such as the Doctors' Book of Home Remedies.