Welcome to Bangpakok 9 International Hospital!
Your health care is our focus!

Bangpakok 9 International Hospital is a multi-disciplinary tertiary care hospital established on November 9, 2003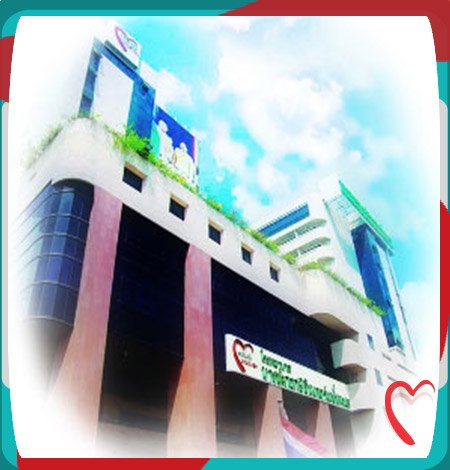 by Bangpakok Hospital Group Co., Ltd., which began as early as 1981.
This top medical facility has over 29 years of experience with comprehensiveadministration and highly qualified specialist care, along with the most advanced diagnostic procedures and modern treatments, all under one roof.
Bangpakok 9 International Hospital in Thailand is providing a wide range of medical services to all in need of excellence in care.
More than 1,2 million patients
choose Bangpakok 9 for treatment each year!

It is our greatest pleasure to provide comprehensive medical care to them!

We also provide the following particular services to our valued international patients:
airport pickup and transportation

language interpretation services

arrangements for accommodations (Hotels or Hospital Apartment)

assistance before, during, and after hospitalization

information and general inquires

wi-fi internet accessible

international meals

English newspaper

English TV channels

visa extensions

liaison with evacuation agents, employers and insurance companies, etc.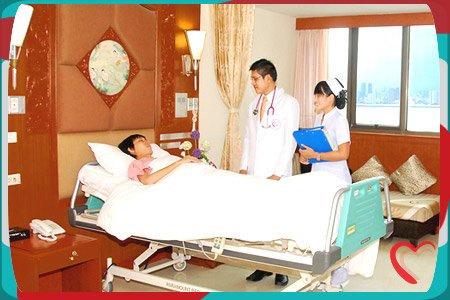 Bangpakok 9 International Hospital takes pride in its distinguished medical staff of some 150 physicians, all of whom are experienced, recognized and established experts in their various field of specialization - Cardiology, Orthopedics, Medicine, Anesthesiology, Pediatrics, Obstetrics & Gynecology, Surgery especially for aesthetic and just to name a few.
All of them are internationally trained, pass a strict credentialing and privileging process as well as have earned their expertise over many years of loyal services to the hospital.


The most attractive centers for international patients are the Aesthetic & Plastic Surgery Center. Every treatment performed here is under strict supervision of internationally respected cosmetic surgeons and dermatologists.
All physicians are licensed by the country's Medical Council to practice their specialty in Thailand. Some of them are internationally well-trained, therefore, the patients can rest assure that they are truly professional in international healthcare.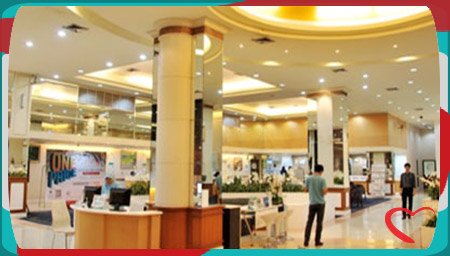 One of the highlighted centers is Aesthetic & Plastic Surgery Center where offers the comprehensive examination, diagnosis and treatment for all skin problems, as well as cosmetic laser surgery and extensive aesthetic procedures by experienced dermatologists and plastic surgeon.
Orthopedic - Muscle, Bone & Joint Center consists of qualified physician who is an expert about bone and joint with international training and certificate. We use the technique known as Minimally Invasive Surgery widely throughout the hospital.
This approach gives patients more emotional support and contributes towards better holistic care.
Our services at Bangpakok 9 Heart Center are dedicated to all patients from all over the world. With extensive training in the field of cardiology from international medical institutes, our team of physicians is ready to provide the excellence in healthcare services with warmth and friendly environment.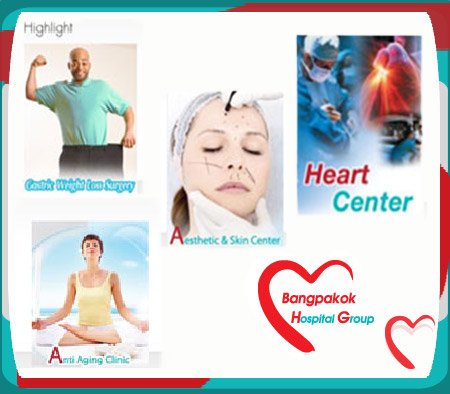 Learn more about Bangpakok 9 International Hospital and the treatments in Thailand by clicking the button below!