Search Here
Find Medical Procedures
Medical Centers Worldwide
Center Profile: Seoul Surgical Hospital
Seoul Surgical Hospital :
We take care of all about your health from examination to surgery and after care
Home » South Korea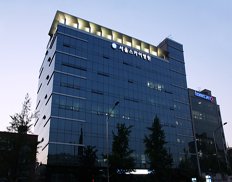 Contact Information:
Seoul Surgical Hospital
+82 10 4732 7582
Location:
36-1 Garak dong, Songpa-gu
Seoul, South Korea
Seoul Surgical Hospital | Bariatric Surgery Center | Plastic Surgery Center | Medical Check-Up Center | Women's Health Care Center | Knee Joint Center | Breast and Thyroid Center | Endoscopy Center | Neurology Center | Seoul, South Korea
Seoul Surgical Hospital Articles
PlacidWay.com provides information and travel related services. We do not provide health care services. We provide information solely for informational purposes and do not endorse any particular health care provider or facility or any particular health care service or treatment. We are not affiliated with any health care provider or service and we are not responsible for any health care service. Please consult with your own domestic licensed health care provider before seeking the services of any health care provider you learn about via our site.