Welcome to Birinci Eye Hospital

Birinci Eye Hospital founded by 40 million dollars investment is servicing in İstanbul Beylikdüzü with its expert staff and high technological equipment. In our clinic we successfully offer all types of examinations and treatments. In Birinci Eye Hospital you will find private patients rooms as comfortable as five star hotels, we have 41 beds, 25 examination rooms and 8 operation rooms designed as heap-filtered.
Our Mission
Our mission is to be an innovative clinic with continuous improvement in technology, treatments and security of the patient. We try to increase the life quality of our patients by training high qualified doctors and health professionals who value human.

Our Vision
Our vision is to offer service at international standards with its technological infrastructure and qualified staff.

Our Targets
Our hospital supplies service 7 days 24 hours, aims to be a reliable health establishment without compromising ethical values in accordance with the demands and expectations of our patients both from inside and outside of Turkey.
Our patients' satisfaction is one of the most important success indicators for our establishment.
Our Treatment Centers
Refractive Disorders and Refractive Surgery Center;
Excimer Laser Therapy (Lasik, PRK, LASEK)
Personalized Treatments (Wavefront Lasik, Lasik Topolaser, T-CAT)
INTRALASE(Blade-free iLasik laser) (Wavefront lasik, lasik Topolaser, T-CAT)
Cataract
Glaucoma
Strabismus
Diabetic Eye
Pediatric Eye
Amblyopia (Lazy Eye)
Rethina
Macular Degenerance (Yellow spot disease)
Uvea
Vitreoretinal Surgery
Neuroophthalmology
Cornea Implantation
Eye Tumors
In Lower and Upper Eye Lid
Eye Lid Form Disorders
Contact Lenses
Further Examination Treatment Unit
Medical Labotratory
Emergency Units

Specific Eye Surgeries
We are providing units and services under academic conditions: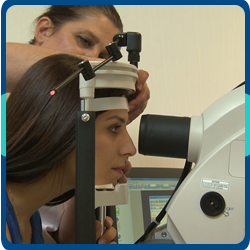 iLasik With Wavefront
Cornea Implantation With Intralase Laser
Multifocal Lens Implantation
Acu Focus / Presby Lasik
Femtosecond Laser Cataract Surgery
Glaucoma
Vitreoretinal Surgery
Oculoplastic Surgeries
Why Choose Us?
Why Birinci Eye Hospital?
The patients from abroad are treated according to their eye diseases by our attending physicians in Birinci Eye Hospital which adopts providing a world-class health service as a principle for the foreign guests who also come from every corner of the world.
It is one of the largest branch hospitals of Turkey and Europe.
ISO-TUV Accreditation
General Eye Examination in the quality of check-up.
More appropriate pricing than American and European standards
Experienced Physician Staff
Experienced and friendly team
It has the ability at carrying out Inspection, Examination,Consultation under the same place and in a short time as soon as possible
Free wireless
It provides service for 24 hours a day, 7 days a week.
Treatment units special to eye diseases
365/24 call center, information and instruction center
HEPA filter operating rooms specially designed for the eye surgery
Special patient rooms at 5 star comfort level which are prepared by expert psychologists by taking into consideration all the needs of the patients.
It offers transfer, accommodation and interpreter choices in your native language
Service understanding without compromising quality.