Center Profile: Fortis Hospital
Fortis Hospital : The Passion to Excel...
Home » India
Contact Information:
Fortis Hospital
+1 303.500.3821
Location:
Piccadily House, (4th Floor) 275-276, Capt. Gaur Marg,, Srinivas Puri
New Delhi, India

Diabetes Treatment in India | Diabetes Treatment in India | Fortis Hospital in India | Best Diabetes Treatment in India | Affordable Diabetes Treatment Packages in Fortis Hospital | Compare Diabetes Treatment Packages in India
My Deep Gratitude For Your Superior Care Fortis Hospital India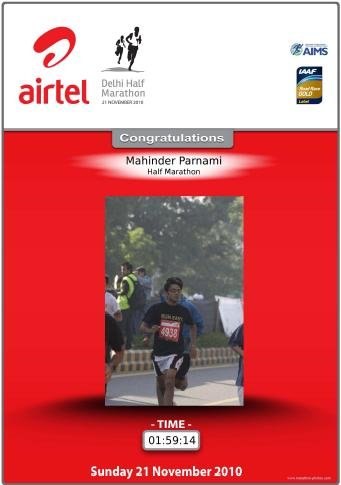 Dear Dr. Sailesh,

I am writing to express my deep gratitude for your superior care while I was undergoing treatment for diabetes.

I especially appreciate the straight-forward way in which you communicated the severity of my condition. It's never easy to hear what you had to tell me about diet, exercise and the need for change of insulin, and you handled the situation with care and grace.

My recently improved health is a credit to your expertise and attentiveness.

I feel very happy to inform you that I have successfully completed Airtel Delhi Half Marathon (Approx 21.09 Km) on 21st Nov. 2010.

Thanks & Regards,
MAHINDER PARNAMI,
UHID : JP-89676
Please Click Here to request more information about treatment in Fortis Hospital.
Our Testimonials
No record found
Search Keywords
Chronic Diseases in India
,
Diabetes Treatment in India, Diabetes Treatment in India, Fortis Hospital in India, Best Diabetes Treatment in India, Affordable Diabetes Treatment Packages in Fortis Hospital, Compare Diabetes Treatment Packages in India
PlacidWay.com provides information and travel related services. We do not provide health care services. We provide information solely for informational purposes and do not endorse any particular health care provider or facility or any particular health care service or treatment. We are not affiliated with any health care provider or service and we are not responsible for any health care service. Please consult with your own domestic licensed health care provider before seeking the services of any health care provider you learn about via our site.
© PlacidWay, LLC 2007 - 2014. All Rights Reserved