Package Details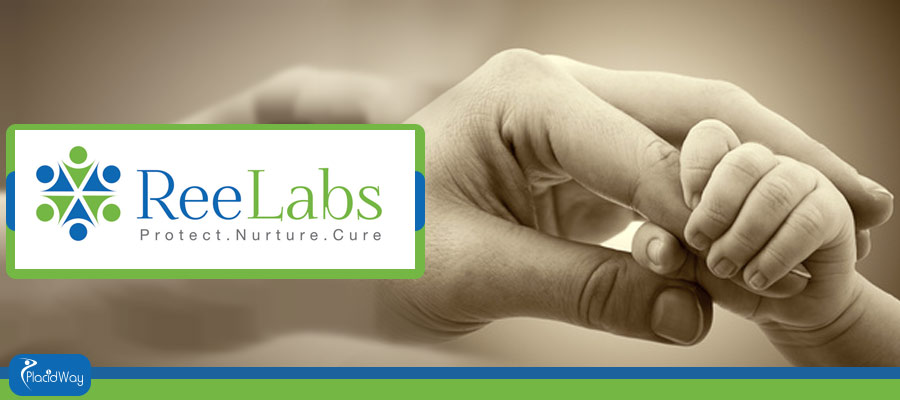 State of the Art Stem Cell Diabetes Therapy in Mumbai, India
Autologous mesenchymal stem cells are transfused back into the body through a simple blood transfusion. These cells have the ability to repair the damaged tissues.
Mesenchymal stem cells have the ability to give rise to insulin secreting B cells. We at ReeLabs are treating both Diabetes Type I and Type II patients who are insulin dependent.
The hypothesis is that the stem cells when transfused go and form insulin secreting B cells in the pancreas and hence exogenous requirement of insulin goes down.
What are the Results?
Success rates depend on the patients current status.
The success ratio of this therapy is a remarkable 60 to 70% in which there is normalization of blood sugar levels with reduction of insulin, to complete independence from insulin injections.
This therapy also improves the complications of diabetes, such as Peripheral Neuropathy and Diabetic Nephropathy. More than 125 patients have been treated.
For more information, our local patients can be shown the videos of before & after condition improvement.
Price and inclusions

What does the Package Include?
Entire procedure would be covered from A-Z. Including pick up drop for international patient / or Ambulance required by patient ( International / Domestic).

Everything would be mentioned on the mail prior to closure.

Travelling fare & hotel accommodation. Patient & his attendant can stay in the hospital.

Upgrades of the hospital rooms (we provide deluxe rooms however at times client demands suites or super deluxe rooms all these upgardations has to be borne by the patient). Please note that upgrading the rooms will also increase the charges of each medical procdure done in the hospital.

Any extra investigations done apart from the one included in the package has to be borne by the patient.

Extra day stay (apart from the usual duration of stay offered by Reelabs), attendants' diet.
Patient Requirements:
Updated medical reports.

Brief history on the occurrence of the same.

No pictures of the patient are needed.
Why Choose Us?
Reelabs is the only one in India to have stem cell Banking ( from Varied Sources) + Therapy.

Infact we are the only centre in India who has medical directors fully trained in such therapy.

Huge panel of doctors associated.
If you need more details on the Stem Cell Therapy for Diabetes or if you want a FREE quote, please click the button below!